Program Description
Are you thinking about studying Spanish abroad but you're looking for that extra something? Stop searching! Harven Spanish in Gran Canaria is the best choice!
Harven Spanish offers you a combination of Spanish courses, cultural and sporting activities that will exceed your expectations. In Gran Canaria, one of the seven Canary Islands, where the sun shines the whole year, you will be able to learn Spanish, have fun and get a tan… All at the same time! There's something for every taste in Harven Spanish!
GRAN CANARIA
Gran Canaria is considered a continent in miniature for its wide range of incredible landscapes and microclimates. It is closer to Africa than to Europe and has 60 kilometres of beaches on 236 kilometres of coastline in which you will enjoy throughout the entire year what it is considered one of the best climates in the world.
Spanish Language Courses Las PalmasLas Palmas is the capital of the island and the seventh largest city in Spain. The city is cosmopolitan, dynamic and a place where you can find everything you can think of. You will need all your adrenaline to practice sports and we offer adventures such as climbing, surfing, kite-surfing, hiking and diving. For something more relaxing sign up to a golf course or come with us to one of many spas in wellness centres. Try the high-quality local food and nightlife in the many restaurants and bars there are. You can wander through the old town of Vegueta where you will find cobbled streets and many museums. Beach, mountains, culture, sports, shopping, good food…
OUR PROGRAMMES
Standard Course
The standard course includes general Spanish, culture and civilization. It is a practice-based course based on different themes with a strong emphasis on oral skills.
Classes are held Mondays to Fridays from 9.00 to 13.30 including a 30-minute break. Courses last from 2 to 32 weeks, and those students who join a class once started the course can start any Monday. Beginners start the first Monday of the month.
The groups have a maximum of 10 students per group. It is essential to carry out a placement test for students to be assigned to the appropriate group.
Specialized Courses
In Harven Spanish we also offer the opportunity to improve your Spanish through the following specialized courses:
Spanish for tourism
Spanish for business world
These courses can be taken as "add-ons" to the standard programme of Spanish and taught at the academy on Friday mornings. There must be a minimum of four students per course.
Spanish Plus
Spanish Plus programs combine the standard course with a sport or recreational activity in the evenings.
We offer four different programs: Spanish Soccer, Spanish Golf, Spanish Gastronomy, and finally Spanish Surf.
DELE Certificates
DELE is the official certificate of fluency in Spanish, issued and recognized by the Ministry of Education, Culture and Sports of Spain. The Cervantes Institute is the institution in charge of organizing these examinations, and the University of Salamanca is the one in charge of preparing, editing and evaluating the final exams.
You can prepare for these in Harven Spanish through a standard Spanish course with an "add-on" of 5 hours of specific exam preparation.
The academy will enrol students who have selected the combined course, have reached the appropriate level and wish to take the exam at the University of Las Palmas de Gran Canaria. The exams take place in May, August and November and are subject to demand.
Spanish Soccer
This programme aims to provide our students with a good level of Spanish alongside a high-quality football training. Our students receive 10 hours of Spanish in our academy from 09.00 to 11.00 in the morning and another 10 hours of training and football techniques in the Daniel Carnevali's prestigious football club just 10 minutes away from Harven. Football sessions develop different techniques that help foster both the team spirit and the competitiveness. Students play at least one match a week against a local team and another one on the beach.
Spanish Surf
This programme is aimed at surf lovers. Students combine the standard Spanish course with surfing lessons in the afternoon on the marvellous Las Canteras beach. One of the afternoons is dedicated to practising paddle surf.
Spanish & Gastronomy
Students on the Spanish and Gastronomy programme may combine their language studies with an introduction into Spanish cuisine through our cooking classes, which will take place in the afternoons from 16.00 to 18.00. This programme includes a visit to the market in the centre of the city, a tasting session of local cheeses and a "tapas tour" through the beautiful old town of Vegueta.
Spanish Golf
The Spanish Golf programme combines Spanish classes in the morning with golf in the afternoon from 17.00. The number of days to play golf is flexible and goes from a single day to every day during your stay. You must book the day and the options (9 or 18 holes) through our centre when booking the programme.
The fabulous golf club Las Palmeras is just 10 minutes away from our centre. You will also have the possibility of taking golf lessons, which you have to book in advance.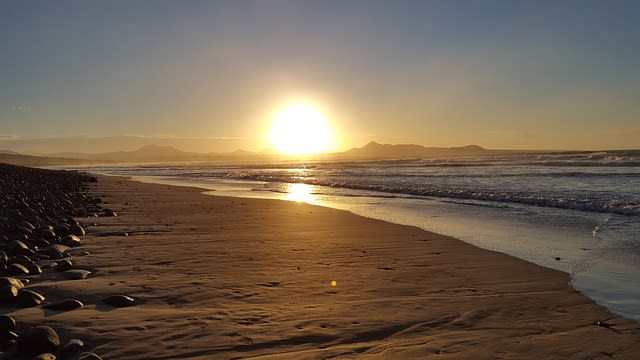 ACTIVITIES
Harven Spanish offers a wide range of activities to supplement your learning programme.
The school offers a weekly entertainment programme that includes some of these activities:
Tapas Tour
Cinema night
Cheese and wine tasting
Sports competitions
Salsa and flamenco classes
Excursions around the island in the afternoon and evening
The school reserves the right to revise, modify or cancel the programme of activities at any time.
ACCOMMODATION
Harven Spanish offers three different accommodation options:
Hotel Aloe Canteras
Hotel Aloe Canteras Tenesoya is an excellent option to stay. The residence, which offers a variety of shared and individual apartments, is located next to restaurants, shopping centres and a wide range of leisure options making it the perfect place to stay and enjoy the city. It is a 10-minute bus ride away from both the academy and the beach. There are studios and apartments available for up to three people to share. Each one has a private bathroom and a kitchenette. They also have a laundry with a washing machine and a dryer as well as everything you may need for ironing. It also offers free Wi-Fi in all rooms. On the ground floor, there is a lounge with TV and vending machines, and a rooftop terrace to enjoy the sun throughout the year in case you do not fancy going to the beach. You can hire a cleaning and/or ironing service separately.
Apartments Brisamar
Apartaments Brisamar is an excellent option right in front of Las Canteras beach, which is one of the best city beaches in Spain. With an area of nearly 4 kilometres, it is undoubtedly the most charming place in the town. Each apartment has one or two beds and is fully equipped with a kitchenette (microwave included), a bathroom and a living room. Some rooms are equipped with a small terrace.
Hotel Atlanta 3*
Hotel Atlanta 3* is located just 50 meters away from Las Canteras beach and excels for its wonderful location and its good value for money. The Atlanta Hotel has rooms for every taste. You can find rooms, apartments and studios. There are also three rooms adapted for people with disabilities. Rooms are functional and spacious. They are equipped with Wi-Fi connection, air conditioning and satellite TV. Studios meet the same characteristics as the rooms but also have a kitchen equipped with a stove, refrigerator, microwave and utensils. The studio includes a bedroom, a bathroom and whether a separate kitchen or an open plan one connected to a living room with a table and a sofa. Apartments are ideal for families, couples or groups of friends. All apartments have a kitchen and seating for four people. They are an interesting option for longer stays. They have Wi-Fi, air conditioning and satellite TV. Some apartments have a terrace.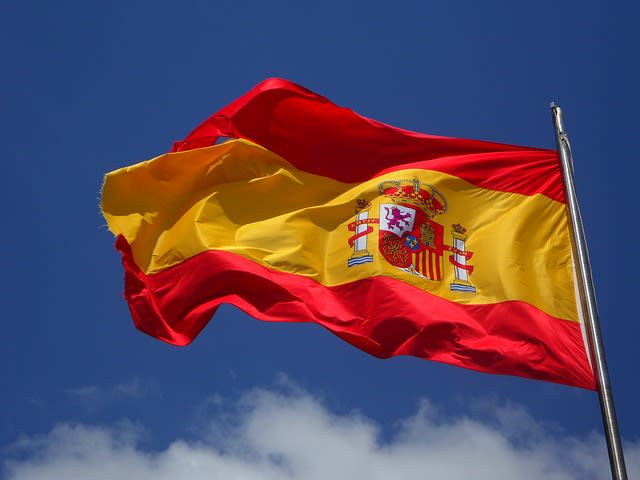 PRICES & RESERVATIONS
You can request detailed information about prices and the different programmes by filling the following form. We will email you shortly.
Last updated Jan 2018
About the School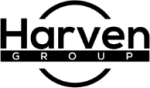 Harven Group is a Language Academy in Las Palmas (Canary Islands) that has had a strong track record for 20 years and we are specialists in teaching English. We are experts in English, Spanish, French ... Read More
Harven Group is a Language Academy in Las Palmas (Canary Islands) that has had a strong track record for 20 years and we are specialists in teaching English. We are experts in English, Spanish, French and German courses. We also prepare official exams with high success rates.
Read less