Program Description
Soccer Program
The American College in Spain has reached a collaboration agreement with Bobby Lennon, where he will act as the Director of the Soccer Program.
In 1993, Lennon founded the Richmond Kickers, a USL Professional Division 2 club, where he served as President and Coach. The 1995 Kickers were the first American team to win "the double", winning both the US Open Cup and PDL National Championship.
In 1997, Bobby Lennon sold the Richmond Kickers and created the Virginia Kickers, the first ever residential college prep program in the United States. The Virginia Kickers were located in Harrisonburg, Va., where the student-athletes attended school at Blue Ridge Community College while playing senior league games in New York City and the Washington DC area. Lennon moved the program to Palm Beach County, Florida in 1999 and were renamed to the Palm Beach Pumas.
Lennon was inducted into the USL Hall of Fame, with the class of 2005. During Lennon's 12-year stint in South Florida, he was the first ever coach of the Johnson & Wales University, Men and Women's Soccer Program in North Miami.
Lennon changed the Palm Beach Pumas name to the US Soccer Academy. While Bobby operated the US Soccer Academy, he also served as the Technical Director for the Virginia Soccer Association. In 2014, Bobby Lennon changed the US Soccer Academy name to Marbella United FC. Through all of Bobby Lennon's programs, he has helped advance 30 players to the professional level and 132 student athletes into college soccer programs.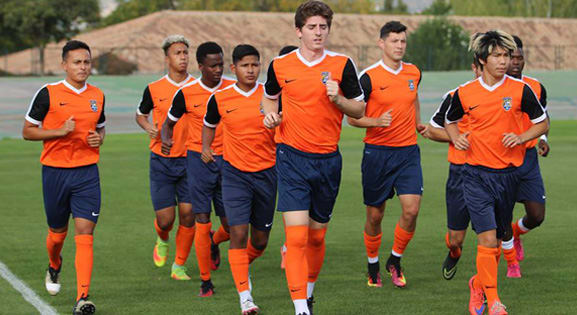 HOW CAN I APPLY TO REGISTER FOR THE MARBELLA UNITED FOOTBALL CLUB?
You can find all of the information, the registration forms, and the necessary documents on the MUFC web site and on the official MUFC Facebook page.
Last updated Dec 2017