Read more about this program on the school's website
Program Description
Earn U.S. Credits Virtually This Summer
Get ahead! Earn extra credit through a globally recognized U.S. education program this summer on our Virtual World DiscoverIES program.
Just picture it: one day you're exploring business ethics with a professor in London and the next it's Japanese pop culture from Tokyo, studying alongside classmates from the U.S.'s highest-ranked colleges and universities. This is what it's like to take a course or two (of your choosing!) from IES Abroad's most popular centers around the world this summer.
Learn more about how you can discover the world through IES Abroad.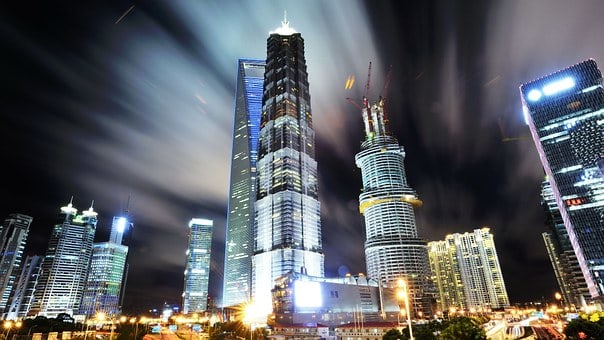 Why Shanghai?
What better place to study engineering than the world's fastest-growing economic and manufacturing center? In this program, you will study either Mechanical Engineering, Electrical & Computer Engineering, or Materials Science in English at one of the top universities in China: Shanghai Jiao Tong University (SJTU). A member of the C9 League, SJTU is part of the Chinese equivalent to the Ivy League. The University boasts numerous technological achievements and notable alumni in the field of engineering and is ABET-accredited.
What You'll Study
Study at the University of Michigan–SJTU Joint Institute, where you will have access to high caliber international faculty, research laboratories, and a wide range of English-taught courses. Course topics may include Computer & Data Science, Electricity & Magnetism, Fluid Mechanics, Physics, Probabilistic Methods in Engineering, and a range of liberal arts topics.
To help ease your immersion into the local culture, you will be required to enroll in a Chinese language course. During the fall, you will enroll in a semester-long, 4-credit Chinese language course on SJTU's Engineering campus. In the spring, you will complete a four-week IES Abroad intensive Chinese language course with the option of continuing language study once your engineering coursework starts on the SJTU Engineering campus.
Daily Life
Shanghai will be your classroom. Learn how science and technology have become central to China's socio-economic development. Marvel at the beautiful modern buildings, such as the Shanghai World Financial Center and Jinmao Tower. Meet other students who share your passion for engineering while enjoying all that Shanghai and SJTU have to offer.
We want you to feel at home in China, so we do everything we can to help you integrate into life in Shanghai. From relevant coursework to trips to places like Beijing or Xi'an, we help you explore Shanghai in its local, regional, and global contexts.
Academics
Our mission is simple: to provide you with the best study abroad program possible—which includes the highest quality academic and cultural experiences. That is why we partnered with Shanghai Jiao Tong University.
You will take a total of 15-16 credits per semester. Customize your academic experience as follows:
2-3 courses selected from Engineering, Science, Mathematics, or Liberal Arts offerings taught in English at the University of Michigan-SJTU Joint Institute* (3-4 credits each)
Fall students: enroll in a Chinese language course (4 credits, required)
Spring Students: enroll in a four-week intensive Chinese language course (4 credits, required)
*A smaller selection of SJTU courses are offered in the spring vs. in the summer or fall. Check out our Summer Engineering program as well!
Mechanical Engineering:
Automotive Engineering
Fluid Mechanics
Heat Transfer
Intro to Circuits
Mechanical Behavior of Materials
Strength of Materials
Thermodynamics
Electrical & Computer Engineering:
Control Systems Analysis and Design
Data Structures and Algorithms
Electricity and Magnetism
Introduction to Semiconductor Devices
Introduction to Circuits
Principles of Optics
Probabilistic Methods in Engineering
Non-Engineering Electives:
Applied Calculus
Business and Natural Environment
Chemistry
Chinese Society in Contemporary Chinese Cinema
Differential Equations
German language
Linear Algebra
Physics
Politics of International Economic Relations
Probability and Detection Theory
Professional Ethics
Courses
IES Abroad -taught Chinese Language Courses
CN101 Chinese Language in Context: Novice Abroad I
CN201 Chinese Language in Context: Novice Abroad III
CN301 Chinese Language in Context: Emerging Independent Abroad I
Partner Institution(s)
Shanghai Jiao Tong University
Shanghai Jiao Tong University (SJTU) is consistently ranked as one of the top five universities in China. Its Mechanical Engineering program is ranked first nationally. The Engineering program will be based on the engineering campus of SJTU, in southwest Shanghai.
This program is organized in cooperation with the University of Michigan-SJTU Joint Institute. Founded in 2006 as a strategic global partnership between the two universities, the Joint Institute's objective is to develop innovative and highly reputable education and research programs in the engineering field.
The Joint Institute offers two undergraduate programs in Mechanical Engineering or Electrical & Computer Engineering taught in English by faculty with graduate degrees from leading world institutions.
Advising & Support
In a direct enrollment program, you are enrolled as a full-time student at one of our international partner institutions. Even though your local host institution is where you'll take your classes, we're still here to fully support you.
Advising
Choosing and directly enrolling in courses abroad can be confusing and overwhelming—we offer you predeparture advising that's specific to your needs. Our goal is to provide support and guidance throughout your application and enrollment process.
On-Site Staff
As an IES Abroad student directly enrolled at Shanghai Jiao Tong University, you have access to on-site IES Abroad staff who are specifically dedicated to your needs. Our on-site staff work with you and your local institution to answer any questions about academic requirements, housing, or well-being and safety.
Support
Our support services for direct enrollment students are specifically designed to help you achieve your study abroad goals as effectively and smoothly as possible. We know studying abroad is an adventure, and, at times, you may need help or just someone to talk to—that's why our staff is there for you.
Field Trips & Events
Even though your adventure starts in Shanghai, our field trips take you beyond the city to discover the culture and traditions of your host country. The field trip is included in the program cost. Here are a few possible destinations.
Beijing
3 days | Fall
Discover the magnificent monuments of Beijing's capital. Contemplate Chinese history by visiting the Forbidden City followed by Tiananmen Square. Get inspired at the Temple of Heaven before resting next to the Summer Palace gardens. Explore Beijing's ancient alleyways (called hutongs). You will also take a day trip to the Ming Tombs and the Great Wall of China.
Xi'an
4 days | Spring
Located in the Shaanxi Province in Central China, Xi'an boasts an impressive historical repertoire as a former home to the Zhou, Qin, Han, and Tang dynasties. In Xi'an you will rent bikes and coast on top of the ancient city wall, take a visit to the Terracotta Army, and have the opportunity to explore the Shaanxi History Museum.
Daily Life
Part of making you feel at home in Shanghai is doing our best to help you feel safe and cared for. Whether it's the orientation program that prepares you for what's ahead, your housing that is well-located and comfortable, or a field trip that takes you to places that enrich your cultural and academic learning—we're all about our student services.
Orientation
When you arrive, you participate in an introductory orientation with the IES Abroad Shanghai staff. Spring students will also enroll in a four-week intensive Chinese language course at this time.
Designed specifically for direct enrollment students, our orientation introduces you to your program, teaches you about emergency services on campus, and connects you with your fellow students and to Shanghai.
Our Comprehensive Orientation & Re-Entry Experience (CORE™) begins right when you arrive and continues through the semester with activities focusing on academic and cultural adjustment. Detailed information about housing, public transportation, culture, health and safety, and other important topics are also covered.
After the IES Abroad orientation, you will participate in a one-day orientation at the University of Michigan SJTU-Joint Institute.
Housing
As part of IES Abroad's direct enrollment services, we work with Shanghai Jiao Tong University to offer well-located, comfortable housing for all students because securing independent housing can be challenging. IES Abroad's housing options reflect the local student culture and meet our safety and security standards.
Homestays
Homestays offer the ideal environment for learning about China and improving Chinese. Our Chinese homestay families are eager to get to know you and share their ideas, language, and culture. You have a private bedroom and are provided two meals a day by your host family (breakfast and dinner) five days a week while the program is in session. Homestay opportunities have an additional cost.
Please note: Homestay opportunities are extremely limited.
Residence Hall
Live with local and international students in a residence hall on the Minhang Engineering campus of SJTU in southwest Shanghai. While no meals are provided, you can eat inexpensively in the campus cafeteria or at nearby restaurants.
Student Apartments (Spring Only)
During your first five weeks, you will live in an apartment with other IES Abroad students at the modern New Harbour Service Apartments (where the IES Abroad Shanghai Center is located). Amenities include an indoor swimming pool, fitness center, sauna, and jacuzzi.
Extracurricular Activities & Cultural Events
Redefine the way you live and learn in Shanghai through our cultural activities, such as:
Joining student clubs
Volunteering for community service
Watching professional soccer, baseball, and basketball teams
Boating on the Huangpo River
Visiting local museums and historic sites
University Clubs & Events
While in Shanghai, you can take advantage of available on-campus activities. Clubs are student-run and provide an excellent opportunity for increased campus integration. Past clubs have included:
Explorer Volunteers Association (Provides assistance to disadvantaged groups in rural areas)
Air & Health (Environmental Protection Association)
Management Association
Modern Dance (Reggae, hip-hop, jazz, tap)
Shaolong Kungfu
Sports (Badminton, tennis, volleyball, baseball, cycling, and more)
Music PlayGround
Photography Association
Drama Club
Taichi
Cost
Consider these prices as a starting point. We encourage you to contact your study abroad office to determine the actual cost to you when factoring in financial aid, scholarships, your home school policies, and other factors.
Spring 2020
| | | | | |
| --- | --- | --- | --- | --- |
| Term | Tuition | Housing | Insurance | Total |
| Spring 2020 | $13,080 | $3,285 | $230 | $16,595 |
Scholarships & Aid
Program-Specific Scholarships
John Gearen Need-Based Dublin or Developing Regions Scholarship
Up to $1,000; awarded to 2 students each year.
John Gearen, a member of the IES Abroad Board of Directors for many years and past chair of the Board for six years, is a leading real estate attorney and Rhodes Scholar who is involved in numerous philanthropic causes. Mr. Gearen has generously established this scholarship to support students who have an interest in studying on an IES Abroad Center in a developing region of the world (Argentina, Chile, China, Ecuador, Ireland, Morocco, or South Africa).
Study Abroad Scholarship for Future Engineers
Up to $10,000; awarded to 6 students each year.
The Study Abroad Scholarship for Future Engineers was established by an anonymous donor to encourage more engineering students to have the enriching, life-changing experience of study abroad.
Our Center
The IES Abroad Shanghai Center is located in New Harbor Service Apartments - the same building as the Economy, Business & Society student apartments - in the heart of central Shanghai. You can easily access all parts of Shanghai from the Center, via an extensive subway and bus system.
Features of the IES Abroad Shanghai Center include:
Staff offices
WiFi and printer access
Student study space
Last updated May 2020
About the School
Everything we do is about the IES Abroad student. Our profoundly passionate team of study abroad professionals believes in creating once-in-a-lifetime educational adventures that transcend expectation ... Read More
Everything we do is about the IES Abroad student. Our profoundly passionate team of study abroad professionals believes in creating once-in-a-lifetime educational adventures that transcend expectations. Our goal is to rock the world of some 6,000 study abroad students every year.
Read less
Chicago ,
Amsterdam ,
Arles ,
Auckland ,
Barcelona ,
Beijing ,
Berlin ,
Buenos Aires ,
Cape Town ,
Christchurch ,
Dublin ,
Freiburg ,
Granada ,
London ,
Madrid ,
Milan ,
Nagoya ,
Nantes ,
New York ,
Nice ,
Paris ,
Oxford ,
Quito ,
Rabat ,
Rome ,
Salamanca ,
Santiago ,
Shanghai ,
Siena ,
Sydney ,
Tokyo ,
Puerto Ayora ,
Vienna ,
Hong Kong ,
Puerto Baquerizo Moreno ,
Cambridge
+ 35 More
Less