Seminar in Cost Management
Program Description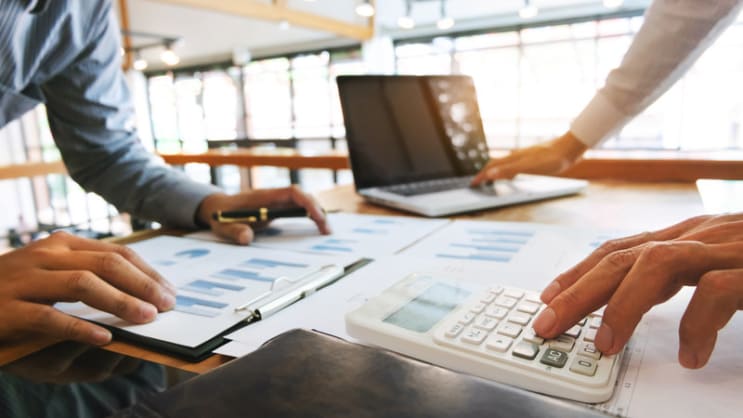 objective
Identify cost generating areas and cost elements when producing an item or providing a service, using new trends in cost management that facilitate business decision making. Through practical application you will determine the cost (of products and / or services) with traditional systems and with current systems, to visualize the importance of strategic cost management in decision making and the competitiveness of companies.
Benefits of the program:
You will develop the knowledge and skills necessary to prepare, interpret and manage cost information.
You will apply various tools for the efficient management of costs.
You will understand the cost information and use it as a basis in making financial decisions that require it.
You will know the benefits of a system of costing by activities (ABC).
You will know the advantages of using standard costs.
Determine the cost of a product or service, to use it as a basis for establishing its price.
You will use different modern trends for strategic cost management.
Addressed to:
Non-financial executives, consultants or independent consultants who do not have an academic background in accounting and financial matters or who, having it, need to know the new trends in the preparation, interpretation and administration of costs incurred by the companies; Entrepreneurs or business owners who want to know better the tools of cost accounting, to know what information should be generated in your company and how to use it to make better decisions; any organization, except financial sector.
Content of the program
The Seminar on Cost Administration consists of two modules , which total 40 hours of study in total.
Module 1. Fundamentals of Costs and Basic Control Measures (32 hours)
Basic concepts.
The different areas that generate costs. Suppliers, purchases, inventories, work processes, quality, maintenance, sales, administration and their impact on costs.
Practical application of the classification of costs and its impact on the determination of the unit cost for control and decision making purposes.
The elements of cost (production and service companies).
The production and sales cost statement and the income statement.
The identification of value added processes and their impact on profits. The control of activities that do not add value.
The cost of support activities and the cost of activities directly related to the production of the product.
Treatment of indirect costs, traditional methods and ABC, for control purposes and decision support.
Costing system by orders.
Costing system by processes.
Joint production
Determination of the unit cost with traditional systems.
Standard costing, as a tool for determining unit costs efficiently and its use for control purposes and decision support by analyzing the variations between what is real and what is expected.
The plan of utilities, actions, control, monitoring and compliance with the established program.
The absorbent costing and the variable costing
Cost - volume tool - utility and decision making.
Degree of operating leverage.
Reports used for the purpose of administrative cost control.
Understanding the basics of the theory of constraints with marginal analysis.
Practical cases.
Module 2. Control of Costs and Decision Making (8 hours)
Decentralization and accounting by areas of responsibility
Analysis of the value chain, the life cycle of the product, just-in-time systems.
Administration based on activities
The Balanced Scorecard
Quality costs
Productivity control
Environmental costs
Activity-based administration
Last updated Dec 2019
About the School

El Tecnológico de Monterrey es una institución de carácter privado, sin fines de lucro, independiente y ajena a partidos políticos y religiosos. Fue fundado en 1943 gracias a la visión del empresario ... Read More
El Tecnológico de Monterrey es una institución de carácter privado, sin fines de lucro, independiente y ajena a partidos políticos y religiosos. Fue fundado en 1943 gracias a la visión del empresario mexicano Eugenio Garza Sada. Su labor es apoyada por asociaciones civiles integradas por destacados líderes de todo el país, comprometidos con la calidad de la educación superior y con el desarrollo de México.
Read less
Monterrey ,
Buenavista ,
Mexico City ,
Zapopan ,
Puebla City ,
Mexico City ,
Santiago de Querétaro ,
Mexico City ,
Tampico ,
San Luis Potosi ,
Ciudad Juarez ,
Leon ,
Saltillo ,
Cuernavaca ,
Toluca ,
Chihuahua ,
Aguascalientes ,
Culiacán ,
Hermosillo ,
Tijuana ,
Morelia ,
Torreón ,
Cancún ,
Heroica Veracruz ,
Ciudad Obregón ,
Pachuca ,
Reynosa ,
Irapuato ,
Mexicali ,
Mérida ,
Oaxaca ,
Villahermosa ,
Nogales ,
Campeche ,
Mexico City
+ 34 More
Less