Program Description
As a student in this program, you will enjoy a variety of courses in small classrooms which will enable you hands-on learning both in class and through field trips. BGU offers a vibrant campus life in Beer Sheva, a diverse, convenient and friendly student-oriented city. With Israeli students, international students from countries all around the world, helpful staff, and trips throughout Israel– a significant experience is awaiting you.
The program is geared towards college/university students pursuing their bachelors or master's degree. We also cater to high school graduates who are interested in a gap year experience.
Application deadlines:
Fall / Full Year – May 1st
Spring – November 1st
Program dates:
Fall – July 30th 2017-December 24th 2017
Spring – January 7th 2018-July 1st 2018
Year – July 30th 2017-July 1st 2018
Dive deeper into your current area of study or explore a new field by joining the Ginsburg-Ingerman Overseas Student Program. Each semester, you can enroll in one of our specialized tracks, all of which take advantage of our location in Israel and the globally recognized expertise of BGU's faculty. Alternatively, create your own program of study by mixing and matching courses from our comprehensive general catalog. Students in their third or fourth year of undergraduate studies may also attend select graduate courses in English.
A wide range of internship and volunteer opportunities for credit are available to students registered in OSP Semester/Year Programs. The internship program provides a framework for assigning students from diverse academic backgrounds to programs within the Ben-Gurion University of the Negev and outside of the university through practical work assignments and experience.
All programs begin with an intensive Hebrew language course, and language study continues throughout the semester.
The Ben-Gurion University of the Negev offers a unique way to experience the real Israel.
Explore Israel via trips throughout the country- Tel Aviv, Jerusalem, hikes in the Negev desert and the north.
Get to know Israelis- enjoy joint events, go to pub nights with the local crowd, discover Israelis' point of view on current affairs and have the opportunity to celebrate holidays the Israeli way.
Merge into BGU's social life - Join student union's festivities and events and experience the unique BGU social life.
Become close with your OSP group- get to know people from all over the world, and make meaningful connections that can last a lifetime.
Tuitions and Fees:
(incl. General Studies, Global Health, Sustainable Development, Israeli Studies, Internship Program)
Application Fee: $60
Late Application Fee: $100
Semester Program*:
Base Tuition: $7200
Ulpan: $1500
On-Campus Housing:
Fall semester $2250
Spring semester $2900
Year Program*: Base Tuition: $11200
Ulpan: $1500
On-Campus Housing: $4900
* Tuition Fees for all Semester or Year-Long Programs include weekly social activities, academic field trips, trips around Israel, access to the university sports center & health insurance
Last updated Jan 2019
About the School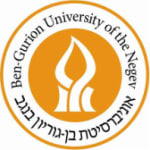 Ben-Gurion University of the Negev is one of Israel's leading research universities and among the world leaders in many fields.
Ben-Gurion University of the Negev is one of Israel's leading research universities and among the world leaders in many fields.
Read less