Project Management Certificate
Home ›
Project Management Certificate
Read more about this program on the school's website
Program Description
Who should take this certificate?
If you would like to learn the nuances of project management and process improvement from a global perspective, Project Management may be right for you. You will acquire the skills to plan, execute, and complete complex projects within various types of organizations and industries. You will also have the opportunity to apply new tools and methodologies in both comprehensive real-world and simulated hands-on projects. With this powerful professional certificate, you will gain the skills to manage successful, efficient, and high-quality projects as well as have the option to complete the educational requirements for the Project Management Institute's PMP or CAPM certification exams. This intensive certificate can be completed in just two quarters and is designed for working professionals.
Program Benefits
Develop highly marketable competencies in project management.
Build strong interpersonal skills critical to conducting work in a team environment; enhance abilities to manage conflicts and address challenging situations.
Study with American and international students, building your professional network.
Fulfills the necessary education hours required to apply for PMI's Project Management Professional (PMP) exam or PMI's Certified Associate in Project Management (CAPM) exam.
Take this alone or in sequence with another business program; apply for Optional Practical Training (OPT) after three consecutive quarters of study.
Upon completion of the Project Management Certificate, some units can be transferred to the University of Wisconsin, Platteville, M.S. in Project Management (Master's degree offered fully online).
Lean Six Sigma Green Belt
For an additional fee of $3,000 USD, add the Lean Six Sigma Green Belt Certificate to your Project Management Certificate. The Lean Six Sigma Green Belt course fulfills the American Society for Quality's education requirements needed to prepare for the Six Sigma Green Belt Certification (CSSBB) exam.
2020 Dates
Spring 2020: March 25 - September 12
Fall 2020: September 22 - March 20, 2021
2021 Dates
Spring: March 24 - September 3
Fall: September 16 - March 18, 2022
Students may begin this full-time program in spring (March) or fall (September) quarters only. There is no entry to the program in winter or summer. View all program dates & prices.
Note: UC San Diego follows a quarter system. Each quarter consists of 10-12 weeks of full-time study. There are four quarters per year.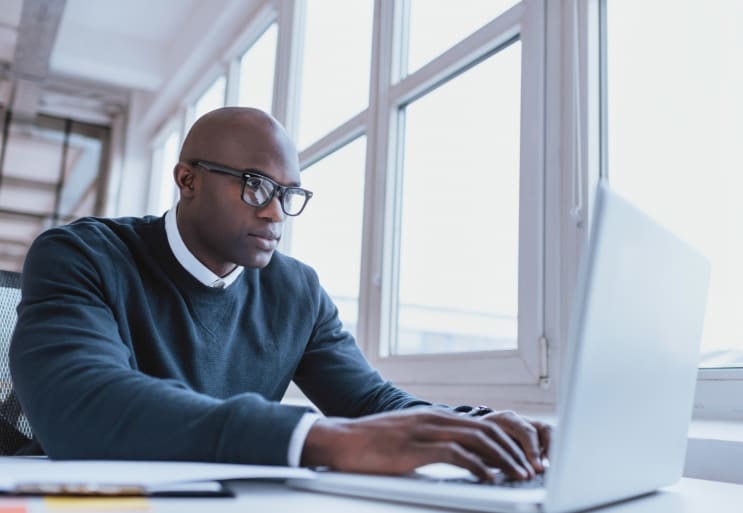 Admission Requirements
You will find the minimum acceptable requirements for the Project Management Certificate below. We carefully review the background and qualifications of each applicant to ensure that those admitted will have a successful experience.
Language Proficiency Requirement:
TOEFL iBT: 80
TOEIC: 760
IELTS: 6.5
Cambridge Advanced Exam: Pass
PTE: 64
ELI Core Level: 109
Additional Admission Requirements:
University study: successful completion of a three or four-year university degree. This requirement can only be waived for students with four or more years of full-time professional work experience.
Work experience: A minimum of one year of full-time, post-university, professional work experience. Internships are acceptable.
Official final university transcripts in English indicating a strong academic history; include grading key. If you have pursued graduate-level coursework or degrees, you must include those transcripts as well.
A dated and signed letter of recommendation on academic or company letterhead from a professor or supervisor.
Résumé or CV.
A one-page statement explaining your qualifications and motivation for taking the program.
You should have a strong working knowledge of the following Microsoft Office products: Word, Excel, and PowerPoint.
A spoken language phone screening may be required (this can be conducted in person if you are already in San Diego; otherwise it will be done electronically by phone, Skype, etc.).
For prospective students who choose to attend English language courses at the UC San Diego English Language Institute in place of obtaining an official language proficiency score, we require a recommendation letter from an ELI instructor or advisor.
Project Management Overview
1st Quarter
Project Management Essentials OR Project Management Boot Camp
Work Team Concepts and Skills
Business Communication Skills
3 units of electives (from a variety offered each term)
2nd Quarter
Project Planning and Scheduling
Project Cost and Risk Management
Leading from the Middle
3 units of electives (from a variety offered each term)
Please note: courses are subject to change.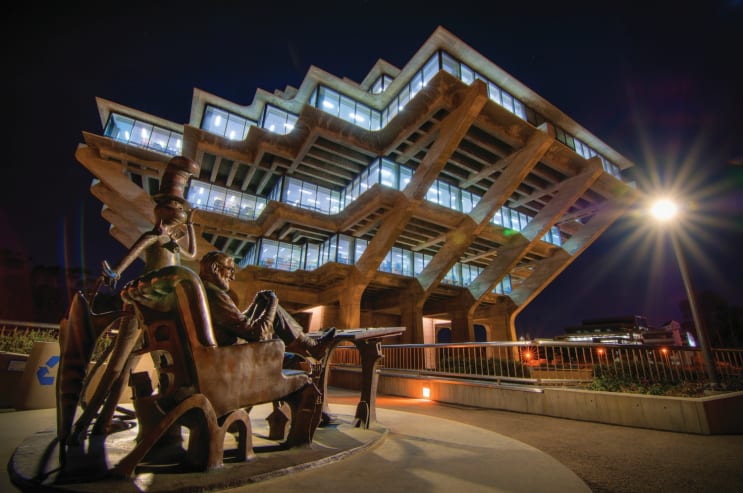 Interested in OPT?
Optional Practical Training (OPT) is a 12-month, temporary work authorization for practical training directly related to your major area of study. You may apply for OPT after 9 months of consecutive studies in a professional certificate, university credit, or degree program.
Apply for both the Project Management Certificate and a one-quarter business certificate (Business Analytics, Digital Marketing, or Leadership and Management) when completing application materials. The Business Admissions advisor will work one-on-one with you to determine your third-quarter option.
Program Schedule
Monday – Friday, occasional Saturdays
Daytime and evening courses
Schedule varies
Location
Classes are held on the UC San Diego Extension campus in La Jolla or at the off-site University City Center near campus. Access to a car or another source of reliable transportation is required for evening and off-site classes.
Cost (in U.S. dollars)
Application Fee: $200 (nonrefundable)
FedEx fee: $50 (optional, but recommended)
2020 Tuition: $12,000
(Optional) Lean Six Sigma Green Belt Certificate: $3,000
International Student Service Fee: $760 (2 quarters)
UC San Diego Extension medical insurance: $1,170 (2 quarters)
Books/Materials: Approximately $300-$800 per quarter (Payment cannot be made in advance. Books and materials must be purchased at UC San Diego upon arrival.)
Student Testimonial
"I plan to pursue a career in industry in a top management position. As I have an engineering education, I wanted to take finance and project management classes to develop my knowledge in Business. In the near future, I will do an internship at Daler-Rowney UK. I will then return to France to finish the last year of my Master's Degree. The Project Management with Lean Six Sigma Green Belt Certificate helped me in a lot of diverse ways. First, thanks to it, I have been accepted in several companies who are amazed I had so much experience with the Green Belt project, being so young. Then, it gives me knowledge and skills that will prove useful in my internship and in my career: diagnosing the existing situation, analytical skills, building efficient solutions to solve problems. It also teaches change management and how to communicate on this topic, which are key skills to be successful in any job."
Paul Bâcle, France
Last updated May 2020
About the School

UC San Diego Extension International Programs provides instruction of the highest quality, in which people can learn to their full potential. Quality academics, combined with our superb campus facilit ... Read More
UC San Diego Extension International Programs provides instruction of the highest quality, in which people can learn to their full potential. Quality academics, combined with our superb campus facilities, student support services, and idyllic natural surroundings, guarantee the best possible opportunities for your success and satisfaction.
Read less