Program for Management Development (PMD) Munich-Barcelona
Home ›
Courses ›
Program for Management Development (PMD) Munich-Barcelona
Program Description
Overview
Focused on the business dynamics of Central Europe, from global enterprise to the Mittelstand, the Program for Management Development (PMD) Munich-Barcelona will accelerate your transition to senior management.
You will develop your integrative and strategic understanding of business, and hone decision-making capabilities to drive performance and align your team around key organizational objectives.
The Program for Management Development (PMD) is delivered over four modules: two at IESE Barcelona and two at IESE Munich.
5 Reasons to take the Program for Management Development (PMD)
Make better, more confident decisions based on a broader perspective with a deeper understanding of cross-functional dynamics.
Develop the tools to manage your team more effectively, empowering and aligning others to drive execution and performance.
The program exposes you to cutting-edge thinking in global business management and gives you one-to-one access to our world-class faculty.
Invest in your leadership at your own pace without compromising your professional or personal responsibilities.
Interchange ideas and perspectives openly with trusted peers. Build a network of upcoming business leaders.
Participant profile
20 participants/class
10 average manager experience
40% of women
What will you learn?
The Program for Management Development (PMD) is a learning experience that will transform you.
You will exchange ideas, opinions, insight, and understanding with trusted peers and international faculty. The process will help you develop key leadership competencies. And accelerate your transition to senior leadership.
Content
The Program for Management Development (PMD) delivers cross-functional perspectives on different areas of management. The program builds your knowledge and broadens your perspective to help you prepare to take on the responsibilities of a senior management generalist.
Preparing for the journey ahead
Before the program begins you will connect with peers to lay the foundations for executive group work, and you will use self-evaluation techniques to prepare for the journey ahead.
Building foundations
Explore leadership – of yourself and others – as you broaden your understanding of key business functions in the context of general management and the global economy.
Setting your sights
Bring new insight and knowledge to bear on your personal and professional challenges and goals, and start preparing for a strategy simulation that will put new skills to work.
Moving into rapid waters
Formulate your 100-day plan – a roadmap for the future built on a deeper understanding of global leadership and a broadened, more integrative mindset.
Fortifying skills and understanding
Put theory into practice. Deploy new skills, enhanced critical thinking and a general management approach to business challenges in an exciting strategy simulation with your team.
Steering into full flow
Bring it all together, cementing your 100-day plan, delivering your team executive project and participating in a 360-degree debrief. Empowered to step up to the challenges of organizational leadership.
Transformation in action
Take your 100-day plan into your workplace with full support from peer-to-peer coaching and faculty. You will have a new understanding, mindset, perspectives, and approach, and be equipped to deliver immediate, powerful and sustained impact.
Learning experience
Peer to peer
Learn from your peers through open dialogue, interchange of experience and insight. Broaden your perspective.
Action-oriented learning
Apply new ideas and approaches through experiential learning such as the case method, simulations, workshops.
Faculty
Discuss and debate with world-class business leaders and scholars. Our faculty are at the forefront of global business thinking.
Three short steps to your future
To ensure that the Program for Management Development (PMD) Munich matches your needs and objectives, the IESE team will take you through three simple steps:
A personal interview to clarify your goals.
Your application for a place on the PMD.
The Admission Committee full confirmation of your place.
At IESE, we want you to occupy the very center of the right program for you.
Last updated Oct 2019
About the School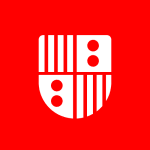 At IESE Business School we want to educate leaders to whom we can entrust the future of business and society.
At IESE Business School we want to educate leaders to whom we can entrust the future of business and society.
Read less