Professional Advanced Diploma in Italian Pastry Arts
Home ›
Pastry ›
Professional Advanced Diploma in Italian Pastry Arts
Read more about this program on the school's website
Program Description
The Pastry Chef, Experience, Passion and Modernity
The labor market is increasingly demanding a return to the professions linked to craftsmanship and creativity, and certainly, the pastry chef establishes himself as one of the professions that know how to express these characteristics to the highest level.
Choosing the Professional Advanced Diploma in CAST Alimenti means relying on an experience of over 20 years and over 30,000 hours of practical training, which has enabled hundreds of young people to find work in the confectionery sector.
The course was designed to provide excellent results in terms of knowledge, manual skills and professional techniques, which are essential and indispensable requirements for the labor market, in a short time and with maximum teaching methods.
Great attention is paid to practical activities, manual skills, and work organization, thanks to the continuous support in the classroom of high-profile masters and teachers, in laboratories equipped with the most modern equipment and technologies. Added to this is the personalized internship in highly selected structures, accompanied by tireless care and attention towards the students and their personal professional attitudes.
In-depth meetings are planned with the great masters and specialized interventions to keep up with the times, learn about new products and new commercial formulas.
Our Strengths
Continuous practice

Number closed to guarantee an excellent teacher-student relationship

Laboratories with cutting-edge equipment with single workstations

Simulation of work situations

Individual and group work

Multimedia material

Internship in host companies of excellence

Guided tours and educational outings

Support over time through professional updating of specialization
Duration
16 weeks in the classroom

16 weeks of internship in an Italian company

4 days of final exams
The Course is addressed to
All those who want to learn or perfect the job of pastry chef, acquire manual skills and understand the organizational and managerial aspects of a laboratory and entrepreneurial activity.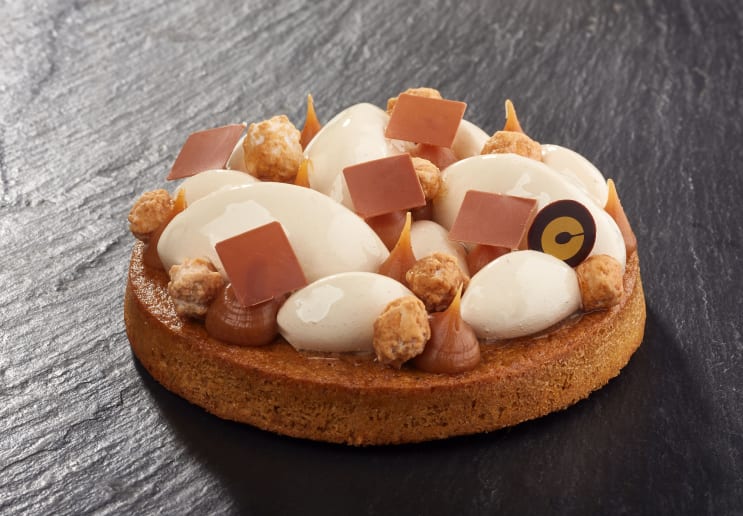 Eligibility to join Cast Alimenti Programme in Italy
Must have A2 level in the Italian language (for better understanding of Italian Pastry & creating wider job opportunity);

Must have good communication skills in the English language;

Must be at least 18 years of age;

Must be highly motivated to start a career in the food & beverage industry;

Eager to learn another foreign language and lifestyle.
Certificates issued
Attendance certificate (5 stars to the most deserving)

HACCP certificate

Certificate of safety in the workplace

Certificate of skills acquired EQF (European Qualifications Framework) issued by the Lombardy Region and valid throughout Europe for the profile of Pastry Chef Level EQF: 3
Objectives
Make a wide range of classic and modern confectionery products using the techniques of the great masters.

Manage your work autonomously and efficiently, thanks to hours of practice and work simulation in the company.

Know the most advanced equipment and its correct use.
The Contents
The history of confectionery and the evolution of the confectioner's professional figure.

The organization of a pastry shop: spaces, machinery, equipment, tools and professional clothing.

Raw materials in confectionery.

The principles of good hygiene practice.

Technique and practical production of the dough, their transformation, and conservation.

The classic and modern Italian pastry products: desserts, mignon confectionery, classic and modern cakes, baked and stuffed.

Leavening and leavened products, including panettone.

Chocolate and chocolate and confectionery products.

Cold preparations and ice cream in pastry.

Savory pastry.

Bread in pastry and healthy pastries.

Pastry decoration, aesthetic presentation, and cake design

Pastry management simulations, preparations, storage, finishing and sales with practical tests.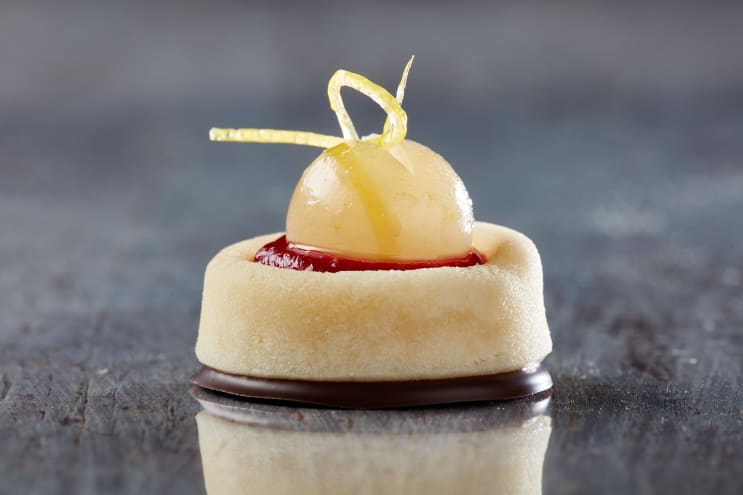 Why choose Cast Alimenti
Because of our history: we were born in 1997.

Because of the great masters who teach in our classrooms.

Because of the solid network of contacts within employment opportunities.

Because we are the school of world champions: we teach excellence.

Because of our international prestige.

80% of students find work in the sector, thanks to the job posting service reserved for those attending school.
Last updated Jul 2020
About the School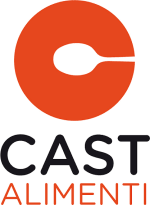 CAST Alimenti, i.e. "Centro Arte, Scienza e Tecnologia dell'Alimento" (Food, Art, Science, and Technology Center), is a training and specialization school founded in Brescia in 1996.
CAST Alimenti, i.e. "Centro Arte, Scienza e Tecnologia dell'Alimento" (Food, Art, Science, and Technology Center), is a training and specialization school founded in Brescia in 1996.
Read less