Professional Advanced Diploma in Italian Culinary Arts
Home ›
Professional Advanced Diploma in Italian Culinary Arts
Read more about this program on the school's website
Program Description
The Modern Cook: Knowledge, Skills, and Technique
The chef is certainly one of the most requested figures on the job market.
It is a profession that requires passion, commitment, in-depth knowledge, and manual skills: characteristics and skills that, if cultivated and developed, can lead to great satisfaction in terms of creativity and personal affirmation.
The advent of new technologies has further enriched and completed this figure, outlining multiple possibilities for employment or self-employment.
The evolution of the trade must be based on solid foundations and CAST Alimenti, strong in its history and expertise, offers a concrete and complete intense program to build a chef and a restaurateur in step with the times, ready to face the challenge of the market through the tools learned: basic food processing techniques, traditional and modern cooking systems, aesthetics and pairing criteria to enhance the creativity of dishes, an organized, rational and efficient way of working, specific equipment and their correct usage, a winning gastronomic offer.
And last but not least, the assessment of Italian cuisine in a more realistic and modern version, in comparison with the kitchens of the rest of the world.
A student of CAST Alimenti, at the end of the Higher Education course, is ready to be a "modern chef" and immerse himself in a myriad of varied restaurant industry offerings.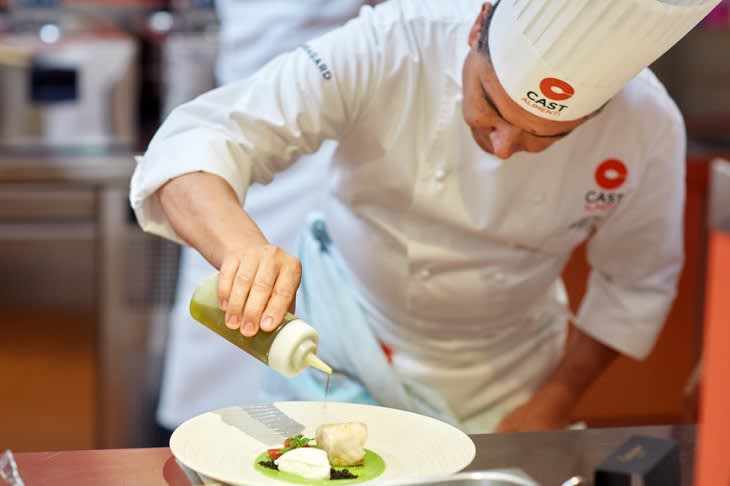 Our Strengths
Continuous hands-on training
Limited numbers to guarantee an excellent teacher-student relationship
Laboratories with state-of-the-art equipment and single workstations
Simulation of work situations
Individual and group work
Multimedia material
Internship at host companies of excellence
Master classes with starred Chefs and/or protagonists of international cuisine
Support over time through professional updating of specialization
Duration
16 weeks at CAST Alimenti in-house classroom training;
16 weeks on practical internship;
4 weeks of post-internship extra realistic exercise under the CAST Alimenti brand new central kitchen of training i.e. in the "Main Kitchen Classroom" of the school.
The Course is Addressed to
All those who want to learn or perfect the craft of the chef in culinary arts, acquire manual skills in the kitchen and understand the organizational and management aspects of a hospitality business. It is not essential to have previous experience in this sector.
Eligibility to Join CAST Alimenti Program in Italy
Must have A2 level n Italian language (for a better understanding of Italian Culinary & creating wider job opportunity);
Must have good communication skills in the English language;
Must be at least 18 years of age;
Must be highly motivated to start a career in the food & beverage industry;
Eager to learn another foreign language and lifestyle.
Certificates Issued
Attendance certificate (5 stars to the most deserving)
HACCP certificate
Certificate of safety in the workplace
Certificate of skills acquired EQF (European Qualifications Framework) issued by the Lombardy Region and valid throughout Europe for the profile of chef - chef Level EQF: 5
Objectives
Select products and raw materials to properly cook a wide variety of Italian dishes.
Creation of your own recipes using the most innovative techniques and methods alongside the traditional ones.
Move in the most different organizational contexts of the company: from the à la carte restaurant to the large distribution centers, and to those that offer banquets, catering and collective catering in general.
The Contents
The history of Italian cuisine and the art of the Chef.
The kitchen environment, spaces, equipment, tools.
Cleaning techniques, preparation and basic processing for vegetables.
The principles of good hygiene practice in the kitchen.
Preservation and storage of preparations.
Realization of dishes of the Italian culinary tradition: dry and fresh pasta, au gratin and filled.
Eggs, processing techniques and types of cooking. Base stocks and sauces.
Rice: classification, types and uses; gnocchi.
Fish, crustaceans and mollusks, cleaning and cooking techniques.
Production of savory plates.
Restaurant bread.
Restaurant desserts.
The organization of modern hospitality, the a la carte restaurant menu, large catering centers, banquets, restaurant catering, and collective hospitality.
The operational management of gastronomic events.
Healthy eating.
Creativity in the kitchen: textures, flavors, and special preparations.
Designing and executing a menu.
Overview of food cost.
Analysis of current restaurant trends: new formats.
Elements of sensory analysis and enology.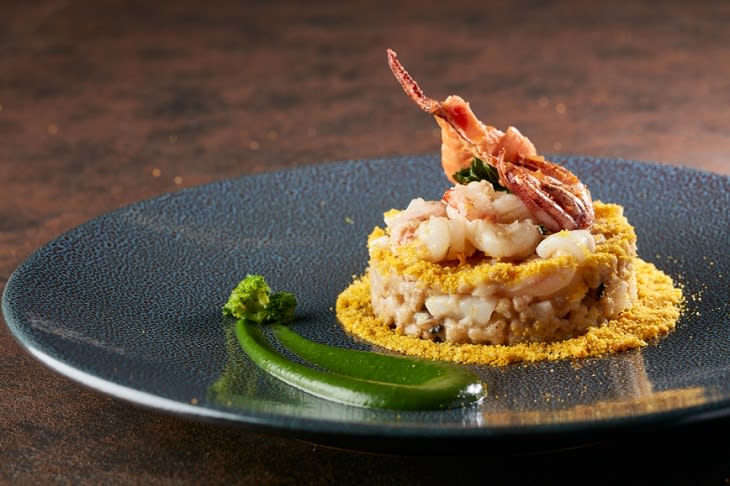 Why Choose CAST Alimenti
Because of our history: we were born in 1997.
Because of the great masters who teach in our classrooms.
Because of the solid network of contacts within employment opportunities.
Because we are the school of world champions: we teach excellence.
Because of our international prestige.
80% of students find work in the sector, thanks to the job posting service reserved for those attending school.
Last updated Jul 2020
Keystone scholarship
Discover the options our scholarship can give you
About the School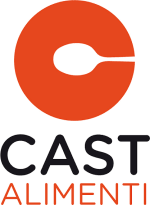 CAST Alimenti, i.e. "Centro Arte, Scienza e Tecnologia dell'Alimento" (Food, Art, Science, and Technology Center), is a training and specialization school founded in Brescia in 1996.
CAST Alimenti, i.e. "Centro Arte, Scienza e Tecnologia dell'Alimento" (Food, Art, Science, and Technology Center), is a training and specialization school founded in Brescia in 1996.
Read less