Preparatory Programme: ACCA Qualifications
Home ›
Preparatory Programme: ACCA Qualifications
Program Description
What is ACCA?
Association of Chartered Certified Accountants (ACCA) is the world's most forward-thinking accountancy body from the UK with over 200,000 members and 486,000 students globally. Founded in 1904, the ACCA qualification has led the way in innovation and producing qualified finance and accountancy professionals that are sought after by employers. With offices in more than 100 countries, ACCA's international presence ensures that students and members are well supported in their academic and professional journeys wherever they are.


6 Reasons to Choose ACCA
Finance & accountancy professionals are a backbone of any industry. ACCA leads the way in the industry as they have a Gold standard in accountancy, opening doors to highly respectable and rewarding careers. ACCA members work in all industries across the globe.
Work anywhere in the world – with a presence in more than 181 countries, ACCA is one of the most international accountancy qualifications in the world.
Employability – employers across the globe look for qualified and value – driven professionals with strong qualifications. ACCA members enjoy a strong career and rewarding career growth and are highly sought after in the industry.
Flexibility – ACCA offers multiple entry points, whether you have had any prior accounting education or not. Students can also take exams 4 times a year which means they can progress to membership quickly.
Student & Member support – ACCA offers dedicated 24 hours support to students wherever they reside.
Global network – ACCA provides opportunities for students and members to network through its social media platforms, member events or virtual learning communities. This means that you can pick up valuable contacts such as mentors or industry contacts who can facilitate your ACCA journey.
Think Ahead – when you join ACCA, you become a part of the organization that thinks ahead, and drives change in the accountancy sector. As ACCA members, you will get the opportunity to shape the future of the accountancy profession.

Additional Qualifications
When you study for ACCA, you get an opportunity to gain additional qualifications such as below –
Applied Accounting – Whilst studying for the ACCA qualification, you can also gain BSc Applied Accounting from Oxford Brookes University. This means at completion, you will hold a bachelor's degree as well as a professional degree.
MSc in Professional Accountancy – ACCA members can apply for this qualification and gain an additional qualification from the prestigious University of London.

Careers in ACCA
ACCA students and members can work in a variety of different roles across industries.

The Qualification Structure
ACCA qualification comprises of 3 E's namely Exams, Ethics & Experience. Students must fulfill all these requirements to gain the ACCA membership.
Exams – ACCA qualification has 13 exams in total and students can appear for exams 4 times in a year (September, December, March & June)
Ethics – all students must complete the professional ethics module to progress to membership.
Experience – students who have completed the first two requirements must also submit practical work experience of 36 months to apply for membership.

Exemptions
Students who have gained prior qualifications can get exemptions from the ACCA qualification. To find out your exemptions, you can visit the Exemptions Calculator. For each subject you are exempted, you will be required to pay an exemption fee as an administrative cost.

Entry Requirements
2 A-levels & 3 IGCSE's (including English & Math)
CBSE grade 12 minimum with 2 subjects over 65% and 3 subjects over 50% including English or Mathematics/Accounting
IB Diploma with 24 points
BTEC Level 3 in any field or an HND Business, Accounting or any Business-related qualification
Additional English language proficiency may apply where the medium of teaching is not English
If your qualification is not mentioned above, then please contact our admissions team at admissions@ukcbc.ac.ae

Tuition Fees Per Paper
Foundation in Accountancy: AED 1,800 per paper, AED 600 3-day revision session
Accountant in Business – AB
Management Accounting – MA
Financial Accounting – FA
Corporate & Business Law – LW
Fundamentals: AED 2,100 per paper, AED 1,000 3-day revision session.
Performance Management – PM
Taxation – TX
Financial Reporting – FR
Audit & Assurance – AA
Financial Management – FM
Professional Level: AED 2,500 per paper, AED 1,200 4-day revision session.
Essential
Strategic Business Leader – SBL
Strategic Business Reporting – SBR
Options (any 2 out of 4)
Advanced Financial Management – AFM
Advanced Performance Management – APM
Advanced Taxation – ATX
Advanced Audit & Assurance – AAA
Additional Fees
Initial Registration payable to ACCA – GBP 79
Annual Subscription payable to ACCA – GBP 97
UKCBC Student registration – AED 500
UKCBC Security Deposit – AED 2000
Exemption Fees Per Paper
Knowledge Level payable to ACCA – GBP 74
Skills Level payable to ACCA – GBP 100
Exam Fees
As published on ACCA website payable to ACCA – ACCA Exam Fees
CBE center fees payable to center – AED 500
Last updated Jan 2020
About the School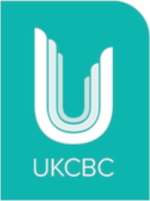 The UK College of Business and Computing (UKCBC) is a higher education provider based in London. Since opening, our aim has been to help add professional value to each and every student that studies w ... Read More
The UK College of Business and Computing (UKCBC) is a higher education provider based in London. Since opening, our aim has been to help add professional value to each and every student that studies with us. Our lecturers have years of experience delivering high-quality teaching, and each course has been developed to give students the skills they need to succeed in their chosen profession. We're an adaptive, welcoming institution that cares about the needs of our students.
Read less