Preparatory course - Moscow Film School
Home ›
Courses ›
Preparatory course - Moscow Film School
Program Description
Regardless of any future filmmaker specialization is important to understand the basics of filmmaking. Preparatory course lays the necessary foundation for further development of the film industry. Is a preparatory course for admission to long-term programs of the Moscow Film School and is aimed at practical mastery of all phases of filmmaking: pre-production, post-production and Prodakshen.
What you will learn (software modules of the course)
Kinoteoriya
Cinema as art direction. The film and the script: types, genres, fiction and non-fiction differences, genre and film copyright. 
Kinoprotsess
Basic processes, technologies and methods of filmmaking: preproduction, production, postproduction. 
Acting skills
Acting techniques. Methods for image transfer. Studies and exercises. 
Fundamentals of Carrier Art
Methods of impact on the viewer using angles, camera angles, camera movement, framing, depth of space, etc. 
Fundamentals of artistic productions
Translation script in visual range of the plastic of the future film.
 Fundamentals of computer graphics
Study of the possibilities of computer graphics in the movie. Kinds of graphics. 
Work on the set
How and by whom is administered by the filming process? What to consider when planning and conducting surveys? 
Theory mounting
Study of the concepts and principles of installation. Mounting thinking.
 Storyboard
Storyboard depends on the quality of the artistic quality of the film, the efficiency of the team and the budget of the future picture. 
Screenwriting
Dramatic structure. Scenarios of different genres. Mastering the Treatment skill development, application scenario and synopsis.
 Sound engineering in movies
Working with the script for the sound development of the concept. Sound recording on set and in the studio.
The purpose of the course
Educational program aimed at building basic skills in the industry, regardless of the choice of subsequent specialization, as well as the formation of a portfolio for admission to long-term programs of the Moscow Film School.
Training
For 6 months of training the student participates in the creation of real projects in five different professional roles (from writer to editor), familiar with all stages of filmmaking. Besides learning the basics of filmmaking and work on projects in the program included a course on the history of cinema, workshops and training pitching.
Portfolio
During training, the student creates a portfolio of educational projects for admission to the specialized departments of the Moscow Film School. After finishing the preparatory course Filmmaking student is interviewed on long-term programs in the usual way.
Learning format
Part time: 16 academic hours per week (2 pm on weekdays and one full day off).
Conditions of admission
For admission to the faculty must complete an application form. Admission tests are not provided.
Last updated Apr 2014
About the School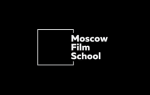 The Moscow Film School is a unique educational center aimed at training specialists for all areas of film industry — preproduction, production, post production and film distribution
The Moscow Film School is a unique educational center aimed at training specialists for all areas of film industry — preproduction, production, post production and film distribution
Read less