Postgraduate Diploma in Management
Home ›
Postgraduate Diploma in Management
Program Description
Programme Overview
The Wits Business School Postgraduate Diploma in Management challenges you to view business and management in a new light of innovation and creativity while preparing you for the challenges companies face on a daily basis. Gain up-to-date business knowledge and tools and apply these to real-life business situations as you prepare, debate and tackle business case studies. You'll also receive intensive career coaching to help you secure an internship where you can apply your academic learning in a real business context and spread your career wings. The WBS PDM internship is supported by leading banks and financial services companies, management consultancies, fast moving consumer goods (FMCG) organizations, healthcare enterprises, pharmaceuticals and marketing and advertising companies.
Curriculum
The Wits Business School Postgraduate Diploma in Management is offered as a one-year full-time programme. Five fundamental courses are covered, including the Principles of Marketing, Accounting and Finance, Operations Management, HR Management and Economics. The core courses include Financial & Management Accounting, Human Resources Management & Organisational Design and Development, Analytical Problem solving & Decision-making, Business disruption and Innovation, Entrepreneurship Management, Economics, Operations Management, Business Simulation and Strategic Management
The full-time PDM includes a two-month internship programme, which is widely supported by many leading organizations. Although it is ultimately up to students to secure the internship, the process is supported by an intensive career management and coaching programme that commences within the first two weeks of the full-time programme. The internship constitutes the academic third quarter and runs from 01 July – 31 August of each year.
In the final quarter of the year, students undertake five elective courses. Depending upon your chosen stream (Business Administration or Human Resources) you will select three compulsory specialized electives which include Financial Management, Marketing Management and Entrepreneurship Management (Business Administration Stream) or Organisational Theory, Strategic Human Resource Development and Strategic Industrial Relations (Human Resources Stream). Students will also select two free choice elective subjects.
Students will also have the opportunity to integrate the year's theory with practice during the engaging and highly interactive Business Simulation.
Key Features
5 fundamental courses
5 core courses
2-month internship programme
5 elective courses (students select 5 courses out of 8)
Access to the WBS Case Centre
Career development and coaching
(Please note that the HR Stream is dependent upon a minimum of 10 students.)
Entry Requirements
Bachelor's degree (NQF 7)
Limited working experience an advantage but not a requirement
Mathematics – a level of competence equivalent to the requirements of the SA matriculation certificate – a minimum of a 55% for Mathematics or 70% for Mathematical Literacy
In exceptional cases, non-degreed individuals with working experience are considered
Acceptable scores for the WBS admission test
Copies of all academic transcripts and degree certificate/s
Copy of SAQA certificate for foreign qualifications
Proof of English language proficiency (for students who have not studied at tertiary level in English)
Non-refundable application fee of R200
Management Part 3 (to be downloaded, completed and submitted) Management Part 3 Word Format
Complete the online application form here
Application Process
Admission Test
The admission test is compulsory for all applicants applying to the PDM programme and it is the responsibility of the applicant to ensure that the book and sit for the test. This test may be written before or after an application has been submitted; however, candidates should take note that an application will only be reviewed once the test is written. For booking the APIL Test, contact Helen Preston at TestBookings.wbs@wits.ac.za. Applications are processed on a rolling acceptance basis. Once the class is full, candidates will be placed on a waitlist.
Foreign Qualifications
Applicants who have foreign qualifications need to send their qualification to the South African Qualification Authority (SAQA) for evaluation before applying to WBS. Go to www.saqa.org.za or email saqainfo@saqa.org.za. Alternatively, you can call: 012 431 5000 or the helpdesk on 0860 103 188
International applicants
For other requirements pertaining to international applicants, kindly contact Simphiwe Goba at simphiwe.goba@wits.ac.za and kindly contact Odette Pillay at the fees office for additional fees payable at odette.pillay@wits.ac.za
Admissions
Telephone:
0861 000 927
Email:
applications2018.wbs@wits.ac.za
Disclaimer
Disclaimer: Cancellation of programmes by WBS
WBS is entitled to cancel or change the date of delivery of a programme without notice and for any reason without incurring any liability to individuals who have applied or are enrolled on the programme or any funders of such individuals ("participants" or "funders of participants").
Without derogating from the aforesaid, and insofar as it possible, WBS will provide the participants or funders of the participants with 30 (thirty days) days written notice of any cancellation or changes in the dates of delivery of the programme.
Insofar as the programme is canceled or rescheduled prior to delivery of the programme then in that event the participants and funders of the participants will not be charged the full programme fees.
Last updated Jun 2018
About the School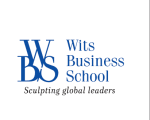 Wits Business School is the graduate school of business administration of the University of the Witwatersrand, one of the top tertiary institutes in Africa. The School offers a variety of postgraduate ... Read More
Wits Business School is the graduate school of business administration of the University of the Witwatersrand, one of the top tertiary institutes in Africa. The School offers a variety of postgraduate academic programmes and executive education programmes as well as weekly public seminars. WBS also designs tailor-made, in-company programmes, partnering with client organisations to develop management capacity. With a full suite of programmes on offer, WBS delivers innovative, transformative, and immersive learning experiences using generative thinking methodologies.
Read less