Postgraduate Diploma in Business Administration
Home ›
Postgraduate Diploma in Business Administration
Program Description
Programme Overview
The Wits Business School one-year Postgraduate Diploma in Business Administration is for ambitious graduates who want the edge. The WBS PDBA is relevant to the challenges of doing business in South Africa, Africa, and other dynamic emerging market economies, and covers key themes relevant to business today including sustainability, entrepreneurial action and critical engagement. The PDBA is a stand-alone qualification that also qualifies you to enter the Wits Business School MBA part-time. Students with a 3-year qualification can do this in 12 months instead of 18 months. The programme is also available in a part-time modular format in June of each year. JUNE 2018 APPLICATIONS ARE OPEN AND CLOSE 15 MAY 2018
Curriculum
The PDBA is a four-quarter programme of approximately 10 weeks per quarter. Classes run on two evenings during the week with occasional classes on Saturdays. Quarter 1 covers critical business skills and corporate law, quarter 2 covers marketing and sales, people management and entrepreneurship, quarter 3 covers management and financial accounting and finance, and quarter 4 covers strategy and technology and operations management. The key themes of the programme have been designed to complement the MBA curriculum while being suitable as a stand-alone course.
Key Features
5 key themes: Context in Africa, Context in South Africa, Sustainability, Entrepreneurial Action, Critical Engagement
9 core courses
Access to career development and coaching
Stand-alone qualification
Qualifies you to enter the WBS part-time MBA
Entry Requirements
Bachelor's degree (NQF 7)*
Two years' minimum work experience
Mathematics – a level of competence equivalent to SA matric certificate
Acceptable GMAT, NMAT score OR APIL test. For booking the APIL test, contact Helen Preston on 011 717 3928 or TestBookings.wbs@wits.ac.za
SAQA Evaluation (International qualifications only) prior to application. SAQA Helpdesk: 012 431-5070 or go to http://www.saqa.org.za
Proof of English language proficiency (for students who have not studied at tertiary level in English)
*In exceptional cases, non-degreed individuals with working experience are considered.
Application Process
Complete an Online Application form on the following link https://www.wits.ac.za/applications/
Pay a non-refundable application fee of R200
Complete and upload a Management Part 3 Form- Management Part 3 Word Format
Upload copies of ALL your tertiary qualifications- Degree certificate(s) and Academic transcript(s)
Upload current CV
Book a compulsory Admission test - currently R925
For Test bookings, please contact Helen Martins on 011 717 3928/testbookings.wbs@wits.ac.za
Foreign Qualifications
Applicants who hold a foreign qualification need to send their qualifications to the South African Qualifications Authority (SAQA) for evaluation before applying to WBS. Visit saqa.org.za or email saqainfo@saqa.org.za Alternatively, you can call: 012 431 5070 or the helpdesk on 0860 111 673
An R15 000 minimum deposit will be required upon acceptance of a place on the programme
Career opportunities
Marketing & Sales
Business Administration
Operations Management
Admissions
0861 000 927 (WBS) 0R
applications2018.wbs@wits.ac.za
Disclaimer
Disclaimer: Cancellation of programmes by WBS
WBS is entitled to cancel or change the date of delivery of a programme without notice and for any reason without incurring any liability to individuals who have applied or are enrolled on the programme or any funders of such individuals ("participants" or "funders of participants").
Without derogating from the aforesaid, and insofar as it possible, WBS will provide the participants or funders of the participants with 30 (thirty days) days written notice of any cancellation or changes in the dates of delivery of the programme.
Insofar as the programme is canceled or rescheduled prior to delivery of the programme then in that event the participants and funders of the participants will not be charged the full programme fees.
Last updated June 2018
About the School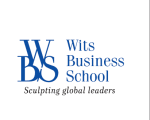 Wits Business School is the graduate school of business administration of the University of the Witwatersrand, one of the top tertiary institutes in Africa. The School offers a variety of postgraduate ... Read More
Wits Business School is the graduate school of business administration of the University of the Witwatersrand, one of the top tertiary institutes in Africa. The School offers a variety of postgraduate academic programmes and executive education programmes as well as weekly public seminars. WBS also designs tailor-made, in-company programmes, partnering with client organisations to develop management capacity. With a full suite of programmes on offer, WBS delivers innovative, transformative, and immersive learning experiences using generative thinking methodologies.
Read less