Postgraduate diploma tourism and humanities
Home ›
Tourism ›
Postgraduate diploma tourism and humanities
Program Description
This is organized by Graduate School of Tourism and Hotel Management affiliated to the UAB to train students as specialists in content management and organizations from the perspective of the humanities as a basic starting axis for development.
The incidence of education (knowledge) of the humanities in any human activity creates, in itself, value.
Tourism generally is a massive, global phenomenon and often homogenised. This practice undermines performance medium and long term, based on enjoyment and economy of experiences. And yet, it violates the basic principles of ethical code of tourism UNWTO (World Tourism Organization). Thus, from an economic perspective and from an ethical perspective should seek immediate solutions to problems that can endanger one of the main economic sectors.
Historically, graduates / graduates in different subjects that could be grouped under the heading of humanities, have been limited professional development, being equally or more prepared than others with a different educational background. It is considered that the tourism sector can provide magnificent opportunities for historians, geographers, philosophers, anthropologists, etc. to develop professionally.
The training course of tourism involves students have to achieve the basic and common management and organization of the sector and the main actors of this issues. In this way, it does not allow deepening subjects (humanities) that linked to its activity can expand their knowledge and promote their professional development.
Tourism as an ethical and responsible activity will mark the evolution of the sector and the evolution of the territories who want to share their tangible and intangible, natural and cultural heritage. The Postgraduate wants to train professionals who have to allow for this evolution.
GOALS
Enter value to tourism activities related to tangible and intangible heritage territory.
Provide career opportunities in the tourism sector to men and women of humanities (history, philosophy, geography, art, music, etc).
Offering a specialization graduates of tourism and industry professionals.
Entry Requirements
Graduates, graduates, graduates (minimum degree of 180 ECTS credits or equivalent), preferably in the areas of history, art history, geography, philology and literature, humanities, tourism and hotel management.
Career prospects
Any area of ​​the creation, management and organization of content for cultural activities in all specialties within the field of tourism promotion either in private companies and public institutions or non-profit entities.
Some related professions are: tour guide / a, travel agent, technical / a in tourism promotion, cultural managers, etc.
CURRICULUM

itineraries
This diploma belongs to the Master in Tourism and Humanities 3094/3.
Competencies
Basic skills
Knowledge and understanding that provide a basis or opportunity to be original in the development and / or implementation of ideas.
That the students can apply their knowledge and their ability to solve problems in new or unfamiliar environments within broader (or multidisciplinary) contexts related to their field of study.
That students are able to integrate knowledge and handle complexity, and formulate judgments based on information that was incomplete or limited, includes reflections on social and ethical responsibilities linked to the application of their knowledge and judgments.
Students can communicate their conclusions with the knowledge and rationale underpinning to specialists and non-specialists in a clear and unambiguous manner.
Students must possess the learning skills that enable them to continue studying in a way that will be largely self-directed or autonomous.
Specific skills
Analyze tourism and its development in its social, economic, cultural and political environment.
Identify territorial level the characteristics of tourism and dimension of tourism in relation to Spain and in relation to the international arena.
Recognize sectors and tourist areas, depending on the destination, activity purpose of the journey.
Analyze the value of the humanities and of each of the disciplines included in the field, in tourism.
Analyze the role of history as the backbone of tourism content.
Participate in the process of building tourism products from natural and monumental resources.
Analyze the relationship between scientific and technological heritage and territory.
Identify the different components of travel literature and its relationship with tourism.
Analyze the relationship of literary authors as a reference or tourist complement, through his biography and literary work.
Analyze the different components of popular culture as a possible tourism (gastronomy, language, folklore, etc).
Analyze relevant models of tourism tangible and intangible heritage, tourist destinations and popular culture.
transversal competences
Build capacity for teamwork.
Acquire and develop managerial and leadership skills.
Acquire skills in various cultural negotiation around.
Develop critical-constructive, analytical and creative spirit.
Encourage individual initiative and capacity for decision-making.
Acquire skills of teamwork and communication skills, both orally and in writing.
Acquire initiative to develop innovative and competitive strategies.
Update and recycle knowledge through continuing education.
Last updated Mar 2020
About the School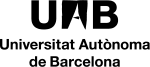 La Fundación Universidad Autónoma de Barcelona (FUAB) es una institución creada en el seno de la Universidad Autónoma de Barcelona para colaborar con la Universidad en el desarrollo y en la realizació ... Read More
La Fundación Universidad Autónoma de Barcelona (FUAB) es una institución creada en el seno de la Universidad Autónoma de Barcelona para colaborar con la Universidad en el desarrollo y en la realización de proyectos docentes complementarios a su oferta académica e impulsar nuevos sistemas de gestión en colaboración con diversas instituciones y empresas, y para la prestación de servicios vinculados a la universidad y la implementación de nuevos proyectos académicos, de investigación, de asesoramiento, de consultoría y de servicios.
Read less