Postgraduate Diploma in canine units instruction work
Home ›
Postgraduate Diploma in canine units instruction work
Program Description
There is need for working dogs in today's society, increasingly in areas such as detection, security, civil protection and care. Within this context arises the need for specialist instruction dedicated to work in these various areas dogs.
also notes the need for common basic knowledge in both the physical environment and the behavior of the dogs to be assigned to perform the various tasks in the workplace as well as a broad theoretical and especially practical knowledge of the different techniques training both generic and specific.
Moreover, the professional sector being regulated at the regional and state level.
Considering that this profession is international in scope, knowledge to be taught taken into account this factor making steady prestigious specialists from different countries and different specialties will also participate as teachers references.
In the final phase of this course the basis of four labor camps, such as detection dogs, rescue dogs, dogs of attack and defense and assistance dogs will be established, each with different specialties, with the clear intention that the future instructor to know and decide which area is to be developed in the future.
GOALS
Provide specific training in relation to the working dog world, for
to practice the profession of instructor working dog, bringing new technologies and tools to achieve maximize the effectiveness of interventions instructors professionals working dog, and improving the learning process working dog.
Having a common solid basis to decide which of the many different professional fields are to devote instructors working dogs.
Increase self-worth and confidence professional working dog trainer
Entry Requirements
Graduates, diploma holders or graduates with knowledge and experience in the field of canine units of work.
Experienced people who do not have university degree may be admitted. In this case they will receive a certificate of attendance.
Career prospects
Personal assistance and Unit
Civil Protection and Rescue
Public Safety Professionals
Private security
Trainer-educator Canino
Assistant Dog Adoption centers
Assistant kennels.
Assistant shops selling dogs
Assistant Kennels
People who want to work professionally as canine trainers.
CURRICULUM
Competencies
Basic skills
Knowledge and understanding that provide a basis or opportunity to be original in the development and / or implementation of ideas.
That the students can apply their knowledge and their ability to solve problems in new or unfamiliar environments within broader (or multidisciplinary) contexts related to their field of study.
That students are able to integrate knowledge and handle complexity, and formulate judgments based on information that was incomplete or limited, includes reflections on social and ethical responsibilities linked to the application of their knowledge and judgments.
Students can communicate their conclusions with the knowledge and rationale underpinning to specialists and non-specialists in a clear and unambiguous manner.
Students must possess the learning skills that enable them to continue studying in a way that will be largely self-directed or autonomous.
Specific skills
Improve job skills of professional working with dogs.
Provide knowledge about training and performance of the instructor.
Know in depth the dog in all aspects that influence the workplace.
Identify the factors involved in the learning process working dog.
Propose adequate to the task by working dog training practices.
Analyze and adapt the characteristics of the dog to the task at hand.
To perform a selection of animals with scientific criteria in different ages.
Periodic monitoring based on scientific concepts when evaluating work performance of the animal.
Knowing all training techniques and assess what needs to be applied according to the task at hand.
Having knowledge of the situation of the profession at international level both technically and at work level.
Implement the theoretical concepts in order to practice the profession.
Have sufficient knowledge of the four great families of work proposed to define the future of professional instructor.
Have knowledge of both regional and state legislation and international in reference to the workplace.
transversal competences
Enable an approach to the concept of training as a working tool.
Have skills to adopt reasoned decisions regarding the performance of the coach.
Recognize and solve problems linked to the performance of the coach.
Develop a learning process based on reflection in action.
Reflect on the forms of communication.
Manage bibliographic and documentary resources.
Last updated Mar 2017
About the School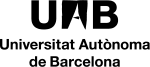 La Fundación Universidad Autónoma de Barcelona (FUAB) es una institución creada en el seno de la Universidad Autónoma de Barcelona para colaborar con la Universidad en el desarrollo y en la realizació ... Read More
La Fundación Universidad Autónoma de Barcelona (FUAB) es una institución creada en el seno de la Universidad Autónoma de Barcelona para colaborar con la Universidad en el desarrollo y en la realización de proyectos docentes complementarios a su oferta académica e impulsar nuevos sistemas de gestión en colaboración con diversas instituciones y empresas, y para la prestación de servicios vinculados a la universidad y la implementación de nuevos proyectos académicos, de investigación, de asesoramiento, de consultoría y de servicios.
Read less