Postgraduate Diploma in canine units instruction support
Home ›
Postgraduate Diploma in canine units instruction support
Program Description
It is increasing the need for working dogs in today's society, both in the fields of guide dogs and assistance, as well as detection, security, civil protection, therapy and assisted interactions.
Within this context the qualification of specialist instruction dedicated to assisting people with disabilities, as a support tool and indispensable in daily tasks, as well as in maintaining the good health of its user dogs is necessary.
On 19 November 2009 the Parliament of Catalonia unanimously approved the Law of access to the environment of persons with disability user assistance dogs. This legislation is a step forward regarding the law governing access to the environment of people with visual impairment accompanied by guide dogs, as it not only gives coverage to the users of this type of dogs, but also to all those with hearing impairment, physical, autism or certain diseases that are assisted by other dogs specially trained to guide them, help them in daily tasks or warn them of danger or imminent attacks. The new law guarantees access to places, premises, facilities, accommodation, transport and public or public use for people with disabilities and their service dogs spaces. It also regulates the training and care of such dogs as well as centers responsible for it.
At present the regulation mark accreditation to work in specialized centers and in Catalonia have been regulated by law 19/2009 of 26 November of access to the environment of people accompanied by assistance dogs, and which also recognition of professional training without officially recognized professional qualifications is collected, and while this is no professional qualification implanted.
This professional group is categorized as a professionalizing Level 3 certification, which unifies training and accredits national competitions, systematizing the training acquired in non-formal training circuits Thus, these studies contribute to people engaged in this profession the knowledge required and adjusted to the current rules, both as regards: technical skills where the need for knowledge about the behavior of dogs that will go to this type of work is observed, and the various own techniques for training assistance dogs.
Also in terms of knowledge of the different groups and potential users of a dog of these characteristics, physical, emotional and animal welfare, foreseeing the dangers, identifying risks to work optimally.

GOALS
Train the Instructor Assistance Dogs for linking consistent, flexible and safe way to select, train and link with their users the five types of assistance dogs under the Act 19/2009 Access to the environment of people accompanied assistance dogs (notice or medical alert, assistance, guide dogs, autism spectrum, service dogs), knowing and valuing the abilities of dogs to train them as service dogs according to the needs of these users.
Prepare the professional to develop their activity both as self employed.
Entry Requirements
Graduates, diploma holders or graduates with knowledge and experience in the area of ​​knowledge
If you do not have a university degree the student must demonstrate professional experience in the field of study and he will receive a certificate of attendance
To access this graduate is imperative that the student has completed the training and accreditation of Training Base and Canine Education and Graduate Education Canine Work Units, or displayed in a prior assessment of the direction of the program that owns the level knowledge and skills comparable to graduate mentioned.
Career prospects
This profession is located in prevention and human security, as well as those related to care for people with disabilities associated with productive activities related to training and education assistance dogs.
As discussed in the presentation, training for the registration in the Register of Welfare and Family of the Generalitat of Catalonia for accreditation for professional performance:
Personal assistance and Unit
Trainer / Instructor / Guide Dog Assistance
Trainer-educator Canino
Trainer / Instructor guide dogs
Trainer / Instructor Dog Service
Trainer / Instructor Signal dogs
Trainer / Instructor dog warning
Trainer / Instructor dogs for people with autism spectrum disorders.
Bio programs detection and investigation
Instructor / Trainer / Guide Dogs assisted therapy and activities with dogs
CURRICULUM

Competencies
Basic skills
Knowledge and understanding that provide a basis or opportunity to be original in the development and / or implementation of ideas.
That the students can apply their knowledge and their ability to solve problems in new or unfamiliar environments within broader (or multidisciplinary) contexts related to their field of study.
That students are able to integrate knowledge and handle complexity, and formulate judgments based on information that was incomplete or limited, includes reflections on social and ethical responsibilities linked to the application of their knowledge and judgments.
Students can communicate their conclusions with the knowledge and rationale underpinning to specialists and non-specialists in a clear and unambiguous manner.
Students must possess the learning skills that enable them to continue studying in a way that will be largely self-directed or autonomous.
Specific skills
Prepare the puppy and / or integrate external dogs breeding line to be trained as a service dog.
Train the dog with basic training techniques
And link train guide dogs for visually impaired
Link train and signal dogs for the hearing impaired
Train and link warning dogs for people with disabilities and recurrent crises with sensory disconnection
And link train service dogs for people with physical disabilities
And link train dogs for people with disabilities by autism spectrum disorders.
Identify the factors involved in the learning process assistance dog.
Select, through breeding programs and alien to them according to the characteristics of the work the service dog must develop
Apply knowledge of Ethology and maintenance assistance dogs to optimize processes linkage between the dog and the user.
Team management skills:
Selecting and applying knowledge about training and performance in every situation in which you can find assistance dog.
Identify job skills needed for professional working with assistance dogs.
Select the teams suited to prepare, train and link assistance dogs to people with disabilities.
Planning work programs and training of assistance dogs.
Prevent risks and identify themselves in activities involving assistance dogs.
The third block of powers wing corresponds rules governing professional activity and risk prevention this:
Review both regional and state legislation and international in reference to the workplace and apply it to their performance
Identify risks and risk referral required (safe) to act on tasks Assistance canine units work
Knowing the basic guidelines for developing a Intervention Plan Canine Unit Working in this area.
Knowing the responsibilities in the service offered to the Canine Assistance Work Units
Apply the rules of risk prevention and Animal Welfare in training processes, applying it to users, trainers and dogs
Acquire tools to increase self-worth and confidence professional working dog trainer
transversal competences
Reasoned decisions regarding the technical performance of therapeutic and educational interactions with animals
To analyze the variables involved in the area of ​​knowledge management program
Recognize and solve problems related to the area of ​​knowledge management program and technical
Project management capacity
Manage human, bibliographic and documentary resources.
Used for data search in institutions and libraries. Access to databases, selective Internet browsing.
Using research methods, collecting information and processing it.
Communicate orally and in writing: use appropriate scientific terminology, writing professional reports, write publications, orally defend and argue their contributions, use of tools to include graphic displays
Capacity management by objectives
Reflect on the forms of communication necessary for good management.
Teamwork interdisciplinary
Develop a learning process based on reflection in action
Promote the culture of mediation and conflict resolution through dialogue
Ethical commitment in the performance of technical
Projects integrate concern for quality and animal welfare
Last updated Mar 2020
About the School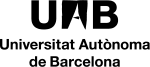 La Fundación Universidad Autónoma de Barcelona (FUAB) es una institución creada en el seno de la Universidad Autónoma de Barcelona para colaborar con la Universidad en el desarrollo y en la realizació ... Read More
La Fundación Universidad Autónoma de Barcelona (FUAB) es una institución creada en el seno de la Universidad Autónoma de Barcelona para colaborar con la Universidad en el desarrollo y en la realización de proyectos docentes complementarios a su oferta académica e impulsar nuevos sistemas de gestión en colaboración con diversas instituciones y empresas, y para la prestación de servicios vinculados a la universidad y la implementación de nuevos proyectos académicos, de investigación, de asesoramiento, de consultoría y de servicios.
Read less