Postgraduate Degree in Illustration
Program Description
Postgraduate Degree in Illustration
This postgraduate degree considers and delves into illustration as a relevant element in contemporary visual communication. Its presence in the media spreads into different areas and colonizes new supports. Illustration is also a valuable means of artistic expression and a universal language in which to disseminate ideas with multiple applications and functions: from the adorning of opinion and information to the encouragement of reading.
The professional area in which illustrators will develop their professional activity comprises different areas of communication: advertising, the Press, literature, design, application to products, new audiovisual formats.
In this postgraduate degree the students will delve into the functions of illustration and its main fields and applications as well as into the figure of the illustrator and the value of the work of illustrators as providers of information, trend-setters, critics, historians or graphic witnesses who leave proof of something that took place at a particular moment.
GENERAL OBJECTIVES
The purpose of this postgraduate degree course is to analyse the different fields, uses and applications of illustration that the market needs, as well as to delve into technical and conceptual aspects to reach the student's own language.
SYLLABUS
This programme is made up of 8 modules that describe the different categories and functions of illustration, and concludes with a final project. In the modules the students will develop theoretical and practical contents with the creation of illustrations for the different areas of this profession.
The modules will be imparted by teachers, all of them well-known professionals in the illustration sector. They will suggest exercises from their own experience in their own fields: narrative, trends, new media, product, Press, comic, etc.
The modules will be completed with interventions, lectures and talks which, occasionally and throughout the course, will be given by working illustrators who are specialized in the different sectors of illustration.
Module I - Illustration in the press.
Module II - Illustration of trends.
Module III - Children's illustration. Narrative and literature.
Module IV - Advertising. Graphic campaign.
Module V - Scientific illustration.
Module VI - Packaging.
Module VII - New media and formats.
Module VIII –The employment market.
CAREER OPPORTUNITIES
Illustrator in different fields:
Press, narrative and literature
Technical and scientific
Fashion and new trends
Packaging and Advertising.
FACT SHEET
Edit: 6th Edition
Qualification: Postgraduate Degree in Illustration accredited by the Universidad de Vic-UCC. Students without un
Credits: 30 ECTS
School period: Group A: From October 19th 2015 to May 2016. Group B: From October 20th 2015 to May 2016. Final Project Presentation: June 2016
Timetable: Group A: Mondays and Wednesdays from 16h to 19h. Group B: Tuesdays and Thursdays from 16h to 19h
Mode: On-site
Language: Spanish
Price: 3480 €
Access: Graduates. Undergraduate degrees in Fine Arts and Design, and those related to the following professional categories: interior design, graphic design, industrial design and arts applied to clothing. Professionals from the sector without specific training but who can demonstrate professional expertise. Applicants will undergo a selection process for acceptance on the course.
Observations: Intensive Spanish course for foreign students willing to apply to the Master degree (optional course). From Sept. 10th to October, 2nd; from Monday to Friday (4h/day) – 395€.
Last updated Jan 2018
About the School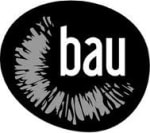 Bau is a centre that provides higher education in the field of design. Located in Barcelona, one of the leading cities in the field of design, BAU is situated in an industrial area of over 6,000 m2 eq ... Read More
Bau is a centre that provides higher education in the field of design. Located in Barcelona, one of the leading cities in the field of design, BAU is situated in an industrial area of over 6,000 m2 equipped with specific rooms for teaching and multi-purpose spaces designed to promote research, creation and innovation.
Read less