Postgraduate Certificate in Interdisciplinary Design for the Built Environment (IDBE)
Home ›
Postgraduate Certificate in Interdisciplinary Design for the Built Environment (IDBE)
Program Description
Why study interdisciplinary design?
The practice of working in the built environment can be very different from how built environment professionals are traditionally educated. Most have never studied alongside other disciplines or been trained in how to successfully work together.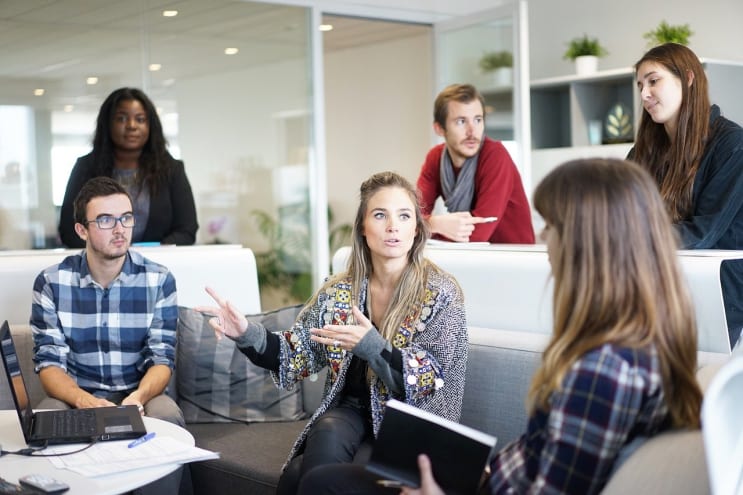 The Interdisciplinary Design for the Built Environment (IDBE) provides the critical next step of education that all built environment practitioners can benefit from. Our Postgraduate Certificate is designed to help students develop their abilities to collaborate in and lead interdisciplinary teams.
IDBE was formed from a powerful partnership between the University of Cambridge's world-leading Architecture and Engineering departments and delivered by the Cambridge Institute for Sustainability Leadership (CISL).
IDBE is unique in many ways. It supports professionals from around the world who are involved in the commissioning, design, construction and management of projects in the built environment, to take an interdisciplinary approach to sustainable project design.
This means learning how to work more effectively with specialists from different backgrounds, integrate skills, collaborate between disciplines and build a broader strategic contextual understanding of places and projects.
"We can only work in an interdisciplinary way when we take the time to really understand what is driving the client, the architect, the engineer, the quantity surveyor, the contractor, and anyone else who is involved in the project."

Dr Kayla Friedman, Course Director, IDBE
Who is the IDBE for?
IDBE attracts students from around the world and across the built environment sector including architects, engineers, surveyors, project managers, planners, urban designers, developers, facilities managers, specialist consultants and contractors.
Now in its 25th year, IDBE has been instrumental in progressing the careers of our graduates; helping them to advance professionally and personally by expanding their knowledge of built environment issues, gaining confidence in facilitating teams and communicating across disciplines, and growing their professional network.
Whether a personal commitment or employer-sponsored, we know that investing in your professional education is a big decision. While excellent value for a University of Cambridge and industry accredited qualification, a range of options for bursaries or scholarship are available.
"I learnt from the hugely diverse experiences of fellow students and staff and found a new appreciation for the full breadth of skills, opportunities and perspectives within the built environment. I began to understand what drives and motivates different people and the skills that could bring them together to create a strong team and enjoyable efficient and respectful working environment."

Helene Gosden, Senior Design Manager, Arup
Core modules that form the basis of the learning
Sustainability and resilience
Examining the principles and practices of sustainable development and understanding the environmental, social and economic impacts.
Leadership and interdisciplinary practice
Developing the skills and competencies required to help lead and achieve effective collaboration within interdisciplinary teams.
Innovation and technology
Exploring how new ideas, tools, devices and methods can help improve performance and make built environments that are more responsive to user needs.
Design thinking
Understanding the many definitions and uses of design and how to integrate skills from different disciplines to improve project design.
Research Skills
Learning core academic research skills including methodology, research design and qualitative and quantitative methods to help transform professional knowledge into rigorous academic learning
Key Information
9 months, part-time
Two week-long residential workshops in Cambridge
Online modules delivered via a virtual learning environment
Two individual assignments
A group research assignment
Course fee: £6,240 in total
Last updated May 2020
About the School
Continuing education is all about you. Our goal is to bring Cambridge minds and ideas to you, to offer you learning experiences that excite, inspire and motivate you.
Continuing education is all about you. Our goal is to bring Cambridge minds and ideas to you, to offer you learning experiences that excite, inspire and motivate you.
Read less