Post Graduate Program in Market Research (PGPMR)
Home ›
Post Graduate Program in Market Research (PGPMR)
Program Description
Northpoint Centre of Learning
This program is designed and conducted in association with Nielsen, Worldwide leader in Global information and measurement, market research, insights and data on what people watch, listen and buy. The task of market research (MR) is to provide management with relevant, accurate, reliable, valid and current information. Competitive marketing environment and the ever-increasing costs attributed to poor decision making requires that market research provides sound information. Sound decisions are not just based on gut feeling, intuition or even pure judgment. Marketing managers make numerous strategic and tactical decisions in the process of identifying and satisfying customer needs. They make decisions about potential opportunities, target market selection, market segmentation, planning and implementing marketing programs, marketing performance and control. These decisions are complicated by interactions between the controllable marketing variables of product, pricing, promotion and distribution. Further complications are added by uncontrollable environmental factors such as general economic conditions, technology, public policies and laws, political environment, competition and social and cultural changes. Another factor in this mix is the complexity of consumers. Market research helps the marketing manager link the marketing variables with the environment and the consumers. It helps remove some of the uncertainty by providing relevant information about the marketing variables, environment, and consumers. In the absence of relevant information, consumers' response to marketing programs cannot be predicted reliably or accurately. The Northpoint Post Graduate Program in Market Research with our associate and industry leader Nielsen, develops you as an accountable manager and an insights expert.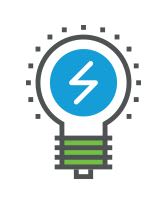 Course Highlights:
11-month residential fast track programme
Apart from Market Research, the course covers Marketing, Business Management & Finance Training and sessions conducted by senior professionals from Nielsen & Industry experts
Extensive hands-on projects during internships with Nielsen and client organizations Certification offered on successful completion of the programme
Placements with Nielsen at a starting package of Rs 6 lakhs p.a. on successful completion of the program*
Minimum of 60% marks in each module, dissertation projects, all internships during the course, along with 90% attendance on campus and at the internships, as well as no record of any disciplinary misconduct during the course duration
Eligibility
Graduates from all streams with a minimum of 50% are eligible to apply. Candidates appearing for the final year Degree examination (academic year 2017-18) can also apply. Good scores in competitive examinations like CAT/CET or equivalent examinations will be an added advantage. Though work experience and CAT/CET scores are not compulsory, they will be an added advantage.
Selection Process
Shortlisted candidates will be called for a written test at the Nielsen offices in Mumbai, Delhi, Chennai, Bangalore, Calcutta, and Baroda. If the candidate clears the written test, he/ she will be invited for a Group Discussion and Personal Interview at the Northpoint Campus, Khandala. The written test will test your mathematical, language and analytical ability.
Placement Criteria
Students are provided placement assistance by the Centre with Nielsen on fulfilling the following criteria: Successful completion of the course with a minimum of 60% marks in each module, dissertation project and all internships offered during the course 90% attendance while on campus and during internships No record of any misconduct/ disciplinary issue Clear the final Nielsen selection process In the event of any of the above criteria not being fulfilled, Northpoint will withdraw any placement assistance. Once selected, you will be required to accept the offer made to you by Nielsen. It is understood that any student scoring less that 50% aggregate after applying the credit system will have failed the program and will not be issued a completion certificate.
Last updated Feb 2018
About the School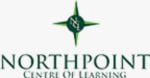 Business success is created by managerial intelligence. Managerial intelligence comes from actionable knowledge. Actionable knowledge can be created only by inducing a real-time practical dimension to ... Read More
Business success is created by managerial intelligence. Managerial intelligence comes from actionable knowledge. Actionable knowledge can be created only by inducing a real-time practical dimension to existing theory, which is really a documentation of past experience. And that real learning begins where theory ends. This leads to successful careers and prosperous organizations.
Read less