Post Graduate Certificate in Education International
Home ›
Post Graduate Certificate in Education International
Program Description
Post Graduate Certificate in Education International awarded by Liverpool John Moores University, UK
ABOUT PGCEi
The PGCE Postgraduate Certificate in Education (International) is aimed at professional teachers and practitioners working in countries other than the UK. The PGCE (International) focuses on improving individual teaching practices through research and critical reflection. Compare teaching approaches from different countries and evolve a global approach to teaching and education. As per the current regulations governing the education industry, teachers in the UAE are highly recommended to hold a PGCEi (level 7) qualification in order to further their career. The program can be studied by teachers and education practitioners from all backgrounds.
ABOUT LJMU University
The small institution that later developed into Liverpool John Moores University was founded in 1823 by people of power and influence in Liverpool. They recognized that education can change the lives of individuals as well as communities and wider society. Today LJMU is home to a community of 25,000 students from more than 100 countries and 2,500. Offering 250-degree courses, it is one of the largest, most dynamic and forward-thinking universities.
How is the course structured?
The entire course is structured in 3 Modules.
Module 1: Critical Reflection and Developing Practice
Learning Outcomes
After completing this module, you should be able to:
Critically explore theories and concepts relevant to reflection, reflexivity and personal and professional development in the context of educational practice.
Review, analyze and critically evaluate your own role(s) as an educational professional and plan appropriate strategies to develop in this area.
Evidence of your ability to support and promote learner experience through mentoring and/or leading others.
Module 2: Theories and Principles In Education, Teaching, and Learning
Learning Outcomes
After completing this module, you should be able to:
Identify and critically discuss a range of educational theories, principles and pedagogical approaches in relation to education, teaching, and learning.
Critically evaluate personal educational practices, synthesizing relevant theories and considering implications for practice in your own professional environment.
Evidence planning, delivery and critical evaluation of innovative teaching, learning and assessment strategies.
Module 3: Inclusive Pedagogy and Evidencing Impact on Learners
Learning Outcomes
After completing this module, you should be able to:
Distinguish between, and evaluate, different perspectives and proposed responses to educational and social problems/issues that can affect learning and progression.
Critically evaluate notions of transformative learning and how these may relate to principles of social justice.
Interpret and critically appraise own resourcefulness and application of professional curiosity and inquiry to enable inclusive pedagogy for teacher development and practice.
Develop, implement and evaluate strategies to support positive educational experiences and outcomes for all learners.
Course Details
PGCEi is a (Masters) Level 7 Qualification with 60 credits.
How are the classes delivered?
The classes are delivered on our premises in Sharjah and via Virtual Learning Environment. The schedule is designed to suit the working practitioners/professional's routine.
How will I be assessed?
The assessment is by way of assignments, case studies, maintaining the professional portfolio, critique of practice and continuous professional;
The course comprises of three modules. Each module is completed in two months;
EXEED's pedagogy focuses on improving individual teaching practice through critical reflection and research. You will look at various teaching approaches from across the world and develop a global perspective on education. You will:
Improve your practice by building ideas/strategies and testing these in your classroom.
Examine your education system from an international perspective.
Build knowledge of concepts and principles of a range of learning theories, evaluating their usefulness in specific situations.
Develop expertise in practitioner research make appropriate use of professional and research literature.
After the successful admission, you will be given a unique user id and password to help you gain access to our online Learning Management System. Our teaching is based around case studies presented via HD videos, which increases students' involvement, and promotes active learning. Students benefit from 24/7 access to our award-winning study platform and online resources, which include the necessary study materials for their program:
Live Interactive Classes by senior faculties
A recorded session for offline viewing
Case studies delivered in HD-quality video
Online resources and publications
Full academic support
E-Books and Revision Kits
Quick tests for challenging your knowledge of key concepts and theories
A dedicated online forum for interaction with tutors and classmates
Access to Success Manager
Self-assessed mock assignments
Live chat feature for any technical support needed
What additional learning resources do I get?
Apart from a minimum of 24 hours of Live Interactive sessions. In other words, you miss none of the classes. The learners also have access to bite-sized learning videos developed with the course content, access to e-library with hundreds and thousands of journals, white-papers, presentations, videos, etc. at their disposal to enhance their learning.
Career Opportunities
Upon the successful completion of PGCEi, UK Level 7 qualification learners may seek progression opportunities as an advanced practitioner, Subject Leader, Department Head, Head Teacher, Vocational Instructors, Learning and Development Advisers, Academic Tutors, Administrators.
What are the rankings and is it internationally recognized?
LJMU is ranked 39th in the Education League Table 2020 and ranked 49th in The Guardian University League Table 2019. LJMU is internationally recognized and students can get it attested from the respective foreign and external affairs ministry.
Last updated Mar 2020
About the School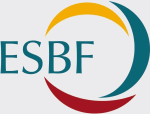 Exeed School of Business and Finance is an institution of higher learning based out of UAE, to bring in the quality education of American institutes of higher learning and British Institutes of higher ... Read More
Exeed School of Business and Finance is an institution of higher learning based out of UAE, to bring in the quality education of American institutes of higher learning and British Institutes of higher learning. Located in Sharjah, Exeed facilitates executive education, higher education and professional certifications to the professionals from various parts of the world through classroom sessions and also through its state of the art virtual learning campus known as EXEEDx School.
Read less
Sharjah ,
Sharjah ,
Oman Online ,
Saudi Arabia Online ,
Singapore Online ,
Bahrain Online ,
India Online ,
Dubai ,
Canada Online ,
Nigeria Online ,
Mumbai ,
Bengaluru ,
Abu Dhabi ,
Malaysia Online ,
London ,
Riyadh ,
Jeddah ,
Dammam ,
Al Ain
+ 18 More
Less