Portuguese Language Course in Brazil
Program Description
What?
Study and learn Portuguese where it is best spoken in Brazil: São Luís do Maranhão. Duration and Program Dates Our courses are focused on your needs. You can chose how long you want to study from a minimum of 2 up to 48 weeks.
Why?
According to estimates by UNESCO, Portuguese is one of the fastest-growing languages. In Latin America, Brazil is the major commercial partner for most of the countries. Several of our students have found jobs and career opportunities due to their knowledge of Portuguese.
Who?
In order to join a Portuguese language program, you must be at least 16 years-old. Knowledge of Portuguese is not required.
How?
Course Options GENERAL PORTUGUESE PROGRAMS (teenagers and adults) in different levels from Beginner to Advanced - for students who wish to learn/improve Portuguese for general communication in different contexts. PORTUGUESE FOR BUSINESS PROGRAMS - for students who already know the language but need specific preparation to a Portuguese-speaking work environment. CELPE-BRAS PREPARATION PROGRAM - for students who intend to take the CELPE-BRAS (Certificado de Proficiência em Língua Portuguesa para Estrangeiros) proficiency exam and hold an international certification in the language for work or study purposes. Classes start every first Monday of the month for complete beginners. At the first day of classes, you will take a placement test and will be placed according to your level of Portuguese. Classes take place in the morning shift, and during the afternoon you have time to explore the city and enjoy other activities.
Accommodation
During the Program, you can choose between homestay or another type of accommodation, such as a student house, a shared apartment or hotel (upon availability).
More info
Optional Trips and Activities Throughout the program, there will be organized activities based on your interest. These activities include culture, sports, leisure or social projects/events, such as: dancing lessons, soccer, beach volleyball, kite surf, Capoeira, social projects, percussion workshops, visits to the historical center, museums etc. In addition, VIA MUNDO organizes special trips to fantastic destinations around Brazil such as: Rio de Janeiro; the Amazon Forest; the Northeastern coast; among others. Extra Services (optional) VIA MUNDO offers you extra optional services in order to provide you with more comfort and safety during your stay: AIRPORT PICK-UP; INSURANCE; ONE-TO-ONE LESSONS; and UNIVERSITY GUIDANCE. Application Process You must fill out the Application Form through a partner agency in your home country or directly with Via Mundo's office (in case there is not a partner agency in your country). After receiving the Application Form, the Program team will review it, check for pending information and issue acceptance and placement letters for visa purposes. Visa Application Brazilian Government requires a temporary visa for studies in the country (please get more information with your agency or directly with us about the exceptions). Visa requirements must be confirmed at a Brazilian Consulate/Embassy in your home country. Via Mundo will issue some of the necessary documents for visa application and send them to its partner agency or to you in advance.
Last updated Jun 2019
About the School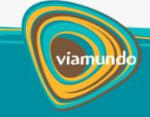 Via Mundo is a Brazilian organization specialized in cultural educational and work trips and programs. It is based in São Luís, Maranhão, Brazil, and was founded in 1999 from the necessity of intensif ... Read More
Via Mundo is a Brazilian organization specialized in cultural educational and work trips and programs. It is based in São Luís, Maranhão, Brazil, and was founded in 1999 from the necessity of intensifying the activity of intercultural exchange as well as of promoting Brazil and its Northeastern region as educational and tourist destinations.
Read less