PgCert in Resilience Leadership and Management
Home ›
PgCert in Resilience Leadership and Management
Program Description
What is special about this course?
It is acknowledged that the development of resilience within organisations is a key priority and a mainstream business function. It is critical that organisations are equipped to build resilience into every aspect of their operations ensuring their ability to function fully, meet stakeholder needs and maintain the required level of service.
Organisations face constant challenges from both external and internal environments and need managers who are able to deal with this appropriately. This can be achieved by understanding the importance of resilience while planning and executing suitable strategies.
This new PgCert Resilience Leadership and Management will provide those working within a resilience context a meaningful and contextual continuing professional development (CPD) award.
You will be introduced to the concepts of resilience in the UK and wider context and develop a critical understanding of the legislation as well as theoretical models and tools. You will reflect on the tensions between planning to be crisis prepared, and the realities of managing an actual crisis. The integrated emergency management philosophy is key to managing resilience and this is explored in-depth enabling you to apply this to your own context.
The programme also explores key theories of leadership and management and allows for reflection of your own practice through different perspectives. A further key element of the programme is the module focusing on managing cyber risk. This is designed to provide you with an understanding and deeper knowledge of how institutional cyber resilience is improved using established communications, leadership and management frameworks.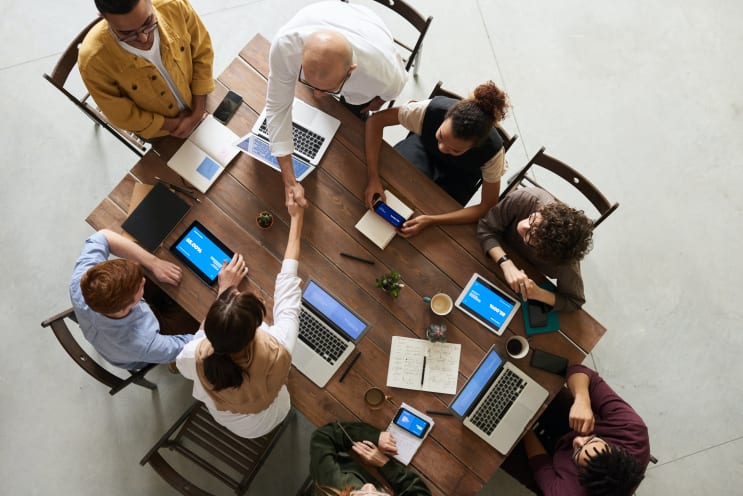 fauxels / Pexels
Special features
You will combine specialist knowledge in cyber resilience and risk with key management and leadership skills
Provides continuing professional development (CPD) opportunities for those in the field who wish to upskill their current knowledge, and for those looking for a career in this area
You will study part-time and online through the university's virtual learning environment (VLE) which means you can fit your studies around your personal and professional commitments
Entry requirements
2.2 honours degree or above
An ordinary degree or equivalent at SCQF level 9 will also be considered with a minimum of three years relevant work experience
What can I do on completion of my course?
Once you have successfully completed this course you might like to consider careers as a:
Resilience manager
Business continuity manager
Senior manager in both the public and private sectors
SME manager
Last updated Jul 2020
About the School
The University of the Highlands and Islands is an integrated university encompassing both further and higher education.
The University of the Highlands and Islands is an integrated university encompassing both further and higher education.
Read less
Perth ,
Shetland ,
Scalloway ,
Kirkwall ,
Thurso ,
Stornoway ,
Dingwall ,
Inverness ,
Elgin ,
Kilbeg ,
Fort William ,
Oban ,
Dungooley
+ 12 More
Less