PgC in Strategic Human Resource Management for Business Executives
Home ›
PgC in Strategic Human Resource Management for Business Executives
Program Description
Senior HR professionals must be able to translate business strategy into HR priorities. This CPD course will help you develop your expertise and build your confidence as a strategic HR leader who goes beyond to actively develop business strategy and improve your organisation's capacity for change. Working with HR professionals from public, private and not-for-profit sectors you'll hone your skills in building the case for change based on market and business realities, overcoming resistance and gaining stakeholders' commitment to implementing and sustaining change.
Our PgC in Strategic Human Resource Management for Business Executives is for current and aspiring senior HR professionals, consultants and people leaders operating, or desiring to operate, at a strategic level and become dynamic leaders in HR. It offers you the opportunity to:
build on your workplace experience and reflect on critical insights into strategic HRM and organisational change
refresh your professional and business knowledge with the latest research-led knowledge and thinking
work on specific challenges you face in your role and organisation and deliver significant value back to your organisation
share knowledge and opinions with a diverse group of senior and aspiring executives and build a network of fellow professionals
enhance your personal skills and self-awareness through a variety of personal and professional development approaches and techniques
As busy professionals, it can be difficult to keep up-to-date with the latest thinking, provide the best service in your role and move your career forward. We offer flexible, inclusive approaches to learning that combine online study with a two-day workshop at GCU per module. Students can take both modules and exit with a PgC in Strategic HRM for Business Executives or take only one module and exit with a Post-experience Certificate in Strategic HRM for Business Executives.
Your career
Our programme is designed to enable you to directly benefit your organisation by applying theory in real world situations. You'll have the opportunity to base your coursework on specific challenges you face within your role and organisation. By considering your workplace issues, the implications for practice and plans for implementation, you can deliver significant value back to your organisation.
What you will study
Aligning Business and HR Strategy
30-credits, January-May
The module aims to equip students with the practical knowledge and skills necessary to align HR practices with business strategy and to understand the implications business strategy has on HR practice, exploring gaps between rhetoric and reality. Concepts of business value and models are examined and aligned to different perspectives of business strategy and competitive advantage. These concepts are then considered in terms of HR strategy and the financial and business case needed to explain and justify strategic HR decisions.
Leading and Consulting for Strategic Change
30-credits, September - December
The module provides a comprehensive and in-depth analysis of organisational development theory and practice to deepen students' insights into organisational change and development. At the same time, it develops self-awareness and enhances students' capabilities in leading change.
Drawing on research-led theory and real case problem solving, the module considers multiple perspectives of organisational development, change management and the leadership of change. In doing so, it adopts an interdisciplinary approach. By building on the personal experiences of students of change in their workplace/s, this module aims to achieve a critical and applied appreciation of the dynamics of leading and implementing change within specific national, sectoral and organisational.
Assessment methods
The assessment strategy on the PgC enhances the application of theory into real world situations. In doing so, assessments require critical review of the relevant theories with attention to implications for practice, and plans for implementation.
Examples of assessment types are: 10 minute media presentation; written paper directed at an organisation's Executive Board; reflective reports on online activities and/or workplace actions; reflective log with priorities for future development.
Entry requirements
All entry requirements listed here should be used as a guide and represent the minimum required to be considered for entry. Applicants who are made a conditional offer of a place may be asked to achieve more than is stated.
Typical entry requirements
UK Honours degree 2:2 or equivalent and/or a UK Postgraduate qualification (MSc, PgD or MBA) or equivalent, in an HRM, people or business-centred discipline.
A minimum of three (3) years of relevant professional experience (i.e. HR/ people management) is required for applicants occupying middle level positions. There is no stipulation of a minimum number of years of prior experience for senior level applicants.
English language
Academic IELTS score of 6.5 (or equivalent) with no element below 6.0.
Additional information
Applicants with unrelated degrees (e.g. Science or Engineering) will also be considered, however will be required to present a clear rationale for adopting an HRM/ people leadership focus in their career.
Applicants who have lower levels of qualifications such as an HND or a CIPD Foundation/ Intermediate Level Qualification will be considered on an individual basis. A minimum of five (5) years of relevant professional experience (i.e.HR/ people management) will be required.
Other academic and vocational qualifications
Each application to GCU is considered on an individual basis. If you do not have the typical academic entry qualifications, but can demonstrate relevant work experience and/or credits from recognised professional bodies, you may be eligible to enter this course via the University's Recognition of Prior Learning scheme.
International pathways
If you do not meet the English language requirements, you may be eligible for the English for University Study programme.
Visa information
This programme is UKVI compliant in accordance with current UKVI policy. Students will be eligible to apply for a short-term study visa which will allow them to enter the UK and participate in this programme. You will need to attend workshops at our Glasgow, UK, campus twice during the period of the programme. Each module starts with a two-day workshop on campus. The fees for the visa(s) are paid by the student.
Technology requirements
Students will need access to a computer and internet connection. A high level of technical knowledge is not required. It is sufficient to be comfortable using a word processor package, email and have some experience of searching the web.
Fees and funding
Additional costs
On-campus workshops
Students are required to attend two 2-day workshops held at our Glasgow campus in January and September. Students travelling from outside Glasgow may need to consider travel, accommodation and visa costs during these workshops.
Scholarships
We provide high-quality education for a fair price; as the University for the Common Good, we are committed to offering accessible higher education for talented students by keeping our tuition fees low and providing a generous scholarship package of over £2.5 million per year.
If you have any questions or enquiries regarding scholarships available for 2018/19, please feel free to contact the student enquiries team.
International student start dates
For new international students, orientation events start on 14 September 2018. This extra time is specifically designed to assist new international students in settling into the UK and GCU prior to the start of general student induction and teaching.
There will be a whole host of fun and informative activities taking place during this period, including campus and city tours, as well as welcome events where you can meet other international students.
Mode of study
The programme offers flexible, inclusive approaches to learning that combines online study with a two-day workshop at GCU for each module (January / September).
Teaching methods
The PgC in Strategic HRM for Business Executives adopts a curriculum which is flexible, inclusive, accessible, personalised and internationalised. The design of both modules of the PgC embraces a range of pedagogies, innovation and the use of learning technologies so as to provide inspirational approaches to learning, teaching and assessment. For that purpose, across both modules, a variety of online teaching and learning approaches are incorporated.
Last updated Jul 2018
About the School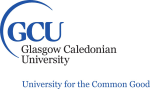 Corporate responsibility and sustainability are fundamental concerns for every organisation. The Glasgow School for Business and Society seeks to address the complex challenges of the global economy, ... Read More
Corporate responsibility and sustainability are fundamental concerns for every organisation. The Glasgow School for Business and Society seeks to address the complex challenges of the global economy, while delivering social benefit to local and global communities.
Read less