Pearson BTEC Level 7 in Extended Diploma in Strategic Management and Leadership
Home ›
Diploma ›
Strategy ›
Pearson BTEC Level 7 in Extended Diploma in Strategic Management and Leadership
Program Description
Pearson BTEC Level 7 in Extended Diploma in Strategic Management and Leadership
The College is now offering the new Diploma in Management Studies devised by PEARSON -BTEC, the largest vocational awarding body in the UK. This is a recognised (postgraduate) business qualification in Britain and is a professional qualification in its own right. It is accepted as a route to an MBA. In some cases exemption from the first year of an MBA.
Guidance and Units
The Pearson BTEC Level 7 in Extended Diploma in Strategic Management and Leadership
This qualification has three core units supported by six specialist units chosen from a wide range of available specialists units. This qualification broadens and deepens the learners' management skills and knowledge.
This is an engaging programme for higher education and adult learners who are clear about the area of employment they wish to enter or to which they wish to progress within existing employment. It also provides a suitable qualification for those wishing to change career or move into employment in management following a career break.
Professional body recognition
Level 7 BTEC Advanced Professional Qualifications in Management Studies have been developed with career progression and recognition by professional bodies in mind. It is essential that learners gain the maximum benefit from their programme of study.
Entry qualifications:
Students are likely to benefit most from the programme if they have at least one of the following:
Experience of working in a strategic management position
First Degree (e.g. Business Studies disciplines)
A BTEC HND Diploma (eg. in Business Studies disciplines)
and
Students must normally be aged 21 years or over.
They must possess a level of English language equivalent to C1 of the CEFR - 6.5 IELTS with a minimum of 5.0 in all sections. Mature students (over 21 years of age) may be exempt from some of the above requirements on grounds of experience but where English is not the first language students must provide recent certification of having reached at least IELTS 6.5 as stated above.
PROGRAMME STRUCTURE:
Core units - there are three core units, including unit 3: Management Research
Option units - there are sixteen units from which students must choose six units for the BTEC Advanced Professional Diploma.
Core units
Unit 1: Advanced Professional Development
Unit 2: Managing Change in Organisations
Unit 3: Management Research - Project and Presentation
Specialist units
Unit 4: Strategic Planning and Implementation
Unit 5: Managing Financial Principles and Techniques
Unit 6: Human Resources Planning and Development
Unit 7: Management in the Wider Environment
Unit 8: Leadership of Your Organisation
Unit 9: Culture Climate Values
Unit 10: Management Research
Unit 12: Supply Chain Management
Unit 13: The Creative Manager
Unit 14: Managing Finance for Strategic Managers
Unit 15: Managing Virtual Organisations
Unit 16: Managing Human Resources Policy
Unit 17: Strategic Marketing Management
Unit 18: Developing a Communication Strategy
Unit 19: Quality and Systems Management
Unit 1: ADVANCED PROFESSIONAL DEVELOPMENT
Description of unit
This unit is designed to enable learners to take responsibility for their learning and development needs to meet personal, professional and organisational goals and objectives. This will be achieved through analysing current skills and preparing and implementing personal development plans. This unit highlights the importance of seeking feedback from others to improve performance continuously reviewing learning needs as these skills will equip the learner for future demanding responsibilities and career progression.
Content
1. Methods to improve personal and professional skills:
Professional skills: counseling and mentoring to support staff with their own learning and development requirements, coaching skills, multitasking, leadership skills, theories of leadership eg. Adair; management styles, leadership styles, continuing self-development to meet requirements for industry sector professional bodies, leading and chairing meetings, delivering effective presentations.
2. Personal skills audit:
Skills audit: personal profile using appropriate self-assessment tools, psychometric testing, personal SWOT analysis (listing Strengths, Weakness, identifying opportunities for improvement or career progression, identifying Threats to such progress), and assessment against relevant management competency standards.
3. Personal development plan:
Personal development plan: a strategy for developing a plan, the importance of having a plan - to provide a systematic or structured approach to decisions about what is needed to learn and how to plan to learn it; setting objectives for life and career planning.
Unit 2: MANAGING CHANGE IN ORGANISATIONS
Description of unit
Alvin Toffler's famous comment 'There is only one constant today and that changes' was made some decades ago, but now change itself is changing at a fast rate. With such change comes uncertainty and insecurity. No longer can organizations, even in the public sector, where 'steady state' was ever the watchword, sit back. All are being increasingly challenged by change. As a result, organizations can either progress or perish.
Content
1. Background to change
Factors: bureaucracy, hierarchy, mechanistic versus organic, scientific management, human relations school, Fordism; knowledge age, environmental turbulence, planned and emergent change, organisational life-cycle and development, strategy-structure fit, formal versus informal organisation.
2. Systems for understanding and involving others in the process of change
Systems: stakeholder analysis, systems modelling, systems and sub-systems, input transformation- output modelling, multiple cause diagrams, 'tropics' factors, configuration.
3. Implement models for ensuring ongoing change
Models: organisational development, business process re-engineering, learning organisation, Kaizen, delayering and right-sizing, matrix organisations, network organisations, adhocracy, virtual organisation, push and pull strategies, conflict handling, transformational leadership, empowerment, contextual planning, contingency planning
Unit 3: MANAGEMENT RESEARCH
- Project and Presentation Description of unit
The purpose of this unit is to provide learners with an opportunity to integrate all the learning from the whole programme. This unit, together with Unit 10: Management Research Methods recognises the importance of effective project management in today's economy. The fact that there are two units on the subject recognises the scale of work that is required to develop and implement a sound project. Learners can take either unit without the other but may find it necessary to start with Unit 10 before tackling this unit if they have no experience of research methodology.
Content
1. The development of a new product, service or process
Development: defining the product, service or process, developing a business case, case justification, primary and secondary sources, official sources, tacit knowledge, project lifecycle, added value, market and customer expectations, profit margins and vulnerability, market analysis.
2. Necessary resources
Resources: economy, efficiency and effectiveness, cost dimensions - labour, training and development, materials, supplies, their sources, equipment hire, accommodation or space, delivery, accessing funds, overheads, administration, budgeting and cash flow, cost margins, sources and evaluation of training and development, workforce planning, cost-benefit analysis, contingency factors
3. Implementation of the product, service or process and the measures for monitoring and evaluating the success
Implementation: market or pilot testing, leadership, delegation and motivation, teambuilding, stages breakdown, developing specifications, Gantt chart, PERT/CPA modelling, quality control and analysis, total quality management, quality chain, milestone charting, auditing, integration and negotiation roles.
UNIT 4: STRATEGIC PLANNING AND IMPLEMENTATION
Description of unit
This unit together with Unit 11: Strategic Review recognises the importance of effective forecasting and planning in the current global economy. Organisations need to be proactive, with their direction determined by logical analysis. It is not always possible to calculate accurately future events but without any sense of progression, it is easy to lose competitiveness, market position, and customer loyalty. It more appropriate to start with this unit before tackling Unit 11.
Content
1. Management strategy
Management strategy: reviewing options; attractiveness to stakeholders; stakeholder participation; criteria for judging options; feasibility studies; risk assessment; reviewing additional recent material; cost-benefit analysis; consistency with organisational values; effects on market position and share; costs and investments; opportunity costs; scenario planning.
2. Vision, mission, objectives, and measures
Vision vs mission: core organisational values eg. ethical, cultural, environmental, social and business; growth, profit, customer orientation, workforce expectation, management style Objectives and measures: SMART(ER) objectives; business ethics; raising awareness; promoting good practice; role modelling; stakeholder involvement; managing diversity; spiritual and cultural issues; environmental considerations
3. Implementation of the strategy
Planning: gaining general organisational agreement, organisational development, the timetable for implementation, business process re-engineering, management by objectives, action planning, performance appraisal, structure and strategic fit, developing policy, communication systems, guidelines, focus and realignment, contingency planning, monitoring and evaluation control systems, dissemination and cascading processes.
UNIT 5: MANAGING FINANCIAL PRINCIPLES AND TECHNIQUES
Description of unit
This unit is the first of two that provide learners with a foundation in financial principles and techniques relevant to the strategic management process. In this unit, the focus is on the management of costs through the use of forecasting, appraisal and financial reporting procedures. The main objective is to provide learners with the tools and confidence to apply, analyze and evaluate financial information. This will enhance their decision-making skills through the use and validation of forecasting techniques, and the consideration of financial statements.
Content
1. Forecasting
Forecasting: forecasting costs, cash flow forecasts, forecasting techniques of scatter graph, time series, linear regression, forecasting and price movements, using indices, limitations of index numbers, forecasting problems, recommendations. Funds: sources, supporting proposals for obtaining funds internally and externally, gearing ratios, the effect of different types of funding on shareholder and market perception, selecting appropriate sources of funds for different projects, comparison of costs.
2. Financial appraisal techniques
Investment: definition, capital and revenue expenditure, types and interaction with risk, sensitivity analysis Investment appraisal: accounting rate of return; payback period and cash flows, discounted cash flow - net present value and internal rate of return, time value of money and allowance for inflation in money and real rates of discount, taxation and project appraisal, post-audit. Public sector capital budgeting: social and ethical costs and benefits and the use of cost-benefit analysis
3. Financial statements
Statements: estimates and assumptions relating to the profit and loss account, balance sheet and cash flow statement, use of spreadsheets in financial planning, financial resources audits and the use of balanced scorecards - Kaplan and Norton
Financial ratios: employment of financial ratios internally and externally, financial profiles of businesses, calculation of key relationships reflecting business liquidity, efficiency, and profitability
UNIT 6: HUMAN RESOURCES PLANNING AND DEVELOPMENT
Description of unit
This unit will enable learners to focus on the knowledge, understanding, and skills necessary for the planning and development of an organisation's human resources (HR). Learners will research the role of the HR function, analyse HR planning and development methods and how they contribute to organisational objectives and requirements, and analyse performance enhancements.
Content
1. Human Resources Management (HRM)
Human resource management: definition, characteristics of HRM approach, models of HRM eg. contingency model, best practice model, Harvard Framework, Guest, Patterson; key HRM activities, HRM and personnel management, HR consultancy Human resource (HR) function: the role of the HR practitioner, models of HR management roles eg. Legge, Tyson, and Fell; activities eg. guidance, advice, service provision, redeployment and outplacement, redundancy processes and procedures, organisational and legal constraints, integration to different organisational objectives, evaluating the HR function.
2. HR planning and development
Human resource planning: functions and roles of HR planning, recruitment and selection processes and methods eg. defining requirements, advertising approaches, selection methods, interviewing, evaluating the effectiveness of recruitment and selection processes, legislation relating to recruitment and selection.
3. Performance
Performance: performance - monitoring methods eg. performance appraisal, appraisal procedures, and techniques, enhancement processes, reward management eg. job evaluation purpose and methods, factors determining pay; motivation and job satisfaction, strategies for addressing under-performance eg. discipline and grievance procedures.
UNIT 7: MANAGEMENT IN THE WIDER ENVIRONMENT
Description of unit
The increase in information and communication technology, the consequent globalisation of markets and competition and the need to respect today's more diverse society means that organisations have to ensure they are more aware of the wider environment. Managers need to be much more concerned with the cultural, moral, ethical, spiritual and environmental effects of their activities, to ensure that these do not cause conflict within their sphere of operations. In addition, managers need to be aware of current and developing national and European legislation.
Content
1. The wider implications and effects of European and global integration on organisations
European and global integration: corporate social responsibility, human rights, corporate values, international institutions - World Bank, IMFR, GATT, WTO, OECD, cultural imperialism and hegemony, sovereignty, intensification and 'interpenetration', deregulation, technological determinism, enmeshment and marginalisation, foreign direct investment, MNCs and TNCs, core and periphery economies, corporate governance.
2. The range and effects of environmental legislation, directives and guidance and the processes organisations need to adopt Environmental legislation: European legislation, European Social Fund, employment mobility legislation, education and training provision, Investors in People, LSEs Processes: green debate, biodiversity, environment degradation, decentralised management, ecological controlling and accounting, ecological modernisation theory, externalities.
3. The socio-cultural, ethical and moral issues that affect organisations in the current economic environment to establish and implement good practice
Social, cultural, ethical and moral issues and implementing good practice: managing diversity, workforce profiling, equal opportunities, equal opportunity legislation, dignity in the workplace, multi-culturalism, racism, harassment, bullying and whistle-blowing, privacy, confidentiality, contracts of employment and implied terms, stereotyping and labelling, political correctness, prejudice, ethnicity, disability, direct and indirect discrimination, 'glass ceiling', institutional racism, positive action, civil rights, Citizen's Charter, moral imperatives, value rigidity, empowerment, stress, management style, balanced lifestyles, childcare provision, vocational education and training standards, worker participation, retirement policies.
UNIT 8: LEADERSHIP OF YOUR ORGANISATION
Description of unit
This unit gives learners an insight into current thinking on leadership from the perspective of the organisation. In a rapidly changing working environment, the emphasis is on the studies of the last ten years rather than traditional leadership models. Learners will consider the range of competencies and styles of successful leaders, the importance of the context in which leadership exists and how organisations can plan to meet their current and future requirements for leadership. Although the unit takes the perspective of the organisation, it provides insights that can contribute to the learners' development of their own leadership skills. The unit also offers the opportunity to develop analytical and long-term planning skills.
Content
1. Current theories and models of leadership and their applicability to different subdivisions, organisations, industries and sectors Theories, models and styles: universal theories such as Transformational Leadership, Transactional Leadership (Bennis, Bass), Charismatic Leadership (Conger and Kanungo, Shamir, House and Arthur, 1994), Level 7 Leadership (Collins, 2001) Situational theories: eg. Tri-dimensional Leadership Theory (Yukl, 2004)
2. Current and future requirements
Current and future requirements of leadership: generic challenges e.g.
3. Proposals for the development of leadership
Proposals for development of leadership: different methods of developing leaders: training courses, coaching, mentoring, companies' own universities, action learning, partnerships with key academics, changing methodology in leadership development programmes, developing leaders versus recruiting as needed; model for assessing future leadership requirements such as CEML Best Practice Guide for Organisations and accompanying toolkit
UNIT 9: CULTURE CLIMATE VALUES
Description of unit
This unit focuses on the crucial importance of understanding culture and climate in a globalised, diverse and repeatedly restructured working environment. The unit explores cultural issues at national and organisational levels and the differences between culture, climate, and values. The unit also explores how a manager can interact effectively in different cultural settings and influence the development of a desired organisational culture.
Content
1. National and organisational cultures and the achievement of organisational objectives
Culture: culture as shared values, practices and customs, definitions of organisational and national cultures, a culture at ascending levels, sub-cultures, professional cultures, organisational culture, industry culture, national and supra-national culture; models of culture eg. Trompenaars' Implicit-Explicit factors, Schein's three levels
2. Communicating effectively with stakeholders
Communicating effectively: strategies, developing self-awareness of own and organisational culture, benefits of a diverse workforce, acculturation programmes, intercultural communication skills.
Stakeholders: customers, consumers, employees, shareholders, governments, communities, business partnerships and alliances - the increasing need to co-operate with people from different cultural groupings (including beliefs, values, customs, and language)
3. Organisational values
Values: values or core values as a part of organisational culture, crisis of ethics in business and the new emphasis on value leadership - framework for developing and supporting strong corporate core values.
Climate: how climate is defined, difference between climate and culture, key aspects of organisational climate eg. flexibility, responsibility, standards, rewards, clarity, team commitment, impact of management practices on climate.
UNIT 10: MANAGEMENT RESEARCH METHODS
Description of unit
This unit is designed to introduce learners to the techniques and methods required when carrying out formal research. The unit addresses a variety of research methodologies and offers the opportunity to carry out interventionist or action research. Learners will be required to produce a project proposal based on independent research into an area of professional business practice that interests them and will add to their professional development. Where appropriate learners can link the outcomes of this unit with those from units that deal with project implementation.
Content
1 Research proposal
Research methodologies: intervention, non-intervention, action research Hypothesis: definition, suitability, skills, and knowledge to be gained, aims, objectives, terms of reference, duration, ethical issues.
Action plan: rationale for research question or hypothesis, task dates, review dates, monitoring/reviewing process, strategy.
2 Research
Primary: questionnaires - type, layout, distribution, original research data gathered by the learner; interviews, selecting interviewees, bias, verification of data, time, place, style; interviews - preparation, format, style, recording.
Secondary: eg. books, journals, library search, use of IT, internet, media. Qualitative data analysis: interpreting transcripts and records, coding techniques, categorization, relationships, trends, processes, use of computers; presentation of data and information.
Quantitative data analysis: coding/values, manual/electronic methods, specialist software; presentation of data, eg. Bar/pie charts, graphs, statistical tables; comparison of variables, trends, forecasting.
3 Present and evaluate
Presentation: eg. formal written format, by viva voce or oral presentation, diagrammatic or graphical figures.
Methodology: presentation, eg. IT, audio, visual aids, time, pace; delivery critique of the methods used in the study, recommendations, eg. using the findings, recommendations for the future, areas for future research.
Evaluation: planning, objectives, focus, benefits, difficulties.
Criteria: purpose, editing, format, sequencing success, critical analysis, discussion of evidence and findings.
UNIT 11: STRATEGIC REVIEW
Description of unit
This unit together with Unit 4: Strategic Planning and Implementation helps learners to recognise the importance of effective forecasting and planning in the current global economy. Organisations need to be proactive with their direction determined by logical analysis. It is not always possible to calculate future events but without any sense of progression, it is easy to lose competitiveness, market position and customer loyalty.
Content
1 Short- and long-term environmental factors
Environmental factors: the needs and expectations of customer groups, shareholders, suppliers and sub-contractors, the workforce and the community as a whole, review the success and direction of competitors and the market sector as a whole, effects of potential changes likely to happen in the longer term - in politics and legislation, in technology, in product design, in trends and expectations, use of external surveys and statistics, use of appropriate tools, SWOT analysis, STEEP analysis, market research, primary and secondary information, customer complaints and feedback, feasibility.
2 Existing business strategies, policies and plans
Business strategies: use of appropriate tools - value chain analysis, Porter's five forces, Boston growth-share matrix etc, internal surveys and statistics, product life, strategic drift, market share, measures for monitoring and evaluating, unrealised and emergent strategy, life cycle analysis, effects of globalisation, sustainable competitive advantage, pricing strategies, resources analysis, economies of scale and scope, core skills and competences, organisational culture analysis, market equilibrium, experience curves, comparative analysis.
3 Options for strategic planning
Strategic planning: Ansoff strategies, vertical, backward and forwards integration, horizontal integration, differentiation, cost leadership, Mintzberg's strategies emergent, leadership and differentiation, strategic alliance, merger, acquisition, competitive strategies, value-based strategy, contingency strategy, market niche, market segmentation, adding value, market share.
UNIT 12: SUPPLY CHAIN MANAGEMENT
Description of unit
The aim of this unit is to provide an understanding of the strategies, systems, policies, procedures, and techniques involved in managing the supply chain. The unit will help learners to understand the evolution of supply chain management and the strategies organisations develop to maintain effective supplier relationships. The unit gives learners the opportunity to evaluate its increasing contribution to business objectives. The unit also considers how e-supply chain business solutions help to integrate the supply chain for competitive advantage.
Content
1 Evolution of supply chain management (SCM)
Development: physical distribution management, materials management, logistics management and SCM (upstream and downstream).
Concepts: demand and supply management, push and pull models, enterprise resource planning (ERP), vendor managed inventory (VMI), efficient consumer response (ECR), value chains, lean supply, global SCM, contribution to business objectives.
2. Strategies used to develop and maintain effective supplier relationships
Different types of relationship: eg. adversarial, developmental, collaborative and strategic alliances, supplier development, e-tailing, business to business, business to consumer, intermediation, and disintermediation.
Networks: supplier associations, supplier tiering, organisational networks, personal networks, auctions.
3. How web-based applications contribute to the full integration of the supply chain
Individual elements: the use of intranets and extranets in building value chains for organisations linked in the supply chain, order processing, web-based EDI, tracking systems.
4. Systems, policies, and processes
Differing applications for cost reductions and customer service: time compression, demand fulfillment, the total cost of ownership reduction.
UNIT 13: THE CREATIVE MANAGER
Description of unit
This unit is concerned with creativity and innovation. Innovative people generally challenge the status quo and seek a variety of options, displaying a curiosity to learn and try out new things and generating and recognising imaginative solutions. Innovators take calculated and managed risks, having learned from experience and reflected on experiences, using them to inform future actions. They set demanding but achievable objectives and respond positively and creatively to setbacks. Importantly, they anticipate likely scenarios based upon realistic analysis of trends and developments and they seek out and act on new opportunities. Innovators are imaginative and are creative. The unit seeks to provide learners with the knowledge and skills to be effective innovators.
Content
1. Current ways of working and current services and products
Methods of unlocking own creativity and the creativity of others: current and emerging political, economic, social, technological, environmental and leg.al developments; the importance of customer expectations and perceptions and how to monitor and visualise future trends; the importance of competitors and identifying trends and changes in their behaviour.
2. Creative and innovative solutions
Creative and innovative solutions: theory and application of lateral thinking, visioning and problem-solving techniques; theory and use of analytical tools - SWOT and PESTLE techniques; the use of cost/benefit analysis; decision-making processes and styles; risk analysis and risk-management techniques.
3. Cases for innovation
Cases for innovation: main models and methods for effecting change management and their relative strengths and weaknesses; relationship between transformational and transactional change; leadership styles and behaviours.
4. Obstacles and barriers to innovation
Obstacles and barriers to innovation: political, bureaucratic and resource barriers techniques for addressing them; conflict resolution; the politics of working relationships; theory and practice of reward management; techniques and their applications in managing expectations; theory and application of the change/ performance curve.
UNIT 14: MANAGING FINANCE FOR STRATEGIC MANAGERS
Description of unit
This unit is the second of two that provide learners with a foundation in financial principles and techniques relevant to the strategic management process. To enable learners to use appropriate decision-making skills in their own organisations, this unit it encourages them to explore the nature of cost-based financial data and information, the impact of the budgeting process upon the organisation, and the development of cost reduction and management procedures and processes.
Content
1. Cost concepts and their application
Concepts and systems: classifications in terms of object, function, product (service) and behaviour, opportunity cost, recording and analysing costs, job costing, batch costing, process costing, contract costing.
Responsibility and control: cost centres, profit centres, investment centres, accountable management, planning and control methods.
2. Budgetary process
Process: importance to management, brief coverage of the steps in the process from functional to master budget, relationship to cost and quality control, resource utilisation and profitability, computer-assisted processes.
Budgets: types, flexible and fixed budgets, zero-based budgeting.
3. Cost reduction and management
Cost reduction: purpose compared with cost control (standard costing and budgetary control), value analysis and value engineering, difficulties with introducing cost reduction programmes, quality and value, total quality management (TQM), measuring the costs of quality.
Cost management: development of activity-based costing (ABC), use in calculating costs and pricing policy, activity-based budgeting, merits and limitations of these systems.
UNIT 15: MANAGING VIRTUAL ORGANISATIONS
Description of unit
Rapid developments in information communication and technology in the last decade or so have enabled greater interaction between organisations on a global scale, not only in trade and through trans/multinational organisations, but also via partnerships and joint ventures. This means that links and networks can, and are being formed, not only between the more advanced industrial economies of 'the West' and the developing economies of 'the South' but also, following recent reforms, with more recently with the new transitional economies of the former Soviet Union, the Soviet Block, and China. The increase in the size of the European Union adds a further dimension to this growth and the opportunity to outsource activities. As a result, increasing numbers of managers are working in business activities that are no longer bounded by geographic limitations and they operate in what is termed 'virtual organisations'.
Content
1. Cultural differences
Globalisation theory: globalizers, traditionalists, transformers, managing across cultures, opportunities and threats.
Cultural hegemony and imperialism: nation-states and national culture and business practice, differences between culture and ethnicity, avoiding xenophobic practice, observing cultural practice and impact on management practice, exploring local understanding.
2. Alternative organisational structures and communication systems
Virtual organisation theory: 'boundary less organisations', organisational structures, matrix structures, management bureaucracy, organic and mechanistic structures, global structures, networking, business process re-engineering, organisational development, open and closed organisations.
3. Appropriate virtual teams and networks
Virtual teams and networks: business relationship building and maintaining, informal and formal relationships, global network, teams vs groups, interactive communications, body language, team development theory, information exchange, team role theory, leadership theories, management style, decision making and taking.
UNIT 16: MANAGING HUMAN RESOURCES POLICY
Description of unit
This unit is designed to enable learners to critically examine human resources (HR) policies in their own organisations and compare them with other organisations to identify good practice. Learners will have the opportunity to research relevant legislation and make appropriate recommendations on how to improve policy in their own work environments.
Content
1. HR policy requirements
HR policy: definition of HR policies compared with procedures, importance of HR policies, policy areas eg. quality of working life, working conditions, equity. Types of policy: employee development, promotion, work-life balance, quality of employees, age and employment, redundancy, ethnic monitoring, discipline, grievance, whistleblowing, bullying, smoking, harassment, reward, equal opportunities, employee relations, health and safety.
2. Structure and culture
Structure: theories of organisation structure eg. Weber, Mintzberg, Handy, different forms of structure and design and how these impact on HR eg. functional, product-based, geographical, divisionalised, matrix; centralisation, decentralisation. Culture: what is organisation culture, inter relationships between culture and other aspects of the organisation, eg. purpose and goals, rules and procedures, organisation policies; how culture impacts on the HR function, theoretical models of culture eg. Handy, Hofstede, Schein.
3. HR policy in a given organisation
Evaluate: analyse existing HR policies and guidance notes, examine a wide range of external influences eg. employment legislation, codes of practice, ACAS; identify areas which need improvement or revision, consult and agree with line management and employees to determine views on policies.
UNIT 17: STRATEGIC MARKETING MANAGEMENT
Description of unit
This unit introduces marketing strategy to learners who are not professional marketers' but would like to understand how to support the strategic marketing process. This unit introduces learners to the principles of marketing strategies. It develops learners' knowledge and understanding of the formulation of a marketing plan, allows them to investigate the current marketing environment and helps them to consider how all managers in an organisation can contribute towards the achievement of marketing objectives. Learners will learn about the theoretical concepts associated with a marketing strategy and the marketing planning process and its application to different market situations.
Content
1. Planning principles and range of tools and techniques
Principles: concepts, systematic approach, sequencing and scheduling of activities, integration of activities, resource requirements, time scaling, monitoring and control elements.
Processes: strategic marketing planning processes (eg. Peter Doyle, Malcolm McDonald) including strategic marketing analysis, marketing strategy objective setting, option evaluation, choice, formulation, implementation and control.
Strategic marketing: key definitions of strategic marketing from the Chartered Institute of Marketing and key authors, (eg. Hugh Davidson; Peter Doyle; Philip Kotler; Malcolm McDonald), the nature of strategy and marketing links to corporate strategy (eg. Michael Porter), role and importance of strategic marketing in an organisation.
Marketing strategy: setting marketing objectives and marketing strategy, segmenting, targeting and positioning, marketing activity strategies for product/ service, pricing, distribution, promotion (advertising, sales promotion, personal selling, direct marketing.
Tools and techniques: organisation, industry and market environment situation analysis tools and techniques (Porter's Five Forces model; structure, conduct and performance model; SWOT analysis, STEEPLE analysis, marketing audit), portfolio analysis techniques (eg. BCG matrix, Product Life Cycle model).
2. Marketing strategy options
Options: Porter's generic strategies (focus, cost leadership and differentiation), core competencies (G Johnson and K Scholes, G Hamel and C K Prahalad), competitive advantage (H Davidson, M Porter), investment opportunity evaluation (DF Abell and J S Hammond), General Electric model, Shell directional policy matrix.
3. Implications of changes in the marketing environment
Changes in the marketing environment: shift from supply to demand environment, fashionisation of markets, micro-markets, rising expectations, technological change, competition, globalisation, importance of service, commoditisation, erosion of brands, new constraints.
UNIT 18: DEVELOPING A COMMUNICATION STRATEGY
Description of unit
Communication is crucial to organisational effectiveness as the basis for maintaining pace and of ensuring that change can happen at all levels of the organisation. It is through the management of sound and co-ordinated systems of communication that an organisation can integrate its various parts to ensure workforce harmonisation to achieve awareness and performance. Organisations today need to plan their communication systems to ensure up-to-date information; knowledge and awareness are always available to all who need them.
Content
1. The strengths and weaknesses of the current internal communication processes
Internal communication processes: efficient and effective, integrated and coordinated systems, communication channels and flows, the grapevine, networking, conferences, newsletters and company magazines, video conferencing, email and websites, roadshows, seminars, training and appraisals, team meetings, team briefing processes, updating systems, vertical teams, action sets, lateral, downward and upward communication systems.
2. The strengths and weaknesses of the current external communication processes
External communication processes: efficient and effective, integrated and coordinated systems, networking, conferences, partnerships, joint ventures, customer and business forums, action sets, stakeholder inclusiveness and integration, communication channels and flows, developing relationships of trust, creating synergy
3. Implementation, integration and evaluation of a strategy for effective communications
Strategy for effective communications: communications as infrastructure, strategic objectives, strategic implementation, planned and emergent strategies, strategic drift, monitoring versus evaluation, feedback processes, setting and measuring outcomes, action planning, agreeing timescales, cost-benefit analysis, feedback systems, control loop.
UNIT 19: QUALITY AND SYSTEMS MANAGEMENT
Description of unit
This unit focuses on the effective and efficient strategic planning and control of operational systems to improve their effectiveness and efficiency. Learners will develop an understanding of the design and monitoring of systems and processes and how they can be monitored and improved.
This unit enables learners to study the development and evolution of quality and quality models and how they relate to management. Learners will be able to focus on important quality aspects within their own organisation and on improving organisational performance. As a result of studying this unit, learners will be able to contribute to business excellence within their own organisation.
Content
1. The strategic objectives of operations management
Strategic objectives: the importance of effective operations management; role of operations; operations strategy; strategic objectives; quality; timing; reliability; flexibility; cost; strategic decisions.
2. Appropriate systems
Quality: definitions, quality gurus, evolution of quality, product quality and service quality, five quality gaps, benchmarking, best practice, self-assessment, vision, continuous improvement.
Designing systems: process, objectives, systems and operations, layout and flow of processes, the impact of technology on operations and systems, total quality management (TQM) philosophy, principles, methods and techniques. Monitoring systems: quality systems, quality circles, ISO9000/EN29000, TQM, managing and monitoring quality.
Models: development, eg. Japanese, USA, European, Deming, Baldridge, European Foundation of Quality Management, '6 Sigma', current focus, future trends.
3. Organisational performance
Action plan: purpose, aims/objectives, eg. Specific, measurable, achievable, realistic, time constrained (SMART), resources, targets.
Initiatives: eg. mission statement, business plans, quality audits/checks, service standards, people development, health and safety, energy efficiency, risk assessment, Investors in People (IiP), Hazard Analysis Critical Control Path (HACCP), ISO9000, synergy of business improvement.
Read our reviews:
Google: https://tinyurl.com/y8paf9gg
Sccot: https://tinyurl.com/y9p7p6sr
Hotcourses: https://tinyurl.com/y9s6su7b/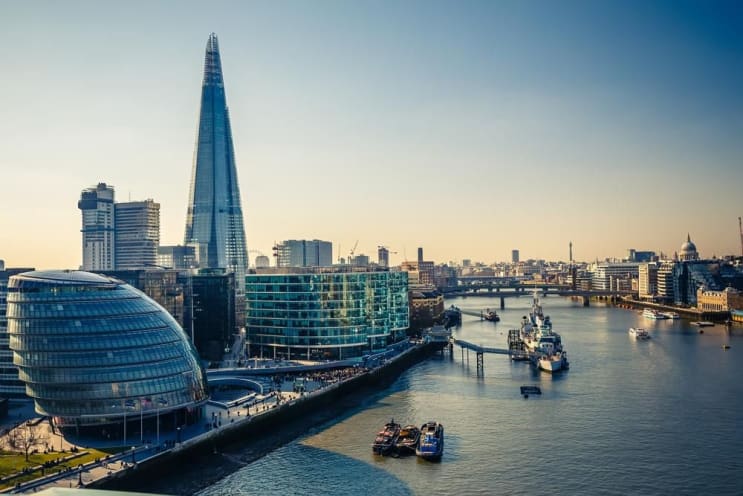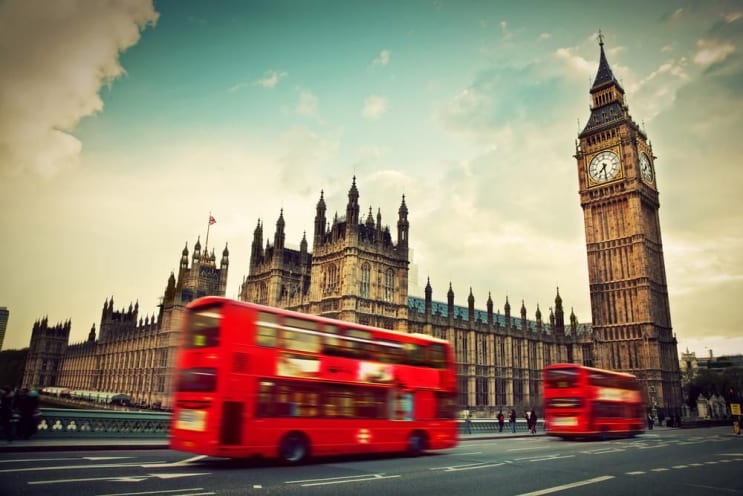 Last updated Oct 2018
About the School

Qualifications are essential to gaining recognition and respect. Students from UK, EU and from all over the world want to study in London and our philosophy is to provide high standards of teaching in ... Read More
Qualifications are essential to gaining recognition and respect. Students from UK, EU and from all over the world want to study in London and our philosophy is to provide high standards of teaching in an environment that encourages academic achievement alongside personal development while experiencing the culture and life of a vibrant city. Find the right course for you and get student centred learning throughout your time at the college. Students must be 18 years or over to apply.
Read less