Pastry Chef Diploma Ecole Lenôtre - 7 months
Program Description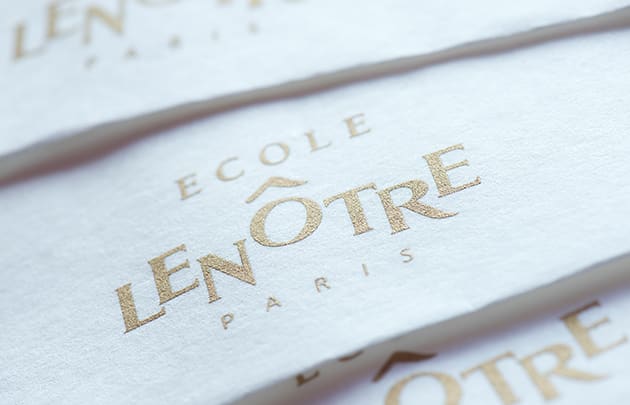 ECOLE LENÔTRE PASTRY CHEF TRAINING
The Ecole Lenôtre provides its students and partners with cutting-edge training to facilitate, encourage, communicate and maintain high-performance standards and excellence. The "Pastry Chef Ecole Lenôtre" training is aimed at adults who are passionate about cooking whether or not they are on a conversion course, and for professionals seeking to increase their field of expertise.
Eligibility for this course has the following pre-requisites:
To be aged 18 years or older
To have basic knowledge of the language in which the course is taught (level B1)
To be able to read and write
To know the basics of hygiene and safety in a food environment
To have basic knowledge of basic reasoning (calculations and logic)
STRUCTURE OF THE ECOLE LENÔTRE PASTRY CHEF TRAINING
Level 1: L'Eessentiel - 6 weeks
Level 2: L'Incontournable - 7 weeks
Level 3: La Maitrise - 8 weeks
The learning of knowledge and techniques is done through practice in classrooms. The theory is integrated into the practice, allowing a better understanding of the techniques and immediate implementation.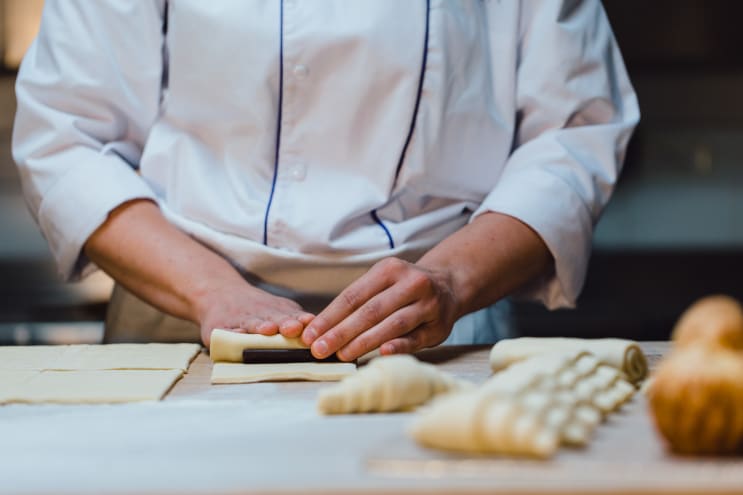 LEVEL 1: L'ESSENTIEL
The aim of this module is to allow students to learn the basics of pastry and to develop the fundamental skills.
Practical Lessons: 6 weeks
Make basic pastry doughs: shortcrust, flaky, etc.
Make sponges and beaten doughs: joconde biscuits, Viennese biscuits, Genoa cake, etc.
Make compotes and poached fruits: poached pears, etc.
Make meringues or meringue-based batters: Swiss meringue, Italian, almond dacquoise, etc.
Make basic creams and their variations: confectioner's custard, chiboust cream, ganache, etc.
Assessment of progress
LEVEL 2: L'INCONTOURNABLE
The aim of this module is to enable students to further develop their knowledge of pastry catering and to master the necessary techniques to produce the absolutes and classics of the Maison Lenôtre.
Practical Lessons: 7 weeks
Master the absolutes of pastry catering and the classics of the Maison Lenôtre:
desserts and individual cakes: autumn leaf, meringue fruit schuss cake, etc.
tarts: lemon meringue pie, Eléonore tart, etc.
soft cakes: lemon cake, gingerbread, etc.
dry petit fours: almond tiles, diamond biscuits, etc.
petits fours: macaroons, mini-éclairs, etc.
chocolate: sweets and moulded shapes
classic Viennese pastries: croissants, pain aux raisins, etc.
seasonal desserts: sugar paste models, nougatine, composite choux cakes, birthday cakes, etc.
snacks: choux buns, gourmet bites, etc.
savoury pastries: hot savoury canapés, quiches, etc.
LEVEL 3: LA MAITRISE
The aim of this module is to allow students to consolidate their mastery and to perfect the competence required to work as a pastry chef.
Practical Lessons: 8 weeks
Of which 2 weeks are led by an award-winning Chef
Develop a range of contemporary desserts: restaged Paris Brest, vanilla slice, etc.
Make plated desserts and petits fours: hot soufflés, iced macaroons, etc.
Develop and create a range of chocolates and sweets: layered sweets, truffles, fruit jellies, nougats, etc.
Make loaf cakes and modern trending-flavour tarts
Master the cooking and transformations of sugar (pulled sugar, blown sugar, drizzling, etc.) put together a marketable item
Make a range of fancy Viennese pastries: pain aux raisins and pistachios, raspberry pain au chocolat, etc.
Learn the basics of baking: traditional baguette, olive bread, etc.
Make an assortment of canapés and warm savoury petits fours: mini salmon quiches, flaky walnut slice, etc.
Assessment of progress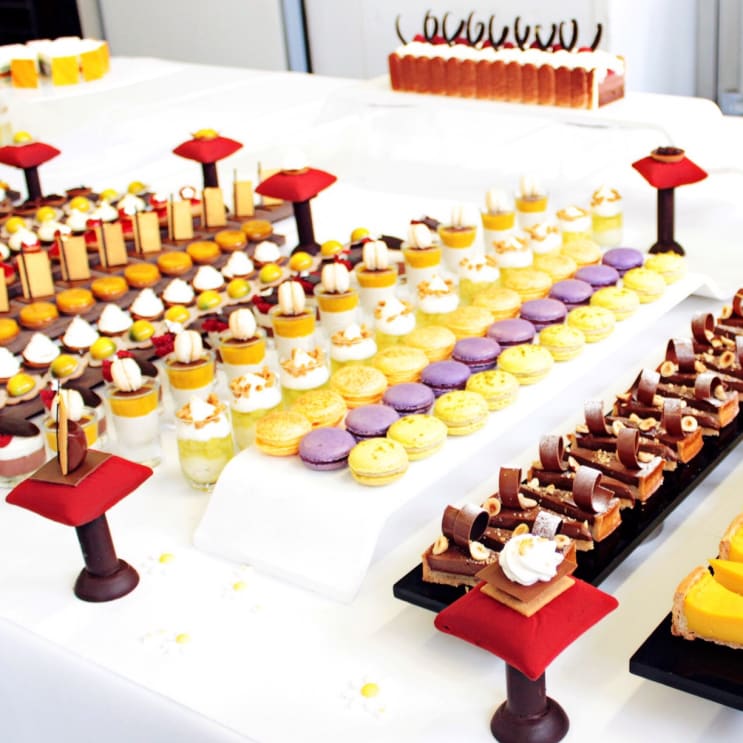 TRAINING FEES
FEES FOR THE DIPLOMA*
Fees for the 3 Certificates
21 weeks of lessons and 4 weeks' work placement:
34 680€ Tax inclu.
FEES FOR THE DIFFERENT CERTIFICATES(1)
Certificate «L'essentiel»: 9 360€ Tax inclu.
Certificate «L'incontournable»: 10 920€ Tax inclu.
Certificate «La maîtrise »: 14 400€ Tax inclu.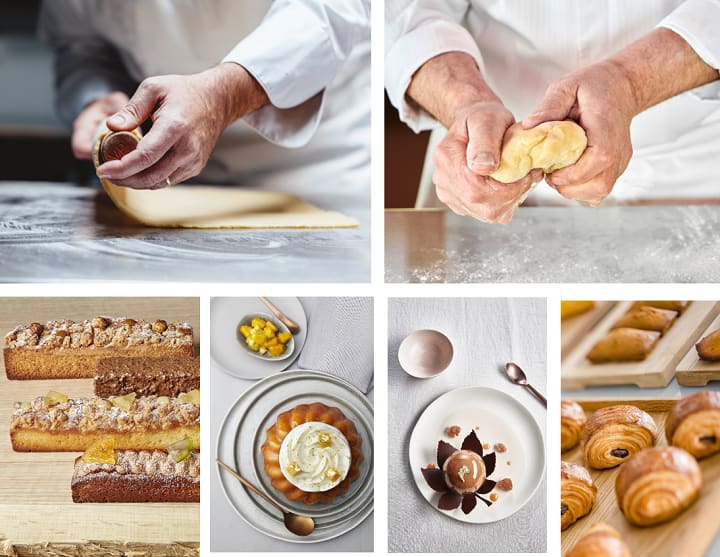 Next training sessions are:
9th of September 2019: taught in French, in Plaisir
9th of September 2019: taught in English, in Paris
9th of March 2020: taught in French in Plaisir
9th of March 2020: taught in English in Paris
For more information, please contact us.
We are looking forward to welcoming you at ECOLE LENÔTRE
Last updated May 2020