Part-Time Courses & Intensives
Program Description
Part-Time Courses & Intensives

These courses offer an excellent way to introduce yourself to VanArts, learn new skills, help to decide on a career choice, or take as a first step towards our full-time programs. Courses for Art & Animation, Digital Photography, and Acting typically meet once a week in evenings or weekends, and "intensives" are held in the summer months for 2-4 weeks. Click on course names below to view course descriptions, dates, times and tuition:
Acting 2 Week Actors' Intensive
Acting for Film & TV (Various Levels)
Intermediate & Advanced Scene Study
Intro to Acting
Short Workshop - Commercial Auditions
Voice and Speech: Accent Reduction & American Dialect - with Robin Douglas
Art & Animation Character Animation Summer Intensive
Intro to 2D Animation
Intro to Basic Drawing
Intro to Comic Book Production
Intro to Digital Concept Art
Intro to Maya
Intro to Stop-Motion Animation
Broadcasting Broadcasting Summer Intensive
Digital Photography Digital Photography 101
Session 1: Video Recording for DSLR Photographers
Session 2: Sound Recording for DSLR Photographers
Session 3: Video Editing for DSLR Photographers
Video Production for DSLR Photographers (Full Series)
Last updated Dec 2017
Keystone scholarship
Discover the options our scholarship can give you
About the School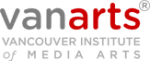 The VanArts StoryVanArts was founded in 1995 with Academy-Award winning animator/director Lee Mishkin as its founding program director. Recognizing the industry's need for a skilled and specialized wo ... Read More
The VanArts StoryVanArts was founded in 1995 with Academy-Award winning animator/director Lee Mishkin as its founding program director. Recognizing the industry's need for a skilled and specialized workforce, VanArts offers a variety of highly focused diploma programs designed to prepare students for work in specific areas of the media arts including Visual Effects Production, Game Asset Design, Character Animation, Digital Photography, Acting for Film & Television, Web Development, and Broadcasting.By developing a well-rounded curriculum of visual, media and performing arts, VanArts has created an educational environment that encourages collaboration between its programs of study. With a faculty and advisory board that draws directly from the relevant industries, VanArts provides its students with the foundation and mentorship necessary to launch a career. VanArts considers an active relationship with the industry to be of the utmost importance to the school's development; maintaining an ongoing dialogue with local studios regarding course content; employing instructors who are currently working in the industry; and introducing outstanding graduates to studios with specific production needs. Many VanArts graduates are now successful, creative professionals with credits on major feature films, directorial positions, and successful freelance careers around the world.A recent survey of the "Top 100 Schools for Animation, Gaming, and Design" by Animation Career Review ranked VanArts as #1 in Western Canada and #11 worldwide.VanArts delivers an intense and specialized creative education. We keep our classes small and our learning real, challenging students to push the limits of creativity. Many programs operate as a focused working studio in which learning replicates industry experience. Students and instructors become an intimate team of creative minds working side by side in innovative collaborations.At VanArts you will work harder than ever before. And you will feel more inspired than you thought was possible. When the experience is through you will have the skills, confidence and industry exposure to launch your ideal career. If you are serious about your craft then visit us at VanArts – meet our faculty and other students -- and see how we are investing in your success. AccreditationsVanArts is accredited by the Private Career Training Institutions Agency of BC (PCTIA) and has been awarded an Education Quality Assurance (EQA) designation by the province of British Columbia.
Read less