Program Description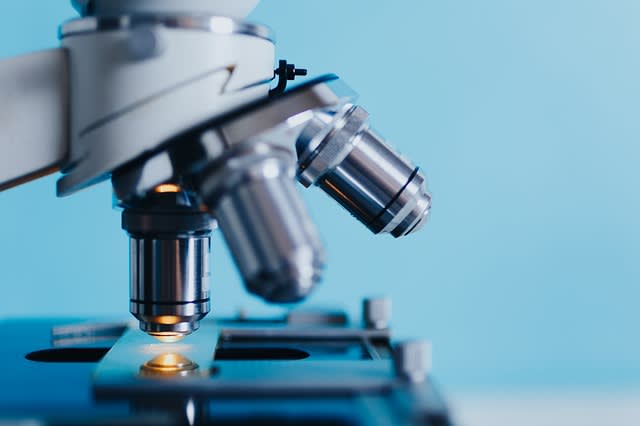 Overview
Bioinformatics is essential for analysis and interpretation of complex and large biological datasets generated by functional studies and high throughput technologies, such as next-generation sequencing. It is used to propose the next sets of experiments and, most importantly, to derive a better understanding of biological processes. Biological data and the databases storing them are increasing at an unparalleled rate. Experimental approaches to study the large data pool for knowledge discovery are time-consuming, costly and often impractical.
Through a combination of bioinformatics and experimental approaches, it is possible to select key experiments and help optimize the experimental design. Computer algorithms are increasingly used to speed-up the process of knowledge discovery by helping to identify critical experiments for testing hypothesis built upon the results of the computational screening.
The demand for skilled bioinformaticians and researchers who are capable of the above is increasing globally at a rapid rate. Such personnel who are able to master the world of biology and computing would be the key drivers of the New Biology of tomorrow, which will be more data and precision-driven.
The Perdana University School of Data Sciences, through its two Centres for Bioinformatics and Computing, provides a nurturing environment for students to prepare themselves for entering this rapidly expanding field.
The following are the key strengths of the School in the field of bioinformatics:
Highly qualified and published faculty with international exposure and experience
All the faculty collectively cover a broad range of current areas of research interest in life sciences
Success to key strategic partners from academia and industry who are thought leaders in the field
Access to computational resources, such as HPC/Grid clusters and a network of supercomputers
Through this short one-year postgraduate programme juxtaposed in between undergraduate and postgraduate MSc/ Ph.D. programmes, Perdana University aims to fill the unmet demand for competent bioinformaticians by offering this one-year Postgraduate Diploma in Bioinformatics programme. The over-arching goal of this programme is to empower bioscientists (students, researchers, and IT professionals supporting biologists) the ability to develop and/or apply innovative bioinformatics solutions to solve biological problems by providing them with the foundation necessary to manage and mine the wealth of available biological data for knowledge discovery.
The programme will provide a balance between theoretical understandings and practical skills, with sufficient exposure to research pipeline, from inception and critique of ideas to communication and defense of research findings. The curriculum is designed to be directly in line with the mission of the university in training professionals to help them acquire and create knowledge, think critically and achieve their full intellectual potential in order to better serve humanity, in accordance to the highest professional and ethical standards.
The uniqueness of the Programme
The first and only Postgraduate Diploma in Bioinformatics programme offered in Malaysia
A home-grown programme, in line with the roadmap for Bioinformatics of the Ministry of Science, Technology and Innovation, Malaysia (MOSTI)
The curriculum is aligned to the needs of the bioinformatics industry and the scientific community
A one year programme to bridge the gap between local Bachelors and Masters programmes in Bioinformatics
Low student numbers per intake for quality education
Students from pure biology, computer science or the life sciences background are encouraged to enroll to begin their journey into bioinformatics
Benefits of the Programme
Graduates will be able to:
Develop and apply innovative bioinformatics solutions to complex research problems
Further their education in bioinformatics or any field of life sciences (basic, applied or services)
Pursue better prospects in a career in life sciences, either in academia or industry
Curriculum Structure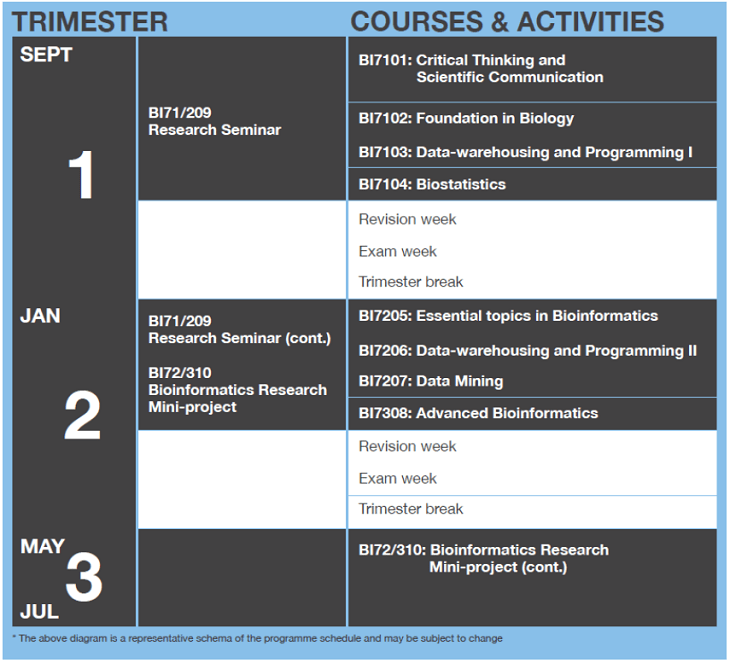 Facilities in the Programme
Computer laboratories with high-end workstations that are equipped with cutting-edge toolkits and resources will be used for the teaching and learning activities of the students. Students will have access to online databases and international journals as well as the latest in computing software to enhance their studies. They will also be supported by a virtual learning environment through which they will remain connected with their peers and instructors throughout the course of their education.
Last updated Nov 2018
About the School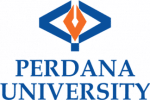 Perdana University, an initiative between Academic Medical Centre Sdn Bhd and the Public-Private Partnership Unit in the Prime Minister's Department, was officially launched in 2011. The current Prime ... Read More
Perdana University, an initiative between Academic Medical Centre Sdn Bhd and the Public-Private Partnership Unit in the Prime Minister's Department, was officially launched in 2011. The current Prime Minister of Malaysia, Tun Dr Mahathir Mohamad was the Founding Chancellor of the University. This strong partnership with the Malaysian government means that we are committed to delivering programmes of exceptional quality.
Read less