PGDip Physician Associate Studies
Read more about this program on the school's website
Program Description
Why choose this course
Our Physician Associate Studies PGDip course will teach you the skills you need to make an impact in this new, exciting position within public and private healthcare. It will enable you to develop the well-rounded knowledge and skills that modern practice demands and which potential employers search for.
You will be taught by academics with international recognition for their expertise in medicine, who will inspire you with their wealth of knowledge and experience.
What you will study
With an emphasis on studying, developing your clinical skills and placement experience opportunities, our course provides a natural step up from a successful undergraduate degree in biosciences, life sciences or health sciences.
This course will give you the skills you need to assess, diagnose and manage various medical problems as a self-assured, confident medical professional. Spending time with an experienced senior doctor, whether working under supervision or alongside your mentor, you will assist patients who present with numerous different conditions.
By the time you complete the course, you will be able to provide medical care to a standard as defined by the National Examination for Physician Associates, allowing you to work in either primary or secondary care.
What is a physician associate?
Physician Associates support doctors in the diagnosis and management of patients. As a physician associate, you might work in a GP surgery or be based in a hospital. Wherever you work, you'll have direct contact with patients.
You'll be trained to perform a number of day-to-day tasks including:
Taking medical histories
Performing examinations
Diagnosing illnesses
Analysing test results
Developing management plans.
Collaboration
This course is provided to you through a collaboration between Surrey and Health Education Kent, Sussex and also engagement with Brighton and Sussex Medical School, Canterbury and Christchurch University and the University of Kent.
Most of your teaching will be conducted by Surrey staff and local NHS clinicians who will motivate you and help drive your ambition.
We work with local NHS Trusts in the areas of primary and community care, acute care, secondary care and in the mental health sector. This has a number of benefits for learning, including work-based assessments and combined assessments which further develop your skills and help towards transforming you into a capable healthcare professional.
Surrey Health Partners
At Surrey, we form a part of the Surrey Health Partners Alliance, which brings together NHS Trusts in Surrey with the University to enhance learning and teaching, research and clinical practice.
Local Clinical Commissioning Groups and NHS Health Trusts which cover hospitals, community care and psychiatric care, are all represented fully within Surrey Health Partners.
Career opportunities
After your successful completion of our diploma course, you'll also need to sit the National Assessment for Physician Associates. This is set by the Faculty of Physician Associates at the Royal College of Physicians in London.
Passing the National Assessment will allow you to be put onto the National Register for Physician Associates so that you can practise clinically in the UK.
Career prospects
You will find career prospects for graduates are excellent in the UK. The UK Government has announced that it wants 1,000 physicians' associates available to work in general practice by 2020.
Studying to become a physician associate puts you in a great position, especially because of the predicted growth of physician associate roles across the NHS to fill important gaps in resources. By becoming a Physician Associate, you will progress in a position that is supported by the NHS and the Department of Health. Over 30 hospitals across the UK currently employ physician associates, and these numbers continue to grow at a promising rate. We, while working in collaboration with our partners, will help transform you into a Physician Associate who can make their mark in primary as well as secondary care.
Entry requirements
A minimum of a 2:2 UK honours degree in either Anatomical Sciences, Biochemistry, Biomedical Science, Biomedicine, Human Biology, Medicinal Chemistry, Microbiology, Neuroscience, Nursing (Adult, Child, Mental Health), Operating Department Practice, Optometry, Paramedic Science, Pharmaceutical Science, or Physiology, or a recognised equivalent international qualification. We will consider the following degrees: Audiology, Biological Sciences, Biology, Health Psychology, Pharmacy, Psychology or Sport and Exercise Science. We'll also consider relevant work experience.
GCSE English and Maths C (or equivalent) are also required.
Applicants who have started or completed medicine degrees are not accepted (Bachelor of Medicine, Bachelor of Surgery, MBBS).
Last updated Dec 2019
About the School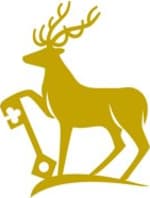 The University of Surrey was established on 9 September 1966 with the grant of its Royal Charter, but its roots go back to a late 19th-century concern to provide greater access to further and higher e ... Read More
The University of Surrey was established on 9 September 1966 with the grant of its Royal Charter, but its roots go back to a late 19th-century concern to provide greater access to further and higher education for the poorer inhabitants of London.
Read less