Program Description
You have an exclusive opportunity to join our most popular and successful course, already taught the third year in a row!
In this course, you will learn everything about online marketing to get you started. You will learn how to create a marketing strategy and various online marketing channels – PPC and RTB, social media, e-mail, affiliate, content marketing, and more. You will gain knowledge about SEO and web analytics, website development and implementation of online marketing, and also where to find the newest information, trends, and tools.
Description
I hate plain talking! This is the reason why I (the tutor) have decided to teach a seminar with cooperation with real businesses! I am going to introduce you to the world of online marketing, show you how the channels are connected and teach you how to measure everything you do online. See the Skills and Syllabus tabs for more information.
Schedule: Monday - Friday, 9:00 - 14:00
Credits: You will receive an official Certificate of Attendance upon completion of your course. Please inform the organizing staff if you require any extra supplements, such as the Transcript of Records. The student is eligible to receive up to 5 ECTS credits, however, please follow the instructions here and consult the acknowledgment process with your university in advance.
Price: Course fee includes the application fee, study materials, and afternoon/evening social activities and events, welcome and goodbye drink. Other expenses, such as transportation, meals, accommodation, insurance, personal expenses, extra activities (such as trips outside of town, entrance fees, some of the sport activities and rentals), and required equipment (i.e. personal laptop) are not included in the price.
Accommodation: For accommodation options, please visit the dedicated page.
Skills
Digital Marketing is a very broad mixture of marketing channels and people. After completion of the course, attendees will be able to:
Create an online marketing strategy
Understand various online channels including
PPC and RTB marketing
Social Media Marketing
E-mail Marketing
Affiliate Marketing
Content Marketing
Understand the basics of SEO and web analytics
Understand the process of website development and how to include online marketing channels.
Use the best tools on the market and where to find the latest information and updates.
Courses will be built on practical workshops on real company cases.
Prerequisites
Students must be intermediate in spoken English (B1).
For tasks to be performed in class they need to have access to a computer.
Basics of HTML programming may be an advantage but it is not necessary.
Course Outline
Day 1 - Introduction
Welcome ONLINE guys!
Introducing the world of online marketing and its endless possibilities.
Introducing the team project of this course – Make your own online company.
Let´s start with… blogging!
Day 2 – WordPress part 1
Basics of website development
Introduction to CMS – WordPress
Day 3 – WordPress part 2 + SEO
Creating websites for your team project
Basics of SEO
Day 4 – Social Networks part 1
Social Media Marketing.
Communication in the world of social media.
Using Facebook and Instagram for business purposes.
Day 5 – Social Networks part 2
Twitter, Snapchat, YouTube, LinkedIn, and the others
Creating a social media plan for your team project
Day 6 – Web Analytics
Introduction to web analytics
You cannot do marketing if you do not know how to measure it!
Google Analytics
Day 7 – PPC in Facebook
Introduction to Facebook Ads Manager
Measuring campaigns on Facebook
Creating a campaign in Ads Manager
Day 8 – PPC in Adwords
PPC and RTB.
Creating a campaign in Adwords (and Bing)
Retargeting and Remarketing
Day 9 – Email Marketing
Introduction to email marketing
How to use MailChimp
Creating your own email campaign
Day 10 – Big final
Basic of IT Project Management
Presentation of your team projects
Graduation ceremony
*Program/Course Outline is subject to change.
Last updated Feb 2019
About the School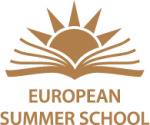 European Summer School takes place in Prague, both modern and historical capital of the Czech Republic.
European Summer School takes place in Prague, both modern and historical capital of the Czech Republic.
Read less