One Semester Filmmaking Course
Program Description
Do you have a free semester on your hands? Are you fed up with online courses? How about coming to FAMU to pursue a hands-on filmmaking course at one of the oldest and best film universities in the world?
Visit course site directly or continue reading:
This is an opportunity to:
write and produce a short movie
try working as both a cinematographer and a director
visit Europe, get out of your comfort zone and experience a new culture
make new friends and create amazing memories
FAMU Prague has over 20 years of experience with English language filmmaking courses, organized independently and also provided for US Institutions of Higher Education. This fall, FAMU opens up a new intensive filmmaking course for individuals.
The course is based on an academy approach that involves intensive mentoring
by a team of experts from different departments of FAMU – Screenwriting,Directing, Cinematography and Editing.
There are two levels of the filmmaking course:
L1: Beginners
L2: Intermediate to Advanced
The final part of the course is the production of your own short film (5–8 minutes).
What to expect during 12 weeks of the course
Practical experience
You will experience a set of hands-on modules, working with 16 mm film stock, including film developing and flat-bed editing. You will practice how to light a scene, learn elementary principles of film sound, and other necessary processes that come with making a short movie.
Script Lab – Development of your movie
During the script lab you will explore the dramaturgical perspective of film-making, understand diverse narrative techniques, structures and genre forms. Throughout the course you will be guided by a mentor who will help you develop your final movie.
Directing
You will learn the fundamentals of film language and grammar, and establish basic knowledge of the craft, by developing your own project and working collaboratively on your classmates' projects.
Working with actors is another part of directing, and you will be introduced to principles every week in specifically focused classes.
Cinematography
Film is a visual medium and therefore it is important to understand how to convey your message through images. You will learn about shot sizes, axis rules, angles, color as well as practical knowledge of cameras, lenses and lighting.
Production
To ensure the production itself is as smooth as possible, you will be working with a professional production manager. They will be your partner from early in pre-production, guiding you through and helping you find the right cast, locations, props and costumes.
Post-production
You will learn the essentials of editing, both image and sound,and you will work closely with a professional colorist and a sound engineer/designer.
Academy Approach to the Process
Our mentors will work closely with you on your ideas in a collaborative process. We expect our students to be open towards both success and failure and we encourage them to not be afraid of making mistakes, as mistakes are an inevitable part of any creative process. Understanding and experiencing failures are an essential part of learning.
Final screening
Your movie will be screened in front of your classmates and a FAMU Faculty Jury. You will receive feedback from the members of the jury.
Experience filmmaking in Central Europe
The Czech Republic is one of the best places to make a movie when in Europe. We're situated in the heart of Europe and have a long filmmaking tradition.
Prague itself is a stunning city to visit. From the amazing historic landmarks through the beautiful parks and old narrow streets, to modern apartments and beautiful cafés. What's not to like?
And our filmmaking records speak for themselves – throughout the last 20 years, films and TV series, such as Blade II, The Bourne Identity, Van Helsing, Casino Royale, Wanted, Mission Impossible, Snowpiercer, Carnival Row, JoJo Rabbit, Spider-Man, The Letter for the King or The Wheel of Time were all made here.
Accommodation in Prague
FAMU provides the housing in cooperation with our partner North Carolina State University in Prague.The housing service includes the staff support, providing:
orientation for students to Prague: health care, public transportation and how to get around Prague, general information about Prague, health and safety, mental health and diversity
dorm check-in/check-out (airport pick-ups can be arranged for an additional charge)
a dedicated staff member for regular daily contact
staff at student lounge in the dorm for office hours 2x a week
emergency phone response 24/7
incident reporting for US institutions and title IX response
Approximate price for housing provided by NCSU is 50 000 CZK (2 200 USD). Alternatively, students may choose to rent their own accommodation in Prague.
Last updated Oct 2019
About the School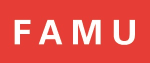 Vibrant Historical City In The Heart Of Europe — 5th Oldest Film School In The World — One Of The Best Places On Earth To Study Cinema. Its graduates include many influential filmmakers and scriptwrit ... Read More
Vibrant Historical City In The Heart Of Europe — 5th Oldest Film School In The World — One Of The Best Places On Earth To Study Cinema. Its graduates include many influential filmmakers and scriptwriters, many known within an international context, Oscar winners and laureates of international film festivals.
Read less