Read more about this program on the institution's website
Program Description
Earn U.S. Credits Virtually This Summer
Get ahead! Earn extra credit through a globally recognized U.S. education program this summer on our Virtual World DiscoverIES program.
Just picture it: one day you're exploring business ethics with a professor in London and the next it's Japanese pop culture from Tokyo, studying alongside classmates from the U.S.'s highest-ranked colleges and universities. This is what it's like to take a course or two (of your choosing!) from IES Abroad's most popular centers around the world this summer.
Learn more about how you can discover the world through IES Abroad.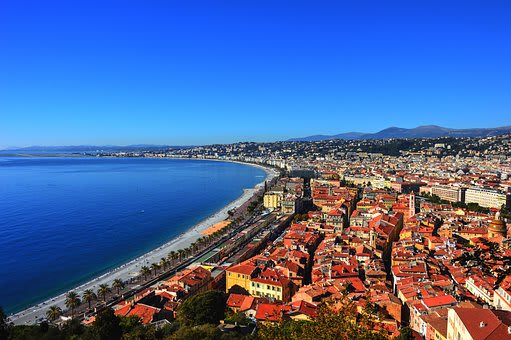 Why Nice?
The idyllic lifestyle along the French Riviera makes traveling along the coastline one of life's great pleasures, with Nice conveniently located between Cannes and Monaco. But did you know that Nice is also close to Sophia Antipolis, Europe's well-known science park that houses more than 1,300 international companies in the information and communications technology, biotechnology, and research? This park is also known as the French Silicon Valley and is where you'll be taking your classes at SKEMA Business School.
What You'll Study
This is your opportunity to live and learn alongside students from France and around the world by directly enrolling at SKEMA (School of Knowledge Economy and Management) Business School. SKEMA, which has AACSB and EQUIS accreditation, is consistently ranked as one of the best European business schools by the Financial Times annual ranking. Known as a global business and research school, SKEMA follows three knowledge economy themes: internationalization, sustainable performance, and entrepreneurship and innovation. SKEMA's business campus is located in the heart of Sophia Antipolis, where you will enroll in a wide variety of English-taught Business courses.
Daily Life
The French Riviera will be your classroom. Involvement in the local community or SKEMA student clubs will enrich your learning experiences and provide excellent opportunities for cultural integration.
IES Abroad Nice is dedicated to enhancing your study abroad experience with superior services and opportunities to fully experience life in and around Nice. Be sure to take part in the many activities and cultural events we organize, like cooking classes, food tours, yoga classes, field trips, and more for a chance to win a glamorous, all-inclusive night out in nearby Cannes.
We want you to feel at home in France, so we do everything we can to help you integrate. Our housing options in Nice, about an hour from Sophia Antipolis, provide you with ways to meet and make new friends, while our cultural events familiarize you with the French Riviera.
Academics
Our mission is simple: to provide you with the highest quality academic and cultural experiences abroad possible. That's why we partner with SKEMA Business School.
About SKEMA Business School
Located in Sophia Antipolis, SKEMA Business School is a global business and research school for students interested in entrepreneurship and innovation and business programs. SKEMA is comprised of three knowledge economy themes: internationalization, sustainable performance, and entrepreneurship and innovation.
With high Financial Times rankings (6th in MSc Financial Markets & Investments and 25th in Master of Management worldwide), AACSB and EQUIS accreditation, SKEMA Business School gives international students the tools they need to be current in the competitive global market.
SKEMA's Sophia Antipolis campus is home to approximately 1,920 students every year, 43% of whom are international. This campus is one of SKEMA's six campuses worldwide, including France, China, Brazil, and the United States.
Courses
You take 15-19 credits per semester. Classes range from 1-4 credits, with most courses being 3 credits each.
2019-2021 SKEMA Course Catalog
2019-2021 SKEMA Course Descriptions
Advising & Support
In a direct enrollment program, you are enrolled as a full-time student at one of our international partner institutions. Even though your local host institution is where you'll take your classes, we're still here to fully support you.
Advising
Choosing and directly enrolling in courses abroad can be confusing and overwhelming—we offer you predeparture advising that's specific to your needs. Our goal is to provide support and guidance throughout your application and enrollment process.
But our advising services don't stop there. While you're in Nice, our staff is available to help you transition into your new home.
On-Site Staff
As an IES Abroad student directly enrolled at Université Nice Sophia Antipolis, you have access to the IES Abroad Nice Center and staff who are specifically dedicated to your needs. Our on-site staff work with you and your local institution to answer any questions about academic requirements, housing, or well-being and safety.
Support
Our support services for direct enrollment students are specifically designed to help you achieve your study abroad goals. We know studying abroad is an adventure, and, at times, you may need help or just someone to talk to— that's why our staff is there for you.
Field Trips & Events
Even though your adventure starts in Nice, our field trips and course-related trips take you beyond the city to discover the culture and traditions of your host country and beyond. These trips are partially subsidized by IES Abroad. Here are a few possible destinations.
Marseille
3 Days | Fall & Spring
Explore France's second-largest city and the biggest Mediterranean port. With its diverse population, you'll learn about the immigrant experience in France, as well as the maritime heritage of this old city's picture-perfect Vieux Port (Old Port).
Coeur Riviera
1 Day | Fall & Spring
Explore the French Riviera between Nice and the Italian border, including forts, perched villages, and seaside resort towns.
Italian Border Towns
1 Day | Fall & Spring
Visit a few off-the-beaten-path Italian medieval villages, including Bussana Vecchia, Rocchetta Nervina, and Dolceacqua.
Note: IES Abroad field trip destinations, activities, and lengths of stay may vary according to term and availability.
Course-Related Trips
Course-related trips are organized as an integral part of the IES Abroad courses and contribute to a general knowledge of French culture and society. Participation is based on course registration. Students not enrolled in these classes may participate (on a space-available basis) for an additional cost. Possible course-related trips are listed below:
Sospel
Visit the historic village of Sospel, tucked away in the mountains along the French-Italian border. You will have the opportunity to harvest the local olives that are sent to the mill to produce olive oil.
Ventimiglia
Ventimiglia is the first town across the border from France to Italy. The charming Riviera town is also a frontier of the immigration crisis. You will visit the Italian Red Cross and learn about their humanitarian relief efforts.
Daily Life
Part of making you feel at home in the French Riviera is doing our best to help you feel safe and cared for. Whether it's the orientation program that prepares you for what's ahead, your housing that is well-located and comfortable, or the field trips that take you to places off the beaten path—we're all about our student services.
Orientation
The program begins with an orientation that introduces you to the IES Abroad Nice staff, your fellow students, and the city and culture of Nice. One day will be spent touring the beautiful region of Provence, with stops at medieval villages, a guided tour of a candy factory, a trip to a working perfumery, and more.
Our Comprehensive Orientation & Re-Entry Experience (CORE™) begins right when you arrive and continues through the semester with activities focusing on academic and cultural adjustment. Detailed information about housing, public transportation, culture, health and safety, and other important topics are also covered.
Following IES Abroad orientation, you begin a short orientation program at SKEMA Business School, where you will meet other students and learn about academics and student life.
Housing
We want to make sure that your greatest challenge is deciding which landmarks to see first or discovering the best café—not finding a place to live where you feel comfortable. We do our best to locate housing that is reflective of how the local students are living. Our goal is that when you leave Nice, it will feel like home.
Homestays – Live in a French home in Nice with a local family. One or two students live in each home. You are provided with breakfast daily and five evening meals a week. Laundry and WiFi are included.
Apartments – Apartments are available throughout the city. The fully equipped apartments house other IES Abroad students. Washing machines are available in or near the building. No meals are provided.
Residence Halls – The Student Factory is a 15-minute walk from the IES Abroad Nice Center. These private studio rooms feature a fully equipped kitchenette and en suite bathroom. Laundry facilities are located on-site. No meals included.
Extracurricular Activities & Cultural Events
Redefine the way you live and learn in Nice through our cultural events, such as:
Visits to local art museums
Tour of a perfumeries
Regional cooking classes
Kayaking
Volunteer opportunities
University Clubs & Events
While you're in France, getting involved in a social or sports club is a great way to meet local students. SKEMA offers more than 65 student associations, including arts and culture, environment, high tech, international, and sport clubs.
Cost
Consider these prices as a starting point. We encourage you to contact your study abroad office to determine the actual cost to you when factoring in financial aid, scholarships, your home school policies, and other factors.
Spring 2020
| | | | | |
| --- | --- | --- | --- | --- |
| Term | Tuition | Housing | Insurance | Total |
| Spring 2020 | $13,210 | $4,095 | $230 | $17,535 |
Academic year
| | | | | |
| --- | --- | --- | --- | --- |
| Term | Tuition | Housing | Insurance | Total |
| Spring 2020 | $23,295 | $8,085 | $455 | $31,835 |
Scholarships & Aid
Program-Specific Scholarships
Robert McNeill Need-Based International Business Scholarship
Up to $3,000; awarded to 2 students each year.
This scholarship is named in honor of Robert McNeill, a member of the IES Abroad Board of Directors for 25 years (6 years as Chairman). Open to students who have an interest in international business. Majors might include management, marketing, economics, finance, international relations, and social and behavioral sciences.
Dr. William Louis Gaines Need-Based History or International Relations Scholarship
Up to $1,875; awarded to 4-6 students each year
This scholarship is named in honor of Dr. William Louis Gaines, President of IES Abroad from 1974-1992. Dr. Gaines was dedicated to strengthening IES Abroad's academic framework, broadening the scope of IES Abroad locations, and securing the financial foundation of the organization.
Open to students majoring in History or International Relations.
Study Abroad Scholarship for Future Engineers
Up to $10,000; awarded to 6 students each year.
The Study Abroad Scholarship for Future Engineers was established by an anonymous donor to encourage more engineering students to have the enriching, life-changing experience of study abroad.
Our Center
The IES Abroad Center is strategically located in the heart of Nice and near public transportation. Features include:
High-speed Internet
Classrooms
Offices
Student Lounge & Resource Room
Printer access
Last updated May 2020
About the School
Everything we do is about the IES Abroad student. Our profoundly passionate team of study abroad professionals believes in creating once-in-a-lifetime educational adventures that transcend expectation ... Read More
Everything we do is about the IES Abroad student. Our profoundly passionate team of study abroad professionals believes in creating once-in-a-lifetime educational adventures that transcend expectations. Our goal is to rock the world of some 6,000 study abroad students every year.
Read less
Chicago ,
Amsterdam ,
Arles ,
Auckland ,
Barcelona ,
Beijing ,
Berlin ,
Buenos Aires ,
Cape Town ,
Christchurch ,
Dublin ,
Freiburg ,
Granada ,
London ,
Madrid ,
Milan ,
Nagoya ,
Nantes ,
New York ,
Nice ,
Paris ,
Oxford ,
Quito ,
Rabat ,
Rome ,
Salamanca ,
Santiago ,
Shanghai ,
Siena ,
Sydney ,
Tokyo ,
Puerto Ayora ,
Vienna ,
Hong Kong ,
Puerto Baquerizo Moreno ,
Cambridge
+ 35 More
Less
Accreditations