Program Description
A Level Business starts by teaching students the practical steps of starting up a small business. It finishes by discussing the detailed issues involved in running a large corporation like Dell Computer Plc.
What is Business at DLD?
Part of the Faculty of Social Sciences, A Level Business at DLD College allows learners to develop a holistic understanding of organisations in various business sectors and environments, drawing on local, national and global contexts. We embrace creativity and work to inculcate a measured approach to tackling questions that ultimately lead to justified judgments that avoid the 'one-size-fits-all' approach.

Learners will apply a number of analytical techniques such as break-even analysis, investment appraisal tools and ratio analysis in order to investigate business opportunities and problems. They will be equipped to determine appropriate business strategy in a range of contexts. Business Tutors at DLD aim to create an atmosphere that is dynamic in terms of its delivery of subject material, stimulating and one that nurtures an awareness of events and issues within the global commercial environment.

Students in the first year of the programme will all work towards the AS qualification. The content of the first year forms the foundation of the Eduqas A Level that is completed in the second year.
In today's digital age, it is essential for learners to future-proof their education.
In addition to the common Key Components Strand, students will study the following subject components:
Music Subject Components
MUSIC THEORY (FACULTY OF CREATIVE ARTS)
The ABRSM (Associated Board of the Royal Schools of Music) is one of the oldest and most respected examining bodies in the world and grade 8 theory is accepted by universities and conservatoires as an alternative to A level. Students will be taught Grades 5-8 music theory individually by our Royal College and Royal Academy of Music trained staff and are able to sit exams twice a year (November & March). Grade 5 theory is required before you can take practical music exams and UCAS points are awarded for grades 6-8.
Harmonic vocabulary & modulation
Harmonic vocabulary & modulation
Four-part writing / keyboard style & figured bass
Completion of outline in given style
Score reading & focus on context
MUSICAL ANALYSIS (FACULTY OF CREATIVE ARTS)
This is an intensive course providing an overview of the history of music from 1770 until 1910. Students will be taught how to use the standard music vocabulary to analyse music. This is internally examined in mid-January.
Introduction to aural skills and analysis
Stylistic features of each musical period
Key composers
The symphony
Assessment Method: External certification
PERFORMANCE SKILLS (FACULTY OF CREATIVE ARTS)
Students will have individual lessons on their principle instrument/voice as well as on a secondary instrument/voice to prepare them for the ABRSM practical grade exams.
This is externally examined by the ABRSM in March/April and June/July.
Grade 8 or Diploma examination preparation in principle instrument
Grade examination preparation for secondary instrument
Preparation for aural examination for practical grades
Alexander Technique lessons (certificated and taught externally)
Compulsory attendance to one extracurricular musical activity (ECA)
Assessment Method: External certification
COMPOSITION (FACULTY OF CREATIVE ARTS)
Composition is a must-have skill for music undergraduates in the UK. Successful students will need to demonstrate technical proficiency and creativity.
This is internally examined in May.
Writing a composition to a set brief
Using Sibelius software to control the musical elements
Producing professional looking scores of music
Writing a composition in free style
Assessment Method: Written exam
Music specific entrance requirements: Students should be currently working towards Grade 8 standard at Distinction level or the equivalent.
Entry Requirements for International Students
To study A Levels, your current or pending exam results should be equivalent to or higher than GCSE (General Certificate of Secondary Education) in at least 5 subjects and a minimum level of English equivalent to IELTS 5.0.

At the start of each academic year of study students following an A-Level course without a pass at grade C in GCSE or IGCSE English Language or with an Academic English score below 6.5 overall must join an Academic English training course for the duration of the academic year which will be timetabled alongside A-Level lessons.

If your level of English is not sufficient to meet the entry criteria for the A-Level programme you will normally be offered a place on the Abbey DLD Colleges One Year Pre-sessional (Pre A-Level) in order to bring your English skills up to the required level.
Student Story
"The Music Department helped me to develop my skills in composition, performance and general musical understanding. As a composer/pianist, I found the programme very useful and flexible. The tutors really care about students, and if something is not understood, the tutor will continue until you get it."
Mikhail Bozylev, DLD College London Alumnus
Last updated Feb 2019
About the School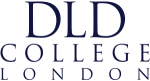 DLD is the oldest and one of the most prestigious colleges in the UK, which, since its foundation in 1931 has built a strong reputation among students, parents, schools and universities.
DLD is the oldest and one of the most prestigious colleges in the UK, which, since its foundation in 1931 has built a strong reputation among students, parents, schools and universities.
Read less