Monash University Foundation Year Program (MUFY)
Home ›
English ›
Monash University Foundation Year Program (MUFY)
Program Description
The Monash University Foundation Year (MUFY) is an academic bridge for students to transition successfully into undergraduate studies at Monash University and other universities. As the only provider of the MUFY programme in Malaysia, Sunway College MUFY is positioned strategically for students wishing to prepare themselves for an undergraduate degree at Monash University.
The MUFY programme fosters personal and social growth as well as an appreciation for lifelong learning. It is designed to provide students with interdisciplinary knowledge and skills delivered in a student-centered learning environment, enabling them to successfully pursue undergraduate studies at Monash University or any tertiary institution.
MUFY is a non-discipline specific foundation programme allowing students the option of a broader pathway to any university course of their choice. The semester study mode of the MUFY programme allows students to complete half of a subject (Unit 1) in a semester before undertaking the second half (Unit 2) in the next semester. This method reduces the pressure of preparing for a single final examination at the end of the programme.
The MUFY learning outcomes aim to deliver:
Disciplinary knowledge of academic studies pursued
Ability to apply practical skills learned in progressing to tertiary education
Ability to relate to social responsibilities, personal identity and cultural awareness in a global context
Demonstration of moral/ethical values and professional attitudes
Critical thinking abilities and flexibility in different ways of thinking
Ability to communicate articulately through the use of the English Language and work independently and/or interdependently in team
Ability to apply ICT skills and take responsibilities for one's own learning
Enterprise skills that support sustainable goals
Structure
MUFY is a two-semester programme which is available across multiple intakes and offered in two formats:
The Standard programme, commencing in January, March and July. Students study 4 units in semester 1 and another 4 in semester 2.
The Intensive programme, commencing in August. Students study 3 units in semester 1, and 5 units in semester 2.
MUFY is delivered in a blended learning format which combines face-to-face instruction with self-directed learning delivered on an e-learning platform. To cope with this learning approach, students are advised to bring their own electronic device i.e. laptop or tablet.
Assessment and Examinations
Students are assessed through a mix of coursework (e.g. assignments, class tests, research projects, presentations) and final examinations. Coursework constitutes 70% of the total score while the remaining 30% is based on final examinations.
Choice of Subjects
Language
MUF0011 English 1 (Compulsory)
MUF0012 English 2 (Compulsory)
Business
MUF0021 Accounting 1
MUF0022 Accounting 2
MUF0061 Economics 1
MUF0062 Economics 2
Computer Science
MUF0051 Information and Computer Technology 1
MUF0052 Information and Computer Technology 2
Mathematics
MUF0101 Advanced Mathematics 1
MUF0102 Advanced Mathematics 2
MUF0141 Fundamental Mathematics 1
MUF0142 Fundamental Mathematics 2
MUF0091 Mathematics 1
MUF0092 Mathematics 2
Sciences
MUF0031 Biology 1
MUF0032 Biology 2
MUF0041 Chemistry 1
MUF0042 Chemistry 2
MUF0121 Physics 1
MUF0122 Physics 2
Social Sciences
MUF0131 Globalisation 1
MUF0132 Globalisation 2
MUF0151 Contemporary Issues 1
MUF0152 Contemporary Issues 2
* The Programme reserves the right not to offer a unit if less than ten students enroll for the unit
Entry Requirements
Passed SPM, O-level or equivalent with minimum ve (5) credits including English (or a minimum IELTS score of 5.5*)
Duration
1 year
Intakes
January / March / July (Standard)
August (Intensive)
Examinations
June and November
Last updated Apr 2018
About the School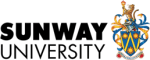 For almost 32 years Sunway University has established a reputation both in Malaysia and overseas, as an inspiring educational leader. Perfectly harnessing the highest quality of academic personnel and ... Read More
For almost 32 years Sunway University has established a reputation both in Malaysia and overseas, as an inspiring educational leader. Perfectly harnessing the highest quality of academic personnel and an exceptionally diverse range of programmes any global educational powerhouse would be proud of.
Read less