Mobile Applications Development Foundation Degree (FdSc) Validated by the University of Salford
Home ›
Mobile Applications Development Foundation Degree (FdSc) Validated by the University of Salford
Program Description
What's the Mobile Applications Development Foundation Degree (FdSc) Validated by the University of Salford course about?
This course is for students who want to work in the mobile apps development industry. The course will equip students with the knowledge and tools employers are looking to recruit.


Students will gain skills and knowledge that will enable them to use and work with leading industry mobile operating systems which could possibly include IOS, BlackBerry, Symbian, Android and Windows Mobile. Students will take in an interactive role in developing applications which will provide students with the confidence when working for an employer in the mobile platform arena. As part of the application development process, students will learn various programming languages suited to the mobile device, such as Java for Android devices and the use of databases such as SqlLite. Students will also appreciate how interfaces are developed for various mobile devices that can be cross portable across other mobile devices as well as how mobile devices communicate with a range of network technologies including wireless.


With the modern trend of computing now being aimed at mobile devices, the primary focus of this foundation degree is in the development of business centered applications ('apps') and multimedia apps.


Students at The Manchester College will have access to the most advanced and up-to-date industry-standard computing facilities.


This course has been developed in partnership with various mobile vendors to equip students with the skills and knowledge employers need for a range of professional IT careers related to mobile development. It is also designed to promote and develop a broad range of skills, personal qualities and approaches that will provide a platform for further study, successful career advancement and lifelong learning.


The course is delivered either two years full-time over three days for 15 hours or part-time in the evenings for 8 hours over three years with an option to fast track to allow completion in two years.


- Fundamentals of programming
Students will gain an understanding of the programming required to create mobile and PC applications. Students will learn the basics of Objective-C, Java, C++ and C# as well as gain an understanding into the development environments that are used in order to create applications


- HCI and Multimedia design
This module will show students how to design graphical user interfaces for software applications and how to create graphics and use music within their applications.


- Advanced Database development
In this module students will learn how to create databases and how to connect them to applications. The module will also show students how to separate business logic from application logic and create three-tier applications with database functionality such as stored procedures being stored within database servers (Business logic) and how these procedures are called using code (Application logic).


- Mobiles and wireless technology
This module will look at the different types of network technologies and how to connect to mobile devices either using ad-hoc or different protocols such as wireless, blue-tooth and http.


- Fundamentals of Mobile Platform development
This module will use the understanding students have gained form the programming module to allow them to create applications for mobile devices. Students will learn how to use XCode and interface builder to create applications for iOS and how to use Eclipse and the latest Android SDK to create Android applications.


- Web Applications for Mobile Devices
Students will learn how to design scalable web applications for mobile devices, this will include creating web services and REST services.


Assessment makes use of a range of activities, including reports, oral presentations, group work, practical assignments, time constrained tests, peer assessment and live industry briefs.
Last updated Jan 2018
About the School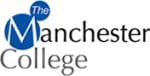 We are one of the largest organisations of our kind in Europe. We have around 5,000 employees working across more than 20 locations providing learning and skills to over 80,000 learners and 3,000 empl ... Read More
We are one of the largest organisations of our kind in Europe. We have around 5,000 employees working across more than 20 locations providing learning and skills to over 80,000 learners and 3,000 employers across the UK.
Read less