Program Description
What Medical English Is; What Medical English Isn't.
Medical English is an After-School Course designed to teach students common English medical terminology as used in a variety of settings. In addition, teachers will highlight some of the ways in which medicine and public health services are conducted differently here in the US from in many other countries. Students will learn vocabulary needed when greeting patients, discussing symptoms and diagnosed with them, as well as the language used in discussing prognoses. Medical English is not a medical course, but an English course, and therefore, students can expect their instructor to focus on medical language and common medical situations rather in general terms, rather than in detail.
Who Teaches Medical English?
Medical English is taught by an experienced English language instructor. Although this course is not taught by someone with a medical or diagnostic background, it will be taught by a skilled NESE teacher who is able to give you a strong understanding of medical language.
I Am A Doctor/Nurse/Medical Technician In My Country. Is Medical English Right For Me?
Because the instructor of this class does not have a medical background, you can expect to know more about medical matters, anatomy and physiology, and treatments than your instructor does. However, you will benefit greatly by learning US medical terminology and appropriate language for use in a range of situations. Although Medical English is not an introductory medical course, it is appropriate for those who plan to study medicine in the future.
How Do I Register For Medical English?
To register for the course, simply go to NESE's Admissions Office. Please note that a minimum of five students must register for Medical English or the class with be cancelled. In the case of cancellation, a full refund will be given. Please be advised that completion of Level 7 or initial placement into NESE's Level 8 is required to take this course.
Last updated Jan 2020
About the School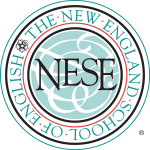 Located in Harvard Square, One of the Most Dynamic Student Centers in the United States Surrounded by Harvard University Founded & Managed by Harvard-Trained Educators Classes Divided by Level AN ... Read More
Located in Harvard Square, One of the Most Dynamic Student Centers in the United States Surrounded by Harvard University Founded & Managed by Harvard-Trained Educators Classes Divided by Level AND Subdivided by Age Programs for Students, Professionals, & Seniors Small Classes Grammar & Idioms Reading & Writing Conversation & Listening Intensive TOEFL Preparation Business English Legal English University Preparation Pronunciation, and More… College Counseling, Conditional Acceptance & University Placement Service Admittance into Colleges and Universities without TOEFL Choice of Homestays or Student Residences throughout the Year - Residences Divided by Age On-Line Programs
Read less