Program Description
International Mediation School
The International School Mediation - EIM is an innovative development program of mediation practices and collaborative practices in Brazil. Developed by dialogue and AMBRA College Institute, the focus is the development of skills and abilities from four areas: management, legal, technical and practical.
The goal is to train a new generation of professionals committed to leading the transformation of how conflicts are resolved in Brazil. Through Premium Certification in Mediation, the participant will be fully entitled to the following:
Apply the main mediation techniques used in the country which has the most developed mediation of the world (United States);
Develop strategic and sustainable way skills and mediation skills and collaborative practices in public and private institutions;
Using the tools of mediation and collaborative practices based on trading strategies and neurolinguistic programming;
Create means to spread the dialogue as a conflict resolution tool based on different media (books, articles, legislative proposals, interviews, etc.);
Building the academic authority in the area of ​​mediation and collaborative practices.
American certificate Your certificate will be valid in the United States (specialization) And Brazil (improvement).
Simultaneous translation The whole course is in English and Portuguese, with simultaneous translation for understanding.
Classes of excellence Watch online and face of Brazilian teachers and American with extensive experience in conflict resolution.
Focus on mediation and collaborative practices Learn everything you need to develop appropriate conflict solutions.
networking Develop partnerships, strategies and projects for the solution of conflicts in their public or private career.
Site visits Visit mediation centers and other areas of conflict resolution in the US focused on trading.
How it works?
EIM has a unique training methodology with a high pedagogical sophistication. You will learn tools and techniques that have credibility and consistency, and have proven results. Classes are highly participative and anchored links between theory and practice and with concrete and paradigmatic cases.
Premium Certification in Mediation has the total workload of 220H (two hundred and twenty hours) in the following format:
online courses (130 hours): can be performed from anywhere, according to their availability until 12.12.2017 (can be anticipated at your option), being necessary to send by e-mail writing activity for evaluation of faculty;
face module in Orlando, USA (42 hours): these are theoretical and practical between days 04 and 08/09/2017 with on-site assessment;
Final work - Strategic Planning mediation (48 hours): is performed to participant's path of consolidation in the course and must be delivered according to its availability until 12.12.2017 (can be anticipated at its discretion).
If you only want to attend the international module in Orlando, the enrollee will receive a certificate of participation.
Last updated Mar 2020
About the School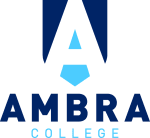 "A faculdade americana que fala Português"
"A faculdade americana que fala Português"
Read less