Program Description
The Master's course has a dual theoretical-practical approach based on specific professional roles current required in the sector. The objective of the course is to train cultured and experienced managers who are able to keep up with the innovation and significant changes happening in the sector.
Context
Events management is a rapidly growing and very complex field within the service sector not only for its recreational qualities but also for its power of communication. The great strength of this business sector is that a well-organised event is capable of satisfying guests and participants on multiple levels – an event is not only a diversion for its participants but a tool capable of unifying large bodies of young people around a specific event, and at its best around a specific idea. For this reason, it needs efficient and serious management that exploits all its specific meanings and all its potential actions.
In this sense, Italy continues to stimulate the collective imagination on an international level because of its history, art treasures and lifestyle, creating a valuable resource through tourism that contributes largely to the economy of the country. This is the reason why it is increasingly important to find and educate professional workers with an entrepreneurial approach to the management of events. Despite this, there hasn't been any renovation or updated campaigns focused on the required knowledge and necessary skills for working in this important sector.
Objectives
This Master's course has a hands-on approach conceived around the various professional workers profiles currently required in the performing arts sector. The main task of this course is to provide the required knowledge and skills used in the organisation of different types of events. In order to achieve its educational goals, the course programme is delivered through a series of tutorials and seminars, including case studies, which aim to prepare students by means of various practical sessions in the management and the promotion of events and shows in the following sectors: dancing and ballet, theatre, cinema, music concerts, opera and multisectorial festivals. Thanks to direct personal contact with sector experts the course provides a series of selected skills and tools to be used in the very complex real working organisational sector of the organisation of performing arts events.
Professional Profile
The professional profile defined by this course is that of a manager with a high grade of cultural experience and with good specific knowledge which covers various types of skills and resources such as marketing, communication and management of performing arts events respecting current sector laws and regulations.
Students will be able, at the end of the course, to draft and enact proper territorial communication plans including press releases, press conferences and advertising campaigns. They will also be able to manage fundraising campaigns, budgeting actions, contracts and relationships with artists, events managers and agencies. They will also develop the right skills and competences to manage various technical aspects such as audiovisual and light and sound equipment.
Term Dates, Hours and Location
First session (12 October 2015 – 26 March 2016): theoretical sessions, project work sessions, technical visits, practical training, conferences and technical meetings, seminars, visiting professor sessions, research and documentation, intermediate checking and evaluations.
Project Workshop to create, organise and promote a performing arts event.
Second session (29 March 2016 - 29 July 2016): at least a 4-month practical internship that can be carried out in Italy or abroad. Final exams.
Participants
Admission to the course is for:
Italian graduates of the "vecchio ordinamento didattico" (before the University reform act of the Academic Year 2001/2002) in Literature, History and Conservation of Cultural Heritage, Cultural Heritage Technician, Architecture and similar degrees.
Italian graduates of the "nuovo ordinamento didattico" in all the degrees included in the following list: Science of Cultural Heritage, Technologies for Conservation and Restoration of Cultural Heritage, Conservation and Restoration, History of Art and similar degrees, Tourism Science applied to Cultural Heritage, Economy of Territorial Tourism, Communication and Management of Art and Culture Markets and similar degrees;
International graduates in equivalent degrees coming from international universities. Please be aware that this course is taught in Italian. A B2 level in the European Common Framework is required before beginning the course. Language support is available during the course. Please contact the Secretariat for advice about intensive Italian language programmes.
Graduates in other degree courses, with advance approval of the Scientific Committee.
Last updated Feb 2018
About the School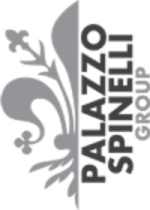 Palazzo Spinelli Non Profit Association was founded in 1998. Palazzo Spinelli's aim is to safeguard world cultural heritage by promoting, organising and managing initiatives for the study, conservatio ... Read More
Palazzo Spinelli Non Profit Association was founded in 1998. Palazzo Spinelli's aim is to safeguard world cultural heritage by promoting, organising and managing initiatives for the study, conservation, restoration, promotion and fruition of cultural and artistic heritage.
Read less