Masters in Management of Cultural Heritage
Home ›
Courses ›
Masters in Management of Cultural Heritage
Program Description
The Masters aims to prepare graduate applicants who intend to work in the cultural heritage sector. It equips students with a perfect balance of academic and vocational skills with a practical and experienced approach.
Context
In the last few decades, museums, art work and cultural heritage generally had never aroused much interest and had no social relevance until the first art collection in the 18th century. The number of audiences who have a growing sensitivity and interest in cultural heritage have risen significantly, due to the establishment of new museums, renovations of historic buildings, the proliferation of temporary exhibitions, the rise of new forms of cultural tourism, and the restoration and conservation of cultural amenities. In the face of this phenomenon, there have not been a renewal of forms in the financing and management of facilities devoted to providing more complex and varied services to the public. Also, if Italy is considered to be a model in regards to the initiatives of conservation and restoration of cultural heritage artworks, then there is an undeniable gap between Italy and many industrialized countries, in terms of marketing, communicatio, realization and management strategies.
Objectives
The Master aims to prepare students intending to work in the cultural heritage sector, focusing on the specific areas neglected in academic curricula through a purely operational approach. In order to achieve this goal, students will have the opportunity to develop their techniques of management and organisation by developing a marketing plan, communication and enhancement for a client in the Florence area. The interdisciplinary approach will provide participants with an overview of the current Italian cultural situation with the aim of identifying weaknesses and exploiting the potential of the cultural heritage sector.
Professional Profile
The professional figure defined by this course is someone who is of a high level of cultural experience, engaged in promotion of cultural heritage and territory planning, and experienced in implementing events and cultural activities, posses entrepreneurial skills and operates in accordance with the legislations in Cultural Heritage. At the end of the course, students will be able to; recognise and value cultural heritage artworks, consider the possibility of launching conservation and restoration campaigns, the ability to choose the appropiate premises, advice on the right type of management for institutes and the organisation of cultural events from: budget planning, marketing campaign, European Commission fund raising and acitivities that are in line with the sector laws and regualtions.
Educational Training, Term Dates and Location
First session (09 February 2015 – 17 July 2015): Theoretical sessions, laboratory sessions, technical visits, practical training, conferences and technical meetings, seminars, visiting professor sessions, research and documentation, intermediate checking and evaluations. Individual studies and research.
Second session (31 August 2015 - 18 December 2015): at least a 4 months practical internship with a possible extension in Italy or abroad. Final exams.
Participants
This Master is reserved to:
Italian graduates of the "vecchio ordinamento didattico" (before the University reform
act of the Academic Year 2001/2002) in "Letter", History and Conservation of Cultural Heritage, Cultural Heritage Technician, Architecture and similar.
Italian graduates of the "nuovo ordinamento didattico" in all the degrees included in the following list: Science of Cultural Heritage, Technologies for Conservation and Restoration of Cultural Heritage, Conservation and Restoration, History of Art and similar. Science of Tourism applied to Cultural Heritage, Economy of territorial Tourism, Communication and Management of Art and Culture Markets and similar;
International graduates in equivalent degrees coming from International universities. Please be aware that this course is taught in Italian. A B2 level in the European Common Framework is required before beginning the course. Language support is availble during the course. Please contact the Secretariat for advice about intensive Italian language programmes.
Graduates in other degree courses, with previous the advance approval of the Scientific Committee.
Last updated Feb 2018
About the School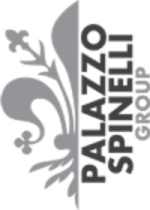 Palazzo Spinelli Non Profit Association was founded in 1998. Palazzo Spinelli's aim is to safeguard world cultural heritage by promoting, organising and managing initiatives for the study, conservatio ... Read More
Palazzo Spinelli Non Profit Association was founded in 1998. Palazzo Spinelli's aim is to safeguard world cultural heritage by promoting, organising and managing initiatives for the study, conservation, restoration, promotion and fruition of cultural and artistic heritage.
Read less