Masters in Integrated Technologies for Cultural Heritage
Home ›
Courses ›
Masters in Integrated Technologies for Cultural Heritage
Program Description
The Masters aims to train professionals capable of understanding the issues and possible sustainable promotion of Cultural Heritage. At the same time, be able to make appropriate use of advanced digital technologies applicable to the system and the museum aimed at realisation of communication processes and enhancement.
Context
In the current society, the concept of cultural heritage has been involved in an important process of evolution. It now includes ever-increasing physical and intangible aspects. ICT (Information and Communication Technology) and computer systems development has opened the possibility of knowledge being transmissible once unimaginable for example: virtual art exhibitions, 3D reconstructions of historical places, cultural heritage databases and much more. Despite this, too often this potential remains unexpressed and it still does not reach the public as it should and could.
Objectives
The course aims to develop the professional education of workers and enable them to understand the problems of the sustainable promotion of Cultural Heritage. The course provides all the required skills for using in the appropriate way the digital advanced technologies in a museum system in order to facilitate the internal and external communication and evaluation process. This is the reason why the course programme includes the study of topics based above all on the development of all the main technological competences on which the professional role of heritage promoter is based.
Professional Profile
The expert in ICT (Information Communication Technology) is a professional worker operating in the field of services to sector enterprises and cultural heritage institutions. Students will be able, at the end of the course, to draft and execute specific projects of interactive communication including staff and human resources management and object-oriented planning. They will also be able to monitor and check the project coherence in terms of style, organisation quality, web and media communication strategies and materials (websites, texts, social networks, web apps, etc.).
Educational Training, Term Dates and Location
First session (12 October 2015 – 26 March 2016): theoretical sessions, project work sessions, technical visits, practical training, conferences and technical meetings, seminars, guest lecturers, research and documentation, intermediate checking and evaluations, individual studies, Project Workshop aimed at creating and organising a communication plan for a cultural event using new sector technologies.
Second session (29 March 2016 – 29 July 2016): at least a 4 months practical internship with a possible extension in Italy or abroad. Final exams.
Participants
This Master is reserved to:
Italian graduates of the "vecchio ordinamento didattico" (before the University reformat of the Academic Year 2001/2002) in "Letter", History and Conservation of Cultural Heritage, Cultural Heritage Technician, Architecture and similar.
Italian graduates of the "nuovo ordinamento didattico" in all the degrees included in the following list: Science of Cultural Heritage, Technologies for Conservation and Restoration of Cultural Heritage, Conservation and Restoration, History of Art and similar. Science of Tourism applied to Cultural Heritage, Economy of territorial Tourism, Communication and Management of Art and Culture Markets and similar;
International graduates with equivalent degrees coming from International universities. Please be aware that this course is taught in Italian. A B2 level in the European Common Framework is required before beginning the course. Language support is available during the course. Please contact the Secretariat for advice about intensive Italian language programmes.
Graduates in other degree courses, with previous the advance approval of the Scientific Committee.
Last updated Feb 2018
About the School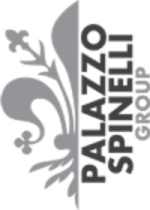 Palazzo Spinelli Non Profit Association was founded in 1998. Palazzo Spinelli's aim is to safeguard world cultural heritage by promoting, organising and managing initiatives for the study, conservatio ... Read More
Palazzo Spinelli Non Profit Association was founded in 1998. Palazzo Spinelli's aim is to safeguard world cultural heritage by promoting, organising and managing initiatives for the study, conservation, restoration, promotion and fruition of cultural and artistic heritage.
Read less