London Direct Enrollment - Queen Mary, University of London
Home ›
Courses ›
London Direct Enrollment - Queen Mary, University of London
Read more about this program on the institution's website
Program Description
Earn U.S. Credits Virtually This Summer
Get ahead! Earn extra credit through a globally recognized U.S. education program this summer on our Virtual World DiscoverIES program.
Just picture it: one day you're exploring business ethics with a professor in London and the next it's Japanese pop culture from Tokyo, studying alongside classmates from the U.S.'s highest-ranked colleges and universities. This is what it's like to take a course or two (of your choosing!) from IES Abroad's most popular centers around the world this summer.
Learn more about how you can discover the world through IES Abroad.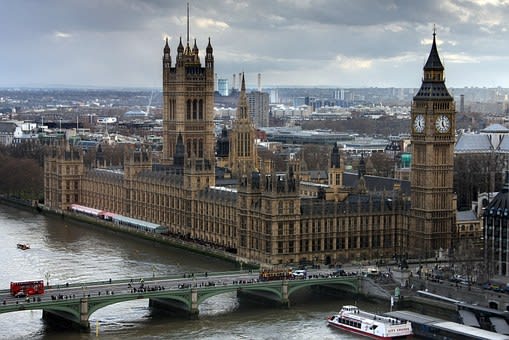 Why London?
There is something irresistible about London. Maybe it's the sights like Big Ben or the Tower Bridge that already feel familiar. Or the international character that is evident in every neighborhood, where people of different cultural, ethnic, and socio-economic backgrounds live and work together. Whatever it is that has drawn you to London, don't look back now—London awaits!
What You'll Study
Queen Mary, University of London (QMUL) offers you the best of two worlds: the bustling city of London and a self-contained, thriving campus. Located in the diverse East End, QMUL maintains its own identity and community, and yet its students are never more than a convenient Tube ride to the center of London.
As a large institution (more than 25,000 students), QMUL offers an extensive range of challenging academic options. In addition, the college has a long history of internationalism: nearly 30% of the student body and staff come from outside the UK, with more than 160 countries represented in the international student population.
Daily Life
IES Abroad London is dedicated to enhancing your study abroad experience with superior student services and opportunities to fully experience life in London. Our staff in London will help you make the most of your experience abroad.
London will be your classroom. Involvement in the local community or a student club enriches your learning experiences and provides excellent opportunities for cultural integration.
We want you to feel at home in England, so we do everything we can to help you integrate into life in London. Our housing options provide you opportunities to meet and make new friends, while our cultural events familiarize you with the city of London.
Academics
IES Abroad's mission is simple: to provide you with the best study abroad program possible—which includes the highest quality academic and cultural experiences. That is why we partnered with Queen Mary, University of London.
Courses
Academic life at QMUL involves a range of instructional styles (lectures, seminars, tutorials) as well as assessment methods (exams, essays, projects). The college is widely recognized for excellence in both research and teaching, and you are expected to contribute to the lively learning environment.
You enroll in four 4-credit courses per semester, although certain classes may have prerequisites. There is an impressive range of academic options at QMUL, but particularly excellent departments include:
Business
English
Film
History
Literature
Modern European Languages
Natural Sciences
Political Sciences
You are welcome to enroll in classes in any academic department, although certain classes may have prerequisites.
Current course listings are available on the University's Directory of Modules.
When you filter the course selections in the Directory of Modules, please refer to the following guidelines. More information can be found under the "guidance notes" link on the main page, as well.
Step 1 - I'm interested in... - select Associate student modules
Step 2 - Filter by:

School - Select the appropriate school for your course(s) of interest
Semester - Select Semester 1 for Fall or Semester 2 for Spring

Level - select 4, 5 or 6
4 corresponds to U.S. 100-level courses, 5 to 200-level courses and 6 to 300-level courses
For major credit, it is recommended that students enroll in level 6 courses
Partner Institution(s)
Queen Mary, University of London
University Facts
Officially formed in 1785, admitted to the University of London in 1915
Rooted in four colleges: Queen Mary College, Westfield College, St. Bartholomew's Hospital Medical
College, and the London Hospital Medical College
Location
East of central London, QMUL' s campus is located in Mile End, one of London's most ethnically and socially diverse neighborhoods. The campus is self-contained, but students take full advantage of the many opportunities to experience the incredible variety of local cultural offerings.
Advising & Support
In a direct enrollment program, you are enrolled as a full-time student at one of our international partner institutions. Even though your local host institution is where you'll take your classes, we're still here to fully support you.
Advising
Choosing and directly enrolling in courses abroad can be confusing and overwhelming—we offer you predeparture advising that's specific to your needs. Our goal is to provide support and guidance throughout your application and enrollment process.
On-Site Staff
As an IES Abroad student directly enrolled at a local British university, you have access to the IES Abroad London Center and staff who are specifically dedicated to your needs. Our on-site staff work with you and your local institution to answer any questions about academic requirements, housing, or well-being and safety.
Support
Our support services for direct enrollment students are specifically designed to help you achieve your study abroad goals. We know studying abroad is an adventure, and, at times, you may need help or just someone to talk to— that's why our staff is there for you.
Field Trips & Events
Even though your adventure starts in London, our field trips and course-related trips take you beyond the city to discover the culture and traditions of your host country. These trips are partially subsidized by IES Abroad. Here are a few possible destinations.
Stonehenge & Bath
2 Days | Fall & Spring
Visit mysterious Stonehenge and the ancient Roman baths in Bath. Marvel at the collection of world-class couture at the Fashion Museum, and explore the Jane Austen Centre.
Brighton
1 Day | Fall & Spring
Explore the historic maze of twisting alleyways and enjoy a visit to the Royal Pavilion, one of Europe's most exotic royal palaces.
Cambridge
1 Day | Fall & Spring
Visit this historic university town, with its picturesque colleges and punting (in a gondola) on the river.
Liverpool
1 Day | Fall & Spring
Spend a Saturday experiencing Liverpool. Enjoy a guided tour around the city, including a visit to the Beatles Museum.
Stratford-Upon-Avon
1 Day | Fall & Spring
Visit Shakespeare's house, which was the place of his birth, and Holy Trinity Church, where he is buried.
This program also includes one course-related trip per semester that allows you to better understand first-hand the community health care challenges in a developing economy. Course-related trips are required, integral academic components of this program. The cost of the course-related trips is included in the IES Abroad program fee.
Daily Life
Part of making you feel at home in London is doing our best to help you feel safe and cared for. Whether it is an orientation program that makes you feel prepared, housing that is well-located and comfortable, or field trips that take you off the beaten path—we're all about our student services.
Orientation
IES Abroad Orientation
Upon arrival in London, you participate in an introductory orientation with the IES Abroad London staff. Designed specifically for direct enrollment students, our orientation program introduces you to your direct enrollment program, your fellow students, and to London.
University Orientation
You also attend Queen Mary's orientation, which acquaints you with the logistics of student life.
Housing
We want to make sure that your greatest challenge is deciding which landmarks to see first or discovering the best café—not finding a place to live where you feel comfortable. We do our best to locate housing that is reflective of how the local students are living. Our goal is that when you leave London, it will feel like home.
As part of our direct enrollment services, we offer well-located, comfortable housing for all students because securing housing independently can be challenging. IES Abroad's housing options meet our safety and security standards.
Queen Mary Student Village - While attending QMUL, you stay in the modern, award-winning Queen Mary Student Village residence halls. You and five other students (international and British students) share a secure, self-contained mixed-gender flat. You have your own furnished single room and en-suite bathroom. The kitchen and dining areas are shared among the six students. You have the option to prepare your meals or dine out.
Extracurricular Activities & Cultural Events
Take advantage of the cultural events we organize in London, such as:
Attending local sporting events, such as the English Premier League
Going on outings to London's diverse markets
Going to world-class performances at London's many entertainment venues
University Clubs & Events
Getting involved in the local community enriches your learning experience and creates excellent opportunities for cultural integration.
The QMUL student union also hosts more than 100 clubs and sponsors a wide range of social and sporting activities.
The facilities include gathering spaces (eating areas, several pubs, and a nightclub); fitness resources (a gym, saunas, and squash courts); a convenience store; and computing, binding, and photocopying services. You also have access to the University of London's student union, Student Central.
Cost
Consider these prices as a starting point. We encourage you to contact your study abroad office to determine the actual cost to you when factoring in financial aid, scholarships, your home school policies, and other factors.
Spring 2020
| | | | | |
| --- | --- | --- | --- | --- |
| Term | Tuition | Housing | Insurance | Total |
| Spring 2020 | $14,210 | $6,520 | $230 | $20,960 |
Scholarships & Aid
Program-Specific Scholarships
Dr. William Louis Gaines Need-Based History or International Relations Scholarship
Up to $1,875; awarded to 4-6 students each year.
This scholarship is named in honor of Dr. William Louis Gaines, President of IES Abroad from 1974-1992. Dr. Gaines was dedicated to strengthening IES Abroad's academic framework, broadening the scope of IES Abroad locations, and securing the financial foundation of the organization.
Open to students majoring in History or International Relations.
Edward Mowatt Endowed Scholarship
Up to $2,000 each; awarded to 4-6 students each year.
These scholarships are for students on the IES Abroad London semester and year programs.
Study Abroad Scholarship for Future Engineers
Up to $10,000; awarded to 6 students each year.
The Study Abroad Scholarship for Future Engineers was established by an anonymous donor to encourage more engineering students to have the enriching, life-changing experience of study abroad.
Our Center
The IES Abroad London Center, situated in the central London neighborhood of Bloomsbury, is a two-minute walk from the British Museum.
Features include:
18th-century Georgian building
Classrooms
Library resources
Wireless Internet
Printing facilities
Outdoor patio
Staff offices
Student lounge
Gender-neutral bathrooms
The IES Abroad London Center is recognized by The Quality Assurance Agency for Higher Education (QAA) for meeting or exceeding UK expectations as a quality higher education provider.
Last updated May 2020
About the School
Everything we do is about the IES Abroad student. Our profoundly passionate team of study abroad professionals believes in creating once-in-a-lifetime educational adventures that transcend expectation ... Read More
Everything we do is about the IES Abroad student. Our profoundly passionate team of study abroad professionals believes in creating once-in-a-lifetime educational adventures that transcend expectations. Our goal is to rock the world of some 6,000 study abroad students every year.
Read less
Chicago ,
Amsterdam ,
Arles ,
Auckland ,
Barcelona ,
Beijing ,
Berlin ,
Buenos Aires ,
Cape Town ,
Christchurch ,
Dublin ,
Freiburg ,
Granada ,
London ,
Madrid ,
Milan ,
Nagoya ,
Nantes ,
New York ,
Nice ,
Paris ,
Oxford ,
Quito ,
Rabat ,
Rome ,
Salamanca ,
Santiago ,
Shanghai ,
Siena ,
Sydney ,
Tokyo ,
Puerto Ayora ,
Vienna ,
Hong Kong ,
Puerto Baquerizo Moreno ,
Cambridge
+ 35 More
Less