Learn Chinese in China through one-on-one language training and complete immersion
Home ›
Chinese ›
Learn Chinese in China through one-on-one language training and complete immersion
Program Description
Immersion Program
The Immersion Program is CLI's core language learning track. With fully customizable short and long-term study opportunities, the Immersion Program delivers complete language immersion in an environment carefully designed to maximize learning speed and effectiveness.
The Best Way to Learn Chinese
One-on-one instruction is by far the fastest way to learn Chinese. Rather than vying for your teacher's attention, your daily one-on-one lessons with three unique CLI instructors will give you an individualized opportunity to advance and validate your Chinese language skills hour by hour, day by day, and week by week. Begin on any Monday of the year and immerse yourself in Chinese language and culture with CLI as your guide.
Activities & Travel Excursions
In addition to four daily hours (Monday through Friday) of one-on-one instruction, CLI organizes weekly activities and monthly travel excursions designed to immerse students deeply into Chinese language and culture. Join other CLI students and team members for bamboo boat rides down the Li River, hikes up Guilin's breathtaking karst mountains, photography excursions to the Longji Rice Terraces, cooking lessons with Chinese chefs, tea house visits to Daoist monasteries, and more.
CLI's Pengyou Program
Actively engaging in direct cultural exchange is a crucial part of studying in China. In order to help foster this opportunity, CLI has created the Pengyou Program as an optional add-on to your Immersion Program at no additional tuition cost.
A New Level of Personalized Service
From the moment you contact CLI until your final day of coursework, CLI provides all necessary elements to ensure a highly effective learning experience, including airport pick-up and drop-off, housing accommodations, a comprehensive program orientation and introduction to Guilin, a carefully developed learning curriculum, 24-hour assistance, and much more.
Joint Program with GXNU
If you are interested in CLI's joint program with Guangxi Normal University (GXNU), please visit the Study Abroad section of our website. Study Abroad students must begin coursework at the beginning of the university's Fall or Spring semester (usually mid-February and early-September) and are required to stay enrolled for at least one academic semester. CLI's Study Abroad program welcomes students of all ages. Harry Mattison(Summer 2014) Fordham University Chinese Level (upon entry): Intermediate "I arrived [to Guilin] at 5am, was picked up by a [CLI] staff member, and found the CLI building with the colored lanterns outside, and that was really a great moment for me because everything here was perfect. The food has been superb, the room spacious, the sheets clean, the water hot, and so it was a very easy…"
Casey Crumpton's Testimonial - The Best Way to Learn Chinese from Study CLI on Vimeo.
Tuition fees
For short-term study (from 2 weeks up to 10 weeks), the prices vary from 950 USD to 6,440 USD, depending on the duration of the course and the type of accomodation you choose (private room at CLI, housestay or private apartment). For long-term study (from 3 months up to 8 months), the prices vary from 6,080 USD to 22,130 USD depending on the duration of the course and the type of accomodation you choose (private room at CLI, housestay or private apartment, apartment with Chinese roommates).
Included in Tuition
20 Weekly Hours of Chinese The core of your learning experience will be CLI's Immersion Program, which includes 20 weekly hours of one-on-one intensive Mandarin training with three unique Chinese teachers.
Hanna Lichtenstein's CLI Testimonial - Study Mandarin from Study CLI on Vimeo.
Support & Emergency Assistance
We know that many students who travel to China are doing so for the first time. At CLI, we pride ourselves on providing comprehensive support and assistance to students. From the moment you arrive in Guilin until the day you leave, CLI will be there to assist you with questions, problems, and logistics in order to make your transition to China as smooth as possible – your tuition even includes airport pick-up and drop-off. In addition, we have team members on call 24/7 to handle any emergency situations that may arise.
Activities & Travel Excursions
Each week, CLI hosts a variety of events and activities for the entire CLI community. In order to build a vibrant learning environment, CLI invites all program participants, pengyous, Chinese student-roommates, and CLI team members to take part in our excursions and weekly activities. Activities include group potlucks, tours of Guilin and its surroundings, boat rides on the Li River, guest lectures at GXNU, movie and games nights, bike rides to the countryside, Calligraphy class, supplemental language activities, and much more.
Guilin Is Beautiful from Study CLI on Vimeo.
Comprehensive Orientation
CLI's orientation is designed to make sure you hit the ground running. We'll introduce you to your new living and learning environment and we'll share tips and advice on how to navigate your China experience and how to maximize your language learning. Your orientation includes a welcome meal with local team members and other program participants, an introductory tour of Guilin, and a comprehensive look at how to make the most of your upcoming studies.
Housing Accommodations
The cost of rent is fully covered by your program tuition. All living accommodations include heating and A/C, hot and cold shower water (some sinks do not have hot water), and internet connection.
Visa Assistance
CLI provides all Immersion Program students with assistance in obtaining a short- or long-term visa to China. Visa costs are the responsibility of the student and are not included in tuition fees. Accepted students receive comprehensive visa assistance from CLI's Director of Admissions.
Housing Options
Private Room at CLI CLI's newly renovated 5-story learning center is the perfect location to live, study, eat, relax, enjoy China, and learn Chinese. The CLI center has a maximum occupancy of 60 students and is also home to several of CLI's Mandarin instructors. All rooms have a range of Western amenities, including free WiFi, heating and AC, hot and cold water, and a Western bathroom. Homestay Program One of the most enriching ways to discover China is through CLI's homestay program. Share your living space with a local Guilin family, discuss Chinese culture over dinner with your host parents, and immerse yourself in Chinese society through its most basic unit – the family. We will do everything within our means to provide you with a safe, clean, and modern living environment that meets and exceeds your expectations. For many students, the best way to finish a long day of intensive study is to relax at one's own apartment. Live in the city environment in a comfortable one- to three-bedroom apartment while attending four hours of one-on-one Chinese language courses at CLI during the day. All apartments are fully furnished and ready for you to move in.
Apartment with Chinese Roommates
Integrated housing offers students a fast track to Chinese fluency. Live with two to three GXNU university students in a Western-style apartment and discover China while constantly immersed in the Chinese language.
Last updated Nov 2017
About the School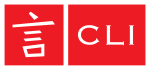 CLI was founded in 2009 by brothers Robert and Bradford Fried. Drawing on a combined 15 years of experience in China, they created an educational model that provides students a unique path to learning ... Read More
CLI was founded in 2009 by brothers Robert and Bradford Fried. Drawing on a combined 15 years of experience in China, they created an educational model that provides students a unique path to learning Chinese and understanding the PRC through a high degree of customization and complete immersion within the language learning environment.
Read less