Leadership Par Excellence Course
Program Description
Leadership skills often take time to learn, because they are multi-faceted, behavioral and context-dependent.
Becoming an effective leader is challenging for many new managers but offers the rewards of successfully orientating people's work to be most effective and achieving excellence in team performance.
An understanding of the principles of strategic thinking, direction setting, communication, and motivation provides a springboard for developing skills and an effective management style to suit your personality and leadership situations.
Why should you attend this course?
Leadership is key to stimulating innovation, driving change and to deliver results in increasingly competitive and complex circumstances.
Developing your leadership capabilities can be challenging. Different theories and views about leadership come and go, and it's hard to know which to put into practice.
This course takes a critical – but constructive – approach to these different ideas; helps you identify those of most value to you, and enables you to develop your own leadership practices and skills.
It helps you cut through the theory and understand how to personalize leadership to the goals you have to achieve, the environment in which you operate and, above all, to the people you need to follow you.
This five-day program is designed to help participants become leaders with impact.
Whilst providing inspiration and guidance for established leaders, those looking to be better prepared when the opportunity arises will also benefit.
Our leadership program offers you an innovative, highly stimulating and challenging learning experience.
Who should attend?
This is a must-attend course suitable for managers in all sectors, at both middle and senior management levels, and will benefit both new and experienced managers and team leaders. It will also be valuable in developing leadership processes more widely within groups and teams.
Learning outcomes
Understand your preferences and those of your manager and team, and use this understanding to build effective working relationships, influence and persuade.
Explore communication strategies, barriers to communication and relationship building, to increase your effectiveness working with others.
Discover effective techniques to agree with your personal work objectives and those of your team, manage appraisal interviews and effectively coach, counsel, and mentor.
Learn how to take responsibility for your own personal development, and negotiate learning and development plans for you and your team.
Discover time management techniques that will enhance your productivity and help reduce stress levels.
Explore the changing characteristics of today's workforce and understand how to engage employees effectively.
Discover how a knowledge of the three dimensions of intelligence and your construct of Emotional Intelligence can help you enhance your personal influence skills.
Discover how to create and maintain an environment that supports and nurtures high performing teams, through effective communication, motivation, conflict resolution, and leadership.
Explore strategies that will help you manage and implement change and innovation in your workplace.
Learn techniques that will help ease your pressure when faced with problems.
Discover the rationale for and techniques for successful delegation.
Course outline
Day 1
Leadership – the fundamentals
Core leadership theories
Leadership styles
Level 5 leadership
Attributes of a great leader
Day 2
Managerial leadership
Principles of influence
Toxic leadership
Principles of the effective delegation that result in win-win results for both manager and subordinate
Habits of highly successful managers
Some common mistakes that managers and leaders make
Day 3
The different dimensions of intelligence and brain theory
Emotional intelligence for leaders
Self-management
Motivation, including self-motivation
Managing stress effectively
Day 4
How to create and manage a high performing team
How to manage performance for optimum results
Techniques on how to solve problems more effectively to achieve better results
How to manage change for great results
How to manage your affairs for optimum results within time constraints
Day 5
Morning group tour to Rain Farm Game Reserve in the neighborhood of Ballito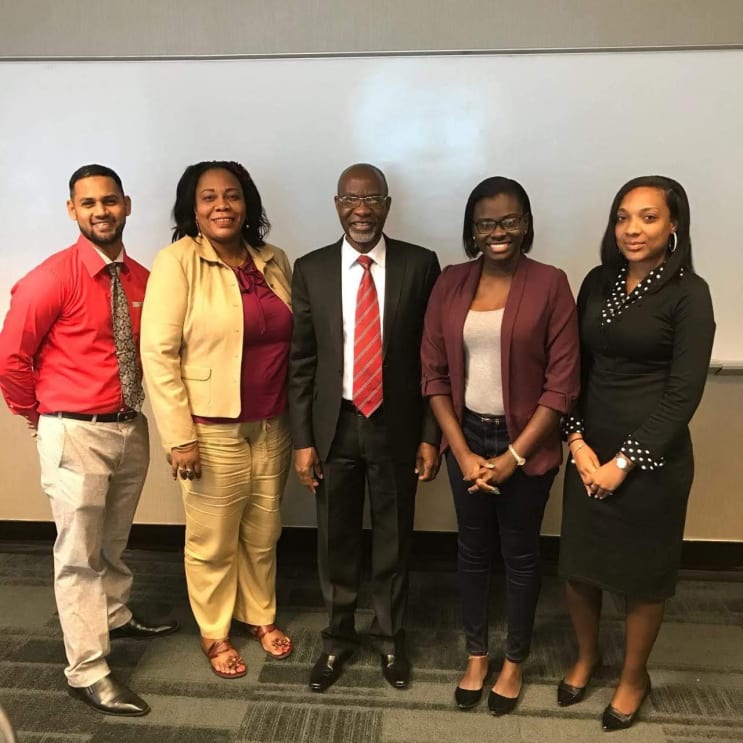 When and where?
25th to 29th May 2020.
Protea Hotel Fire and Ice, Umhlanga Ridge, Durban.
Course participation fee
All-inclusive fee of (South African Rand) R30,980 per delegate, inclusive of shuttle to and from King Shaka International Airport, morning group tour to a game reserve in the vicinity of Ballito and a conference package (mid-morning refreshments, lunch, six nights' bed and breakfast accommodation, and course materials. Dinner is not included in this fee).
Early bird discounts
20% off for bookings made in before 1st March 2020.
10% off for bookings made before 1st April 2020.
Group discounts
20% off for bookings of 5 delegates or more.
Last updated May 2020
About the School

Mapalo Management Services is a Level 1 B-BBEE private company registered in terms of the South African Companies Act number 71 of 2008. We focus on providing a range of innovative training and develo ... Read More
Mapalo Management Services is a Level 1 B-BBEE private company registered in terms of the South African Companies Act number 71 of 2008. We focus on providing a range of innovative training and development solutions to a local, regional and national clientele. We help increase performance by offering bespoke training programs to companies and organizations in government and the private sector.
Read less