Program Description
The Institute for Innovative Leadership is a partnership between IU Northwest and Northwest Indiana's community and business leadership throughout all sectors. The Institute is designed to create a binding link between educational experience and leadership practice.
The Leadership Development Program is the core of the Institute. Through this program upper level students who have demonstrated strong leadership potential will be competitively selected to participate in an exciting and challenging set of activities.

Learning Guidelines
Four guidelines are established to provide a philosophical foundation that directs the structuring of all program activities. The Leadership Institute Program is designed to provide:
Leadership Principles - The transfer of practical information drawn from personal experiences and events.
Leadership Network - Acquaintance and interaction with proven and emerging leaders within a broad community.
Skill Building - Opportunities to observe, assimilate and utilize the practical abilities required of leadership.
Personal Development - Building confidence, setting goals, and analyzing opportunities for a successful career.

Activities
There are six parts of the Institute's Leadership Development Program experience. Each component contains opportunities for growth and learning.
Weekly Meetings - Two semesters of weekly sessions will be offered. Speakers will cover topics which include: business and social etiquette; communications; work ethics; personal finance; leadership styles; problem solving and decision making; team building; creative thinking; success and failure; managing time and priorities; responsibility and commitment.
Special Programs & Social Interaction - Special events are scheduled each semester for all participants. A combination of social settings will provide opportunities for observation and interaction. There will be conferences, social gatherings, tours, organizational meetings, and other events.
Training & Workshops - All students will participate in activities during the two semesters which help support personal growth. These special opportunities may occur within IUN and in the community as they focus on specific skill building.
Small Group Discussions - All participants in the program will be assigned to a small group, which will meet bi - weekly. The discussions will focus on reactions to weekly presentation, special topics, reactions to program experiences, reflections on leadership experiences and personal growth. These small group meetings will allow participants to get to know each other at a deeper level.
Mentoring - Each student will be assigned a local community leader who will serve as a mentor. Each participant's career goals and growth needs .
Service Opportunities - Participants will be offered assignments to serve on short-term projects, committees and boards in the community. These service opportunities will broaden the student's perspective as participants gain "hands on" experiences in real situations where experimentation, innovation and learning can take place.

Last updated Sep 2020
About the School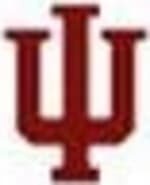 The School of Business & Economics at IUN serves approximately 600 business majors in Associates, Bachelors, and Masters degree programs and certificates.
The School of Business & Economics at IUN serves approximately 600 business majors in Associates, Bachelors, and Masters degree programs and certificates.
Read less