Program Description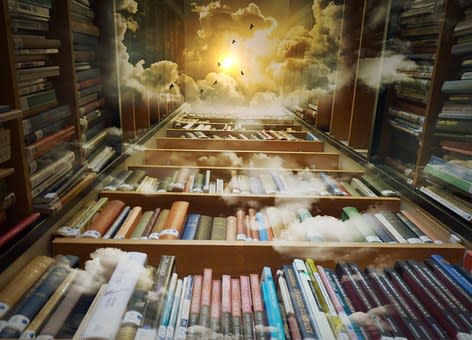 How to write fantastic, science fiction and horror
Centaurs beyond Orion is a three-level curriculum - spread over three academic years - designed for the training of fictional literature writers.
This itinerary is for all those lovers of fantasy genres who want to train as writers and find a cozy atmosphere in which to share their stories and their tastes with colleagues and teachers. In these three courses, you will learn how to develop yourself as a writer, to correctly use resources and stylistic tools, and to plan and carry out the writing of a literary project (book of stories or novel) of fantasy genre.
You will also know how to work specifically in each of the fantasist genres; a term coined by one of our teachers that brings together all those genres that are not realistic, such as fantastic terror, epic fantasy, science fiction, wonderful literature, magical realism, steampunk, fantastique, etc.
Thanks to this approach, you can develop your facet of writer in any of the named genres. So, if you like to write science fiction this is your house, even when your companion what excites you is magical realism.
Objectives of the Itinerary
The main objective is that you leave the itinerary with enough ability to manage future literary projects and carry them out with the security and confidence that every writer needs and that will give you the completion of a project with the help of the tutor. You will also acquire a method and a discipline of work appropriate to your needs and your project.
For this, we will also have the talks of authors, publishers, literary agents ... who will come to tell their experiences, which we understand will help you strengthen the practice and enrich the knowledge about the book world.
The three courses of the itinerary
Each of the novel courses have a duration of academic course (more than eight months each course). This table shows the characteristics for each of the modalities we offer (the face-to-face mode is taught in Madrid).
Virtual mode
Duration: 8 months (approximate dedication: 160 hours)
Price: 1,200 euros
Number of students: 12
Face-to-face mode
Duration: 90 hours (distributed in 32 classes of 2.5 hours plus 10 hours of activities and extraordinary meetings)
Price: 1,200 euros
Number of students: 12
First year: Introduction to fantasist literature
In Internet / in Madrid
The course will have two subjects taught in alternate weeks: Applied Narrative Techniques I and Genuine Fantasies I. In the first one we will know the resources and narrative techniques essential to improve your writing and your style, and apply them to the writing of fantasy literature. We will also work and enter, in the second of them, in each of the genres: wonderful literature, fantastic, science fiction, etc.
Both subjects will have a practical part of individual writing in the form of proposals that will be commented by the group and the teachers and in which we will apply the theory seen in each session. In the forums of monthly readings we will analyze and see applied the whole theory of the course.
The course will be completed with meetings with professionals from the publishing world of fantasy literature.
Second Year: Advanced Fantasy Literature
In Madrid
In this course we will take a step closer to the knowledge of the fantasist genres (fantastic epic, wonderful realism, fantastic terror, etc.) during the subject Géneros fantasistas II.
We will also delve into the subject of applied narrative techniques II in the narrative resources essential for any writer and we will enter into another stage in which the experimentation will allow to transgress the limits that were marked in the previous course.
We will continue to cultivate the narrative voice and polish the style of writing. During the individual writing proposals we will continue to advance in the theoretical application of techniques and genres and begin to plan and structure the projects (novel or book of stories) that we will write in the third course.
Like the first year, we will enjoy new encounters with professionals in fantasy literature and we will analyze new readings.
Third year: Fantastic projects
In Madrid
This course will be devoted entirely to finishing planning and writing a gender project, be it a book of stories or a novel. The tutor and classmates will comment on each project week by week as they progress. The readings we will work will be student-specific according to your project. We will also have hours of meetings and conferences related to the world of fantasy literature.
More information and registration
In Internet
Beginning: Beginning: October
In Madrid
Beginning: Initiation: October 11; Advanced: October 20
Hours: Wednesdays, from 6 pm to 8:30 pm; On Fridays, 6:00 p.m. to 8:30 p.m.
Content of the courses
First year: Introduction to fantasist literature
Fantasy genres I
Fantasy literature
The effects on fantasist literature
Plausible worlds
Readers Forum
Fantasy without clichés
Magic, science and reality
The fantasy element
Readers Forum
Wonderful literature
Fantastic literature
Science fiction
Readers Forum
Build a world
The map
Ambiences in the fantasy
Readers Forum
Narrative techniques applied I
Reality and fiction
The voices of the text
The Covenant with the Reader
Fantastic style and its virtues
Plasticity and visibility
The construction of history
Creation of characters
Conflict and change: a story in which something happens
The narrator
Narrative space keys
Keys to narrative time
The narrative structure
The composition of the story
Action and argument
Atmosphere and setting
Narrative tension: intrigue, suspense and rhythm
Second year: Advanced fantasy literature
Fancy Genres II
Fantastic epic
Wonderful Realism
The story in the fantasy
Readers Forum
Fantastic horror
Travels
Subgenres of science fiction
Readers Forum
Political intrigues
Narrate battles
Races and their languages
Readers Forum
Humor and eroticism in fantasy
Bordering genera
A laps with the genres
Readers Forum
Applied Narrative Techniques II
Empathy and identification
Plot and theme
Narrative Discourses
The dialogue
Heroes, anti-heroes and antagonists
Continuity and precision
The beginning and end of a story
Singularization and estrangement
Some rhetorical figures
The imaginary time
The turning points
Secondary frames
The correction
Written language, narrative language and poetic language
The experimentation
We started our project
Third year: Fantastic projects
Last updated Mar 2020
About the School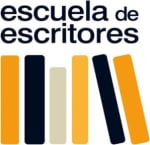 Bienvenido/a a la mayor escuela de Escritura Creativa en español del mundo. Todos tenemos una historia que contar y todos podemos encontrar la mejor forma de hacerlo. Porque, sí, se puede aprender a e ... Read More
Bienvenido/a a la mayor escuela de Escritura Creativa en español del mundo. Todos tenemos una historia que contar y todos podemos encontrar la mejor forma de hacerlo. Porque, sí, se puede aprender a escribir. La escritura es un oficio y, como en cualquier oficio, el primer paso es conocer y dominar las técnicas que te permitirán ejercerlo con maestría. Enseñar este oficio es nuestra razón de ser. Aprenderlo no solo está al alcance de genios tocados por el dedo divino: lo descubren cada día desde hace 15 años las miles de personas que han pasado por nuestras aulas presenciales y virtuales. Cuando un oficio se ejerce con maestría, se convierte en arte y cuando hablamos de arte también hablamos de esos intangibles que son el talento o la inspiración. El talento no se aprende, pero tengas poco o mucho, puedes desarrollarlo en el entorno adecuado. Los escritores siempre han necesitado rodearse de otros escritores en busca de guía o consejo. Escuela de Escritores es un espacio de encuentro para escritores hispanohablantes de todo el mundo, una comunidad donde compartir la experiencia de vivir escribiendo con tus compañeros de grupo, acompañados por muchos de los mejores profesores de Escritura Creativa de España.
Read less