Program Description
Italian Language Studies
Italian courses of language and culture for students of all ages and nationalities. Find out which one suits the best for you! Long time, short time, group courses or individual lessons, specialized language courses for business and tourism, exam preparation courses, and much more. And if you still don't find the one that matches with your needs, ask our staff for some personal advice or customizedprograms!
Standard 20
The Standard 20 Italian course consists in 20 general language lessons per week. This is the core of your programme in which we ensure your learning success.
Your class teacher carefully plans a balanced, fully integrated, varied programme based on your learning needs. 5 to 10 lessons per week are taught by your second teacher in implementing the weekly plan. Each Friday, during the review lesson, you will have the opportunity to look back over the week and make suggestions for the following one. The standard 20 Italian course ensures a goal-oriented, enthralling learning programme for both long and short-term students.
Intensive 25 - Italian Course
Intensive 25 is a complete Italian intensive language course ideal for those who want to plunge themselves in the language and culture of our country not only learning or improving their language skills but also discovering and deepening their knowledge of the Italian arts and culture.
Deepen your knowledge of the Italian language and develop your confidence. The intensive course will enable you to further practice your Italian language skills, especially speaking and writing.There will also be the opportunity to work on any difficulties or issues with grammar and pronunciation.
Survival Italian
Survival Italian is our very basic Italian course, exclusively created for those who are staying for just a short period in Florence and want to learn to interact from the start with the environment. We introduce the student to the discovery of the place, so that he/she can live it to the full also outside the traditional learning experience.
Business Italian
Business Italian is a specific languagecourse for those who work, are working or would you like to work in the business sector, dealing with Italian companies and firms, to feel more comfortable with the Italian language.
The Business Italian course can help you to improve your linguistic and cultural knowledge.
Individual lessons
Individual lessons are recommended for those who want to learn in an intensive way following their own cultural interests.
Individual lessons are completely flexible: you can book them in addition to any other Eurocentres course, or just book them on your own if you wish. The lessons are arranged at the most convenient times for you.
These are just a few examples of the areas you may specialise in during your own individual lessons:
Conversation skills
Business presentation skills
Personal grammar coaching
Formal writing
Finance sector, law, tourism, marketing, engineering... etc.
CELI or DITALS exam preparation
A teacher is constantly available for developing a "tailored" program that is constantly monitored and can be modified at any moment.
Please book your individual lessons well in advance so that we can consult you properly about your needs and ensure expert teachers in your chosen area are available.
Last updated November 2019
About the School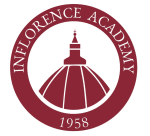 First Italian language school in Florence accredited by the Italian Ministry of Education to teach Italian language and culture to foreign students.
First Italian language school in Florence accredited by the Italian Ministry of Education to teach Italian language and culture to foreign students.
Read less