International Summer Program (Summer Research Experience)
Home ›
English ›
International Summer Program (Summer Research Experience)
Program Description
Cross-disciplinary principles of data science and academic writing for research purposes
GW Pre-College Program Response to COVID-19
We hope you all remain healthy and safe during these unprecedented times. We have made the very difficult decision to cancel all 2020 Summer Exposure and Summer Immersion residential programs for the health and safety of all members of the GW community. However, we will be offering the College Intensive program online.
This hands-on program is designed for international students who are English language learners to introduce them to concepts in cross-disciplinary research in a U.S. university. Students will engage with professionals to help solve problems in science and technology disciplines, as well as gain skills in research and writing techniques. In this program students will:
Connect with professionals in research-focused institutions.
Develop skills in problem analysis, literature research, teamwork, communication, and presentation.
Develop research-based writing skills including vocabulary, source evaluation, documentation, and cohesiveness.
Work in cross-disciplinary teams, using research methodologies to address issues and solve problems in areas such as statistics, computer science, mathematics, bioinformatics and more.
Courses
Two courses will be offered as part of the program:
Introduction to Data Science
This class covers the basic techniques of data science, algorithms for data mining and introductory statistical modeling. Students learn to apply data science principles to disciplines from the natural sciences to social sciences that are characterized by the need to manage and analyze big data sets.
Field professionals will provide real-world problems they are working to solve and students will work in groups to develop solutions. Typical areas of natural science include astrophysics, bioinformatics, and mathematics. In social sciences, examples include economic forecasting, political campaign analytics, and geographic information systems (GIS). As a result of the course, students will gain skills in problem analysis, research, teamwork, and communication.
English for Academic Purposes: Academic Writing & Research
Intended for non-native English speakers, this course teaches students the principles and practices associated with academic writing in U.S. higher education and supports the development of a specialized skill set for the interdisciplinary field of data science.
The premise of this course is that writing and communication are key for success in both academic and professional life because they always occur with specific problems in mind. Through class activities and materials, students will be able to understand and analyze how writing and communication support typical problems and rhetorical situations in statistics and data science. Students will also learn how to assess and respond to communicative expectations of standard data science tasks, such as asking and documenting questions, describing and explaining data and discussing/presenting research on topics of their choice.
This course is taught by experienced faculty in the English for Academic Purposes (EAP) program, and the small class size offers many opportunities for students to interact with classmates and the professor in a supportive classroom environment.
Prerequisites: Students should have taken a course in introductory statistics. Programming experience is desirable, ideally with R. STEM courses are a plus.
International Summer Tuition & Fees
If you're a student from a partner institution, contact us to confirm rates.
The rates below reflect 2019 rates. 2020 fees will be released in early Spring.
6 Credit Hours
Summer Research Experience (2 courses, 6 weeks, undergraduate or graduate students)
Tuition (6 credits): $10,140.00
Application Fee: $50.00
Program Fee: $265.23
Student Association Fee: $18.00
Housing (optional): $2,084.00
Estimated Dining Costs*: $1, 681.50
Health Insurance (requires proof of coverage to waive): $310.00
Program Total: $14,548.73
*Please note that GW does not have a traditional dining hall. This amount is an estimate of the cost of dining in Washington, D.C. for the duration of the program, and will not be charged to your student bill.
Explanation of Fees
Tuition: GW Summer tuition does not include the cost of books. Additional tuition would apply to students taking more than the number credits listed. Additional lab fees may apply for some courses.
Application Fee: Non-refundable fee that covers application and visa processing.
Program Fee: Non-refundable fee that covers extracurricular programming, including off-campus trips and other professional, social and cultural events.
Student Association Fee: This fee pays for student access to on-campus facilities including the Lerner Health and Wellness Center, Gelman Library and the Marvin Center.
Housing: On-campus, shared housing is optional for the duration of the program specified. The General Study program cost estimate above is for one 6-week summer session (additional costs apply to students staying on campus for both sessions). Limited housing options are available in Session I.
Health Insurance: Students requiring F-1 visa sponsorship must have health insurance that meets the minimum requirements mandated by the Department of State. All other GW-sponsored students will be automatically enrolled and billed for GW's 6-week summer health insurance plan. Review information on GW's health insurance plan and the waiver process through Medical Services.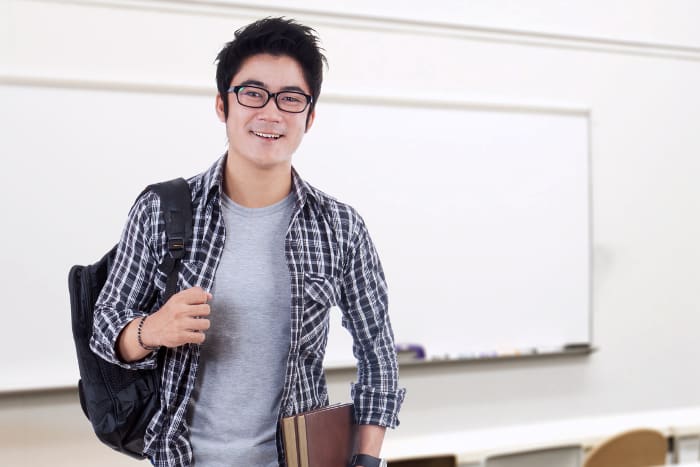 Visa Requirements for International Summer
International Summer programs are open to qualified visiting international undergraduate and graduate students. GW sponsors eligible students for the F-1 student visa for full-time summer study in International Summer programs.
F-1 Visa Process
To study full time at GW during the summer, international students must have an F-1 student visa. Full-time enrollment is defined as registration for a minimum of 6 credits for undergraduates or 3 credits for graduates in one 6-week summer session. Enrolling in the U.S. Foreign Policy in a Global Era program constitutes a full-time course of study for a 2-week duration.
For Students Requiring Sponsorship
GW will sponsor student visas for full-time study in the General Study, Research Experience and U.S. Foreign Policy in a Global Era program. If you are receiving GW sponsorship for the F-1 student visa, you must document that you have sufficient funds to support your studies in order to receive an I-20 form, by submitting the Visa Application and Financial Certificate. This I-20 form must be submitted with your visa application to the U.S. Consulate.
For Students with Sponsorship by Other Universities
Students who are enrolled in another US university program on an F-1 visa in spring, and who will continue studying at that same university in fall, can study at GW on their current F-1 visa. Students in this situation are eligible to study full time or part-time.
Current F-1 students whose I-20s will expire or whose college/university programs will end before enrolling in the International Summer program must obtain an I-20 from GW for their summer study.
B-1 & B-2 Visa Process
Students may not study under a visitor immigration classification if their main purpose for being in the country is to study at the George Washington University for the summer. If travel or tourism is the predominant reason for temporarily residing in the U.S., students may be able to participate in the summer program. However, it is recommended that all students who are participating in a 6-week program are to apply for an F1 Visa.
If you are currently in the U.S. on a visa other than the F-1 visa, you may be eligible to participate in the International Summer Program, depending on your immigration status.
Other Visas (J-1, H-1, H-4, etc.)
If you are currently in the U.S. in a different non-immigrant category you may be eligible to take summer courses at the George Washington University depending on your immigration status.
If you have any questions about your immigration status, please contact us; we're happy to help.
Last updated Apr 2020
About the School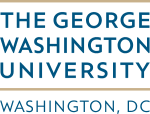 We offer a variety of on-campus courses during the summer, as well as study abroad opportunities, in-depth institute courses, flexible online and evening classes and programs for visiting internationa ... Read More
We offer a variety of on-campus courses during the summer, as well as study abroad opportunities, in-depth institute courses, flexible online and evening classes and programs for visiting international and high school students.
Read less