International Graduate Diploma in Social Sciences
Home ›
International Graduate Diploma in Social Sciences
Program Description
Prepare for your master's degree in a wide range of subjects including international development, politics and education.
You will develop your study skills, subject knowledge and English language in preparation for postgraduate study.
Why apply for the International Graduate Diploma programme?
A route to a postgraduate degree at UEA (subject to meeting the specified entry requirements).
You are a student of the University from day one, on a quality-assured, UEA-validated programme.
Professional help and support with your application to university.
Course options
We also offer the International Graduate Diploma in Social Sciences with Pre-sessional English course which combines the International Graduate Diploma with one term of English on a single CAS.
Where will this programme take me?
Successful completion of the International Graduate Diploma leads to the award of International Graduate Diploma in Higher Education (FHEQ Level 6) from UEA.
Degree options
This programme leads to the following courses at the University of East Anglia:
School of International Development
MA Agriculture and Rural Development
MSc Climate Change and International Development
MA Conflict, Governance and International Development
MA Cultural Heritage and International Development
MSc Development Economics
MA Education and Development
MSc Environment and International Development
MA Gender Analysis of International Development
MA Globalisation Business and Sustainable Development
MSc Impact Evaluation for International Development
MA International Development
MA International Social Development
MA Media and International Development
MSc Water Security and International Development
School of Politics, Philosophy and Language and Communication Studies
MA International Relations
MA Media and Cultural Politics
MA Politics
MA Public Policy and Public Management
School of Education and Lifelong Learning
MA Adult Literacy, Lifelong Learning and Development: International Perspectives
MA Education; Learning, Pedagogy and Assessment
MA Mathematics Education
11th in the UK for Communication and Media Studies
(The Times and The Sunday Times Good University Guide 2017)
What is special about this programme?
The INTO UEA International Graduate Diploma is designed to improve your academic theory, intensive English language skills, and study and research abilities to prepare for postgraduate study at the University of East Anglia.
It offers:
university-style teaching with high contact hours and small class sizes
a campus-based programme with access to world-class university facilities
interactive lectures from experienced academic faculty who have worked in various international organisations including the United Nations
the chance to improve your group leadership and presentation skills
an introduction to research skills and full preparation for writing a postgraduate dissertation
You will receive advice and feedback during seminars and tutorials. Regular one-to-one meetings with your personal tutor will help you plan for future effective study, and answer any questions to ensure your academic success.
We also have an International Progression team who will help with your application to the University of East Anglia.
Teaching methods
Interactive lectures from experienced academic faculty, as well as professionals from industry, will be followed by a seminar to discuss topics raised during the lectures.
Seminars follow a workshop style, where discussion and presentation are used to prepare you for postgraduate study.
Here you will debate and analyse current issues in the area of politics, society and international development, led by academics and practitioners who have worked in and alongside various international organisations, such as the United Nations and the Department for International development.
Student-led workshops will also improve group leadership and presentation skills in preparation for your chosen career.
You will benefit from an introduction to the application of research skills as preparation for postgraduate studies and dissertations.
Who should apply for the International Graduate Diploma programme?
The International Graduate Diploma is suitable for students who want to:
be introduced to a subject so that you can study it at postgraduate level
upgrade your qualifications if you have studied a 3-year diploma in a relevant subject
increase or update your subject knowledge
improve your English language study skills within the context of your chosen subject
Key course facts
Course length: 3 terms (9 months)
Start dates: September, January
Fees: From £17,495
Entry requirements
Age: 18 years and above
Academic: Undergraduate degree, or diploma with high grades
English language: IELTS 5.5 or equivalent
Don't meet the entry requirements? We also offer an Academic English course.
Last updated Jul 2019
About the School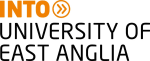 The University of East Anglia is home to everything you need to have a great living and studying experience. And as an INTO student, you'll have full access to everything that UEA students enjoy. You ... Read More
The University of East Anglia is home to everything you need to have a great living and studying experience. And as an INTO student, you'll have full access to everything that UEA students enjoy. You can take advantage of UEA's fantastic library, award-winning sports and leisure facilities, and one of the best Student Unions in the UK. You can also book study rooms, take part in guest lectures, access careers talks, join Student Union clubs and societies, and access all facilities open to UEA students.
Read less