International Foundation Year
Program Description
You are young, ambitious, and are looking for inspiration? You have finished high school, want a taste of life at university, and yearn to learn more about the world and its cultures? Then our International Foundation Year is the perfect fit for you!
Planning and preparing for your academic future is an important step. Join Jacobs University's International Foundation Year to explore different fields of study and to acquire academic learning skills before starting your bachelor's degree.
Based on your individual academic background and your needs and goals, you can design your own International Foundation Year learning experience and choose between our two pathways:
The Orientation Pathway allows you to explore a variety of modules and then decide on your degree program
The Focused Pathway allows you to study subject-specific modules in preparation for your chosen degree program
Through a combination of core modules and subject-specific study, you will develop the skills you need to continue to succeed in university life. The IFY offers you five subjects to choose from, and these subjects provide you with a route to a degree at Jacobs University.
Alongside your subject-specific modules, you will also study a combination of core modules that are designed to enhance your academic and personal skills.
Furthermore, you live on our international campus and can enjoy the full perks of student life in the residential colleges.
Students who complete the program successfully receive guaranteed admission to Jacobs University's undergraduate programs. Design your own path!
Great Reasons to apply to the Foundation Year
#1 Premium Education: Our academic advisors and experienced instructors provide professional guidance in your transition to undergraduate studies. Enjoy small class sizes, individual assistance, and state-of-the-art facilities.
#2 Individual Approach: Profit from personal academic advising, career counseling, and an individualized academic curriculum that you can adapt to your own interests and needs.
#3 Build your confidence: enhance your self-competence and social skills alongside highly talented and open-minded students from all over the world.
#4 Campus Life: You will live and learn on campus and you will become a part of our vibrant international community with students from over 120 different nations. Sharpen your intercultural skills, develop an international network, and collect experiences of a lifetime.
#5 Guaranteed Admission to Jacobs University: All students who successfully complete the Foundation Year Program receive guaranteed admission to the university's renowned undergraduate programs.
Foundation Year Services
Expert guidance in the transition to undergraduate studies
Professional academic advising, college counseling, and peer mentoring
SAT test preparation and registration
Modern single rooms and full board in residential colleges
Fully equipped recreation center and multimedia rooms
Visa and pre-departure support
Orientation Week to facilitate a transition to Germany and Jacobs University
Host Family Program
General support (health insurance, residence permit, etc.)
University campus with 24-hour security
How to Apply
For a complete application, please submit the following documents:
The Online Application Form, incl. a short motivation statement.
Your high-school transcripts (last 2-3 years) and high school diploma/certificate
A reference letter from a teacher or guidance counselor.
Proof of English language proficiency (e.g. TOEFL, IELTS, Cambridge [FCE] or Duolingo English Test)
Last updated Sep 2020
About the School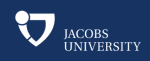 Students lovingly call the campus "the bubble" – an international English-language microcosm in the middle of Europe, where you will live and learn with students from over 100 countries.
Students lovingly call the campus "the bubble" – an international English-language microcosm in the middle of Europe, where you will live and learn with students from over 100 countries.
Read less