International Foundation Programme in Advanced Maths and Economics
Home ›
International Foundation Programme in Advanced Maths and Economics
Program Description
A Level Business starts by teaching students the practical steps of starting up a small business. It finishes by discussing the detailed issues involved in running a large corporation like Dell Computer Plc.
What is Business at DLD?
Part of the Faculty of Social Sciences, A Level Business at DLD College allows learners to develop a holistic understanding of organisations in various business sectors and environments, drawing on local, national and global contexts. We embrace creativity and work to inculcate a measured approach to tackling questions that ultimately lead to justified judgments that avoid the 'one-size-fits-all' approach.

Learners will apply a number of analytical techniques such as break-even analysis, investment appraisal tools and ratio analysis in order to investigate business opportunities and problems. They will be equipped to determine appropriate business strategy in a range of contexts. Business Tutors at DLD aim to create an atmosphere that is dynamic in terms of its delivery of subject material, stimulating and one that nurtures an awareness of events and issues within the global commercial environment.

Students in the first year of the programme will all work towards the AS qualification. The content of the first year forms the foundation of the Eduqas A Level that is completed in the second year.
In today's digital age, it is essential for learners to future-proof their education.
Students on this pathway have received offers for courses such as Economics & Maths at the University of Bath and Financial & Business Economics at Royal Holloway, University of London.
With a focus on logic and quantitative skills, career options are not limited to Economics. Students have also received offers for other Maths-based courses at university including Computer Science at King's College London and the University of Sussex.
In addition to the common Key Components Strand, students will study the following subject components:
Maths and Economics Subject Components
ADVANCED MATHEMATICS I (FACULTY OF MATHEMATICS)
More than ever before in human history, we are building. In addition to physical structures and complex machinery, we are building in the virtual world. Engineers need to be able to address the needs of the future. Advanced Mathematics 1 equips learners with the core skills required to embark on further study of this dynamic field.
Quadratic Functions and Inequalities
Exponential and Logarithmic functions
Transformations of Graphs
Coordinate Geometry
Radian measures, Trigonometric Functions and Equations
Differentiation including parametric equations
Assessment Method: Written assignment
ADVANCED MATHEMATICS II (FACULTY OF MATHEMATICS)
Building on prior study, in Advanced Mathematics II students will expand their knowledge and skills gained and apply them to more complex issues. This module demands an analytical and synthetic approach that allows learners to develop engineering knowledge, skills, imagination and experience to the highest levels in readiness for their future studies and career.
Partial fractions
Binomial Expansion
Arithmetic and Geometric series
Integration including parametric equations and differential equations
Vectors in two and three dimensions
Numerical Methods
Assessment Method: Written assignment
PRINCIPLES OF ECONOMICS (FACULTY OF SOCIAL SCIENCES)
Principles of Economics (Faculty of Social Sciences)
In the light of the global financial crisis, Economics continues to be the key discipline that students need to understand the world we live in today. 'Principles of Economics' will cover the basics of Micro and Macro Economics that students will need to begin to understand and critically engage with the world around them.
Factors of production
Opportunity cost
Production possibility frontiers
Demand and consumer surplus
Elasticities of demand
Supply and producer surplus
Price elasticity of supply
Circular flow of income
Economic growth
Inflation
Unemployment
Current account on the balance of payments
Fiscal policy
Monetary policy
Supply side policies
Aggregate supply and aggregate demand
Conflicts of economic policy and objectives
Assessment Method: Written exam
THE GLOBAL ECONOMY (FACULTY OF SOCIAL SCIENCES)
In a world that is more connected and interlinked more than ever before, the growth of international trade, multi-national corporations and improvements in technology are changing how markets interact. In 'The Global Economy' students will study some of the key reasons and effects of these changes and be equipped with the tools to be difference makers in the new global economy.
Globalisation
International trade
Protectionism
Development economics
Multi-National corporations
Exchange rate systems
Economic integration and monetary union
Balance of payments
Assessment Method: Written exam
Entry Requirements for International Students
To study A Levels, your current or pending exam results should be equivalent to or higher than GCSE (General Certificate of Secondary Education) in at least 5 subjects and a minimum level of English equivalent to IELTS 5.0.

At the start of each academic year of study students following an A-Level course without a pass at grade C in GCSE or IGCSE English Language or with an Academic English score below 6.5 overall must join an Academic English training course for the duration of the academic year which will be timetabled alongside A-Level lessons.

If your level of English is not sufficient to meet the entry criteria for the A-Level programme you will normally be offered a place on the Abbey DLD Colleges One Year Pre-sessional (Pre A-Level) in order to bring your English skills up to the required level.
Last updated Feb 2019
About the School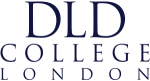 DLD is the oldest and one of the most prestigious colleges in the UK, which, since its foundation in 1931 has built a strong reputation among students, parents, schools and universities.
DLD is the oldest and one of the most prestigious colleges in the UK, which, since its foundation in 1931 has built a strong reputation among students, parents, schools and universities.
Read less