International Foundation Programme With Business or IT/Computing
Home ›
International Foundation Programme With Business or IT/Computing
Program Description
International Foundation Year
With Business or IT/Computing
(Accredited by NCC, QCF Level 3)
Options
Option 1: Intensive Course: January 2015 (22 weeks)
Option 2: Academic Year Course: September 2015 (34 weeks)
On successful completion of our International Foundation Year in Business or IT/Computing, students can study BA or BSc degrees in diverse areas including:
Business, Management, Marketing, Accounting, Finance,
IT, Computer Science, Computer Games Development
Aeronautical and Mechanical Engineering.
Computer Networks
Automotive Engineering
Before starting your International Foundation Year you can secure an advanced guaranteed place at:
Birmingham City University to study Business, Finance, Computing, Games Design and Engineering
Advanced offers at Worcester University, University of Salford and UCLAN also available
This course is also suitable for students sponsored by their Governments from Saudi Arabia and Kuwait
After successfully completing your IFY, which includes IELTS preparation in term two, you will also have access to over 30 UK universities including:
University of Leeds
University of Essex
University of Plymouth
Oxford Brookes University
Westminster Business School
Sheffield Hallam University
Nottingham Trent University
Manchester Metropolitan University
York University
University of Kent
IELTS score for university entrance for this pathway - minimum 6.0 with 5.5 in reading and writing. IELTS preparation available during your course.
If you are worried about reaching this IELTS level, you may prefer direct entry onto an International Year One business programme at one of the following:
University of Sussex,
Kingston University
University of Keele,
University of Lincoln,
Strathclyde University
Liverpool John Moores University
(subject to passing your NCC IFY at Concorde International)
Advanced Offers also available at these Universities!
Here where you will receive intensive English support at an International Study Centre on campus, which will prepare you for your studies in Year 2 and 3. If you have a minimum IELTS score of 4.5 with 4.0 in reading and writing this is the option for you!
Our International Foundation Year also prepares you to study in the USA if you wish. Progression routes available include courses at The University of Idaho where you can study: Biochemistry, Agricultural Science, Biology, Fishery Sciences, Food and Nutrition plus business courses including Economics, Business and Marketing and Finance.
IFY Course Details
This course has a strong emphasis on English Language learning.
You will develop your skills to an Advanced level which will enable you to cope with the English for Academic Purposes modules and IELTS examinations
Mathematics will also form part of the course which will help you prepare for the Business or IT/Computing options later in the course programme.
The course is monitored and assessed throughout with external examinations in December (September starters) March and June.
You will have access to the NCC Virtual Learning Environment, Digital Library and an online 'Campus for Students' where you will find peer support and help throughout your studies.
You will study the following compulsory modules:
English Development
Advanced English
English for Academic Purposes
Study and Communication Skills
Cultural Studies
Mathematics
Plus two electives from four of the following modules:
Business
Accounting/Economics
IT Skills
Programming
University selection and offers
During your IFY at Concorde International, we help you through the process of university applications by our own university advisor. Campus visits are arranged for you, and during your course will have access to the new library at Canterbury Christ Church University. In addition university representatives visit our school regularly and are on hand to help you make informed choices about your future.
Entry Requirements for IFY
Open entry, but you must be competent in English, IELTS 5.5 (January) and IELTS 4.5 (September). A good standard of Mathematics is also required.
Last updated Feb 2018
About the School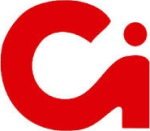 We are committed to ensuring the best welfare and tuition for our students, and regularly check that the courses we provide meet the needs of those who come to Concorde International.
We are committed to ensuring the best welfare and tuition for our students, and regularly check that the courses we provide meet the needs of those who come to Concorde International.
Read less